Outerwall (NASDAQ:OUTR), previously known as Coinstar, has recently taken some big strides to help expand their business -- not by expanding their core business, Redbox, but by adding more subsidies (or expanding them). In June 2012, they released their expansion plans including:
1) Gizmo - refurbished electronics for sale
2) Star Studio - photo booths of the future
3) Beauty - beauty products
4) SoloHealth - health risk analysis (partly owned by Outerwall), entering a national rollout this year of 1000's of machines.
5) Alula - exchange for gift cards
6) Prepared food (Rubi Coffee)
7) EcoATM
In retrospect, Outerwall management seems to have done a good job expanding their subsidiaries -- but not everyone shares this opinion. At the current point in time, 10,657,936 are held short, or 39% of float (37% of fully diluted shares). This means that there are still quite a few investors who believe the shares are going down big time. On the other hand, 400,000 shares were covered in the two weeks leading up to July 28, 2013 -- but that's not all. According to Yahoo! Finance, 138% of float is held by institutions alone - why all the hype?

I believe that many investors have caught on to Outerwall's current value as well as future potential. Look at their balance sheet: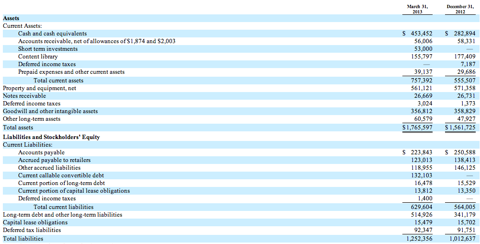 They have a pretty healthy balance sheet with shareholder equity of $505 million, though they trade at more than 3x Book Value. This can be justified through their free cash flow, forward P/E of just 11, or future potential - I would like to focus on the potential (which could ultimately help both their free cash flow and forward P/E). Most investors are looking at Outerwall as a value play, but I would like to show its growth potential.
The most negative aspects of their current business are:
1) An increase of $200 million in long-term debt year-over-year.
2) Declining interest in DVDs (more focus on streaming), which means that Redbox sales will begin to (if not already) decrease.
3) Outerwall's business/ventures are confined to separate kiosks, meaning that the retail space available for kiosks may be running out or may get much more expensive.
Though the majority of these negatives can also be read as positives:
1) The increase was primarily to pay for the purchase of EcoATM
2) That is one of the main reasons Outerwall is not trading at a higher P/E -- the creation and expansion of new ventures can help offset these losses.
3) One of Outerwall's greatest advantages can also be seen as a problem. Because they run online and through kiosks they can minimize their work force and costs, though there will come a time when they will run out of space for growth.
Outerwall has been able to create their 'future' business, having 220 kiosks (according to their last report) for their new ventures (Rubi and Alula).
1) Rubi self service kiosk (#6 on ideas) is currently in more than 130 locations (the Google map is below). Rubi allows you to purchase $1 coffees or other drinks (premium drinks are $1.25) at a fraction of the cost. With their partnership with Starbucks (NASDAQ:SBUX), they offer premium Seattle's Best Coffee at a fraction of the cost. Outerwall announced that there are currently over 130 locations, meaning it is at the beginning of its rollout (compared to 10,000's for Redbox and Coinstar).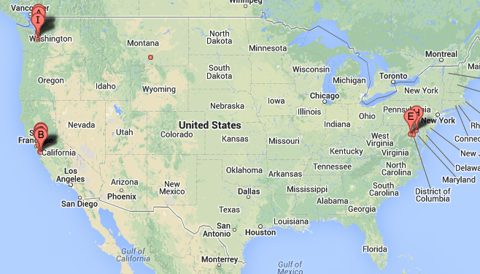 2) Alula (#5 of the list), a gift card exchange (still a small Outerwall venture), has passed the original steps to receive additional funding. Quite unknown to most investors, Alula fits into the original Coinstar business model. Simply exchange a gift card for 60% to 85% of face value in cash. This is not only useful to the consumer, but also allows Outerwall to quickly sell the gift card balance to merchants, giving Alula a fast and profitable niche between the original consumer and merchants. Alula currently accepts over 150 different gift cards from brands like Best Buy (NYSE:BBY) and Target (NYSE:TGT) to IHOP (NYSE:DIN) and Ralph Lauren (NYSE:RL). I believe (and their website states) that they are rapidly expanding, and many of these locations are new and were not included in the last report which stated just 50 gift card exchange kiosks were installed.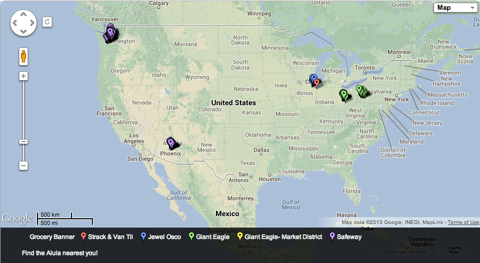 3) EcoATM was recently purchased by Outerwall for $350 million, though Outerwall already held a 23% stake, making the purchase around $270 million in cash. EcoATM is an already established buyer and reseller of consumer electronics, and fits with Outerwall's kiosk system. There are 100's of kiosks, making this Outerwall's 3rd largest venture (after Redbox and Coinstar).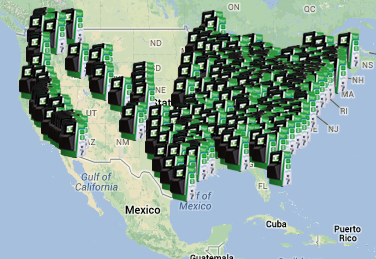 4) Redbox Instant by Verizon, is by far the most interesting venture (from my point of view). It shows that Outerwall is able to expand past their kiosk business model and expand to online streaming. Though it may not take on Amazon Prime (NASDAQ:AMZN) or Netflix (NASDAQ:NFLX), it is surely an up and comer with the backing of the largest national carrier -- Verizon (NYSE:VZ). If the venture begins to prove itself, Verizon can pre-install it onto all of their devices, bringing its base far past its competitors. And because Verizon has a majority stake, it would be in their best interest to expand the business, while Outerwall benefits. Redbox instant also has several advantages over it competitors: the ability to rent physical disks through Redbox for free, and the ability to bargain with the studios on behalf of both Redbox and Redbox Instant. And the interest in Redbox Instant is beginning to pick up:
Though Redbox Instant is still in its infancy, the potential is worth well above their current valuation. With multiple current ventures, as well as many more to come, Outerwall's current core businesses may become just a minor part of the newly emerging Outerwall. With $100's of millions in cash, Outerwall will be able to expand their ventures, expanding their success throughout industries.
In just a single year, Outerwall has installed more than 220 new kiosks, strengthening their ground -- but they are behind schedule. In June 2012, they stated that they planned to install more than 500 Rubi Kiosks. Whether this was because of bad management or the purchase of EcoATM remains unknown -- but either way, the delay in installation may hurt Outerwall's performance as Redbox sales continue to decline.
B. Riley & Co. estimates that Redbox revenue per kiosk will decline as much as 8.5% this quarter, though overall revenue will grow thanks to the installation of more than 900 Redbox kiosks. While they believe that Redbox is going to have a "banner" second half due to an increase in Redbox kiosks and an uptick in year-over-year sales (due to blockbusters released in the Spring and Summer hitting DVDs in the second half, and there is no London Olympics unlike last year), their core business is still declining.
The one thing that they don't have in their analysis is Outerwall's new ventures. If Outerwall manages to install 500 new kiosks for Alula and Rubi, they may be able to obtain a few extra million in revenue this second half alone. Even if they were to make $20 per kiosk per day, that would come out to more than $2 million for the second half alone. They could use the extra revenue to help support the growth of their ventures. Once more, the purchase of EcoATM will also help their second half results, as well as support the company through the decline of Redbox.
Though for the time being, most investors just see Redbox sales falling with no solution, Outerwall has already solved the problem. Even the 'giant' Redbox had to start out with its first kiosk -- and now there are 10,000's. I believe that it is a good time to buy, even if Q2 disappoints. With the backing of several growing ventures, even if one fails, the others still have the chance of becoming the next Redbox.
Disclosure: I have no positions in any stocks mentioned, and no plans to initiate any positions within the next 72 hours. I wrote this article myself, and it expresses my own opinions. I am not receiving compensation for it (other than from Seeking Alpha). I have no business relationship with any company whose stock is mentioned in this article.