Markets rediscovered Isaac Newton yesterday. It was a 10 minute day though. If you went for a caffeine fix at the U.S. opening bell you missed the move as the market flat lined after the gap down. Stocks fell hard and treasuries rose smartly, and so it goes. Rising risk-aversion pulled Treasury yields down to levels not seen since the end of July. The back to school sales season (one of the three key buying periods along with Xmas and Thanksgiving) has proved a dud and valuations don't appear justified by the murky outlook for 2010. Lowes (NYSE:LOW) (the number two home improvement store) was the big loser sliding more than 10% after reporting a 19% drop in profits and giving lower guidance. Financials were soft on the back of a reported rise in credit card delinquency rates. Note the VIX index also jumped by 15%. When the perfect recovery gets priced in, it's best to expect a perfect storm!
Today's Market Moving Stories
The U.S. Fed's Senior Loan Officer Survey was released overnight and showed lending standards tightening across all major categories – commercial and industrial, commercial real estate, residential mortgages and consumer loans. However, in every instance, the net percentage of banks tightening standards dropped from the prior survey, which was conducted in April. For example, a net 40% of large and medium-sized banks tightened standards on commercial and industrial loans at the time of the April survey, but this fell to 32% in July. As such, standards continued to tighten, but at a slower pace. Meanwhile, the demand for credit remained weak. With the exception of prime residential mortgages, loan demand continued to fall in all other categories, commercial and industrial, commercial real estate and subprime residential mortgage loans fell at a slower pace, while non-traditional mortgages and consumer loans fell more rapidly than in April.
The U.S. National Association of Homebuilders' composite housing market index rose a point to 18 in August, still a terrible level on the index's 0 to 100 scale, but the best result since May of last year after a big improvement off the all-time low of 8 hit in January. The press release from the NAHB accompanying the data was focused on arguing that Congress should extend the first time homebuyer tax credit that expires later in the year and didn't contain any useful information on current activity.
Vendor financing appears alive and well. The U.S. TIC data on flows, which has been dissected for every last bit of data, clearly showed that in June's Foreign Investors aren't fleeing Treasuries as net purchases of long Term US securities surged to over $100.5bn for the month of June – an all-time record monthly increase. Buying from China and Asia stayed strong with Europe also a solid net buyer. Although there's virtually no doubt that a 4% yield on the 10 year and generally cheap levels across the curve drew in investors, foreign participation appears to have been more or less focused on the short end of the curve.
In a piece by Edmund Ng, Morgan Stanley today upgraded their European earnings forecast. They now expect the end of the earnings recession in Q3 2009 and 2010 earnings forecasts upgrade to 20%. Their earnings measures show that the earnings bubble has deflated, and ROE has reached historic trough levels on forward measures. They now believe the trough in earnings is only 3-6 months away and expect earnings to grow by 20% in 2010. This is more optimistic than their previous forecast from March 09, which called for a trough in earnings by mid-2010 and no growth in 2010. Seems they were too bearish on financials earnings in particular.
There is a lot of chit chat that a number of high profile property groups have approached NAMA and are preparing to bid for parts of the agency's portfolio, once acquired from the banks through the loan transfer. There is particular interest from German investors. This follows on from the confirmed approach to AIB about a possible stake from CIBC. Ireland's distress appears to have many investors circling the waters, looking for a bargain in both the banks and the property market. More detail has emerged on the timeline for NAMA. A three-day debate on the final bill will commence when the Dail resumes on September 16th, but the second stage (so-called Committee stage) will not take place until October (hence the NAMA legislation is unlikely to be fully passed until mid-October).
On Sunday, the American Chemical Society, a non-profit scientific society chartered by Congress, released a study claiming that up to 90% of U.S. paper money contains traces of cocaine, particularly in large cities such as Washington, D.C., Baltimore, Boston, and Detroit. Of the five countries studied, the U.S. and Canada had the highest levels tested, with China and Japan ranking lowest, from 12% to 20% contamination levels. Well at least the U.S. Greenback is still useful for something.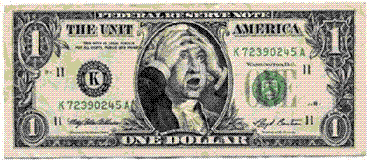 Equity News
A quiet open in Europe with the only notable movers being British Land (OTCPK:BTLCY) on a narrower than expected Q1 loss, Rio Tinto (RTP) on a rebound in copper, lead and nickel prices and HSBC (HBC) on an upgrade to a buy from Goldman Sachs.
Separately Rio Tinto agreed to sell the majority of its Alcan Packaging businesses to Amcor for a total consideration of $2,025bn. This follows the recently announced sale of the Alcan Packaging food Americas division to Bemis Company for $1.2bn, and brings Rio's agreed asset sales in the last 18 months to $6.6bn. The transaction is subject to regulatory approval and Rio is still looking to sell the Alcan Engineered Products business. H1 results will be reported on Thursday.
The Liam Carroll pantomime continues a pace with the chief agent provocateur ACC threatening to liquidate ten subsidiaries of the insolvent Carroll companies according to the media this morning. ACC were demanding repayment of €136 million in 21 days. Separately, Ulster Bank is believed to have moved to block any sale of Carroll's 29.5% stake in Greencore, in move coming ahead of a crucial application for an examiner for the property group. The move is believed to be prompted by the bank exercising its security over a 15.9% stake held by Carroll.
Anglo Irish Bank (AIB) has confirmed the appointment of Australian Mike Aynsley as its new chief executive. Aynsley formerly worked with ANZ Bank (ANZ) and National Bank of New Zealand. Recent media reports suggest that Anglo will seek 400 voluntary redundancies (staff count was 1,695 at end-March 2009) as part of its plan.
Data Ahead Today
From the UK at 09:30 (all times UK), we get CPI and RPI. Look for CPI inflation to fall to 1.5% from 1.8%, with the core-CPI rate edging down to 1.5% from 1.6%. Despite an expected c1% rise in mortgage interest payments in July, RPI inflation is forecast to edge lower to -1.7% from -1.6%.
The Germany ZEW Survey for August is out at 10:00. The ZEW expectations index should rise by more than 15 points to 55.0 in August – its highest level since April 2006 and 119 points above the survey low hit in July 2008 – after falling in July for the first time in eight months.
In the U.S., Housing Starts for July will be out at 13:30. Anecdotal evidence indicates that single-family starts are being boosted by the federal homebuyer tax credit for new homes. This boost should see housing starts jump again in July, perhaps to around 615,000. At the same time, PPI for July should show that the headline figure tumbled by 1.0%, retracing a portion of the prior month's advance. Gasoline costs could have plummeted by nearly 17%, with a decline also seen in heating oil.
Earnings from Home Depot (NYSE:HD), Saks (NYSE:SKS), Target (NYSE:TGT), TJX, HP (NYSE:HPQ) and Analog Devices (NASDAQ:ADI).
And Finally… Big Government Hurts Economic Growth

Disclosures: None