I have been struggling to find quality branded goods companies at better-than-average prices. WD-40 (NASDAQ:WDFC) seems interesting though. The eponymous lubricants manufacturer had its numbers out earlier on in this results season and in the results rush that has followed, I think it has been overlooked. Maybe it is the market cap too at just shy of $900m. I also note that there were only two analysts asking questions on the conference call.
For this analysis I have drawn heavily on the analyst presentation on its corporate website. For a start, the company is so much more than just the WD-40 product…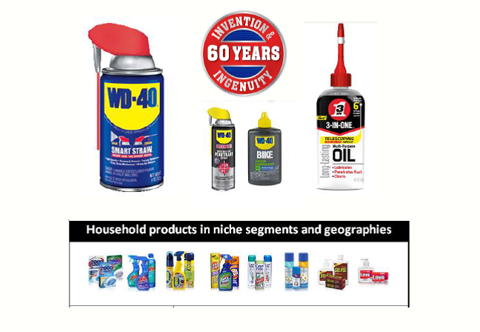 Highlights from recent numbers included double-digit growth over a number of income/EPS metrics in the quarter, year-on-year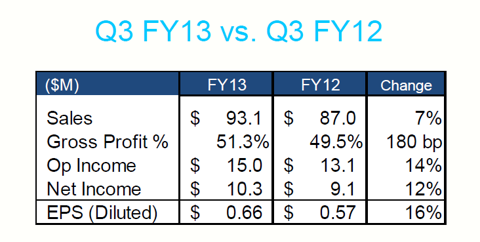 And strong progression year-to-date too (off easier comps). Whatever way you cut it: impressive numbers.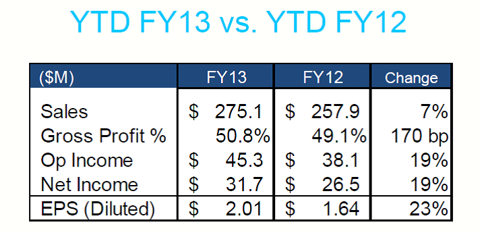 Digging down, I like how the gross margins are growing too - via prices predominately = pricing power. That is what I want to see in a branded goods investment.

This is increasingly a global company. As with so many companies, its European sales were down though. One small issue. Some of the impact here was economic, others FX based. Europe does not sound terrible for the company - there are just some broader issues here to deal with.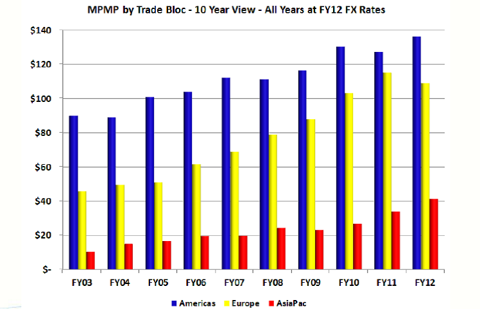 European geographic top-down issues though were outweighed by some really solid other financial metrics: buying back shares, strong ROIC focus, solid ownership and some net cash on the balance sheet. In summary, appealing. Note the continuing buybacks, some good insider ownership of 6% and otherwise a clean institutional shareholder base.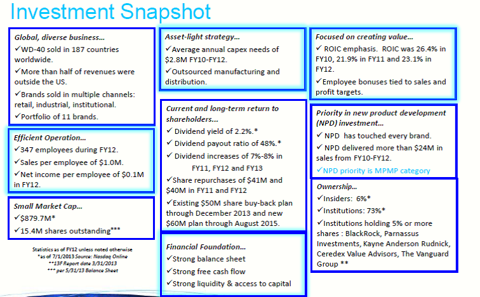 Note too the strong disclosure by the company's management. That's a good sign. Building on this, I also liked this business clarity it gave -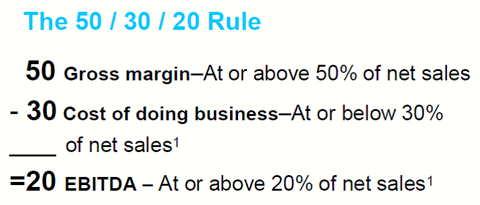 That is a solid and clear plan.
At the time of the numbers, it updated the market…including a rise in diluted EPS hopes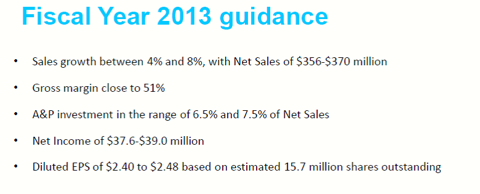 Additionally it gave some views about what was working and what was struggling a bit within the business. Ex the exogenous global economy / FX issue, stable homecare and cleaning product revenues is not a huge issue. On the conference call the company's management said that it still generated cash out of these products and additionally was considering all strategic options. That sounds acceptable to shareholders for me.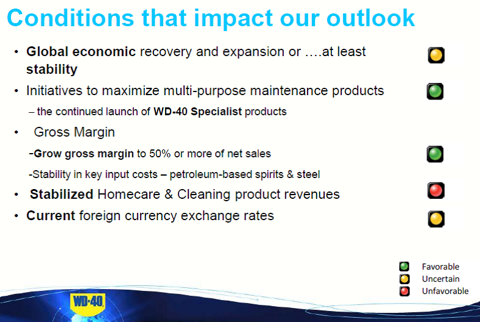 I liked the way CEO Ridge finished the scripted part of the conference call -
You heard that these are exciting times for our tribe members and shareholders at WD-40 Company.
I am impressed by WD-40. If I put the company on a branded goods company multiple of x12 EV/ebit rating for their next year then I want to start accumulating shares here in the $57s. It is kicking around highs as shown in the chart below but I would put a starter position in now and augment below $55 and $50.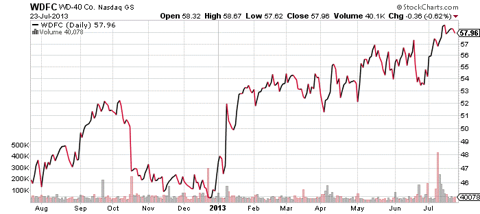 In summary a strong multi-year branded growth story. Will one of the bigger entities one day want to buy the company out?
Disclosure: I have no positions in any stocks mentioned, but may initiate a long position in WDFC over the next 72 hours. I wrote this article myself, and it expresses my own opinions. I am not receiving compensation for it. I have no business relationship with any company whose stock is mentioned in this article.