Following weeks of nonstop debate, subpoenas, warnings, lawsuits, and restrictions, an eerie silence overcame the leveraged ETF controversy. I had hoped that some progress had been made in dispelling some of the myths surrounding leveraged ETFs, and that perhaps investors had come to their senses and grasped the intended uses (and potential abuses of leveraged ETFs).
But on Tuesday, the SEC shattered the silence, issuing a joint statement with FINRA regarding the uses of leveraged ETFs. There was nothing earth shattering in the statement – in fact it echoed the claims and warnings that ETF sponsors have been issuing for a long time – but will likely renew the debate over these leveraged funds.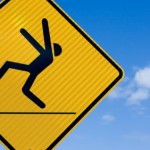 In its statement, the SEC noted that "it is possible you could suffer significant losses even if the long-term performance of the (underlying) index showed a gain," a prospect that shouldn't come as a surprise to anyone who's bothered to read the educational materials put out by ProShares and Direxion (or any one of the countess analyses or examples put out by industry analysts).
But the SEC statement didn't pack the punch that adversaries of leveraged ETFs might have hoped. Quite the opposite in fact. The statement noted that "there may be trading and hedging that justify holding these investments for longer than a day." ProShares, which has been a staunch advocate of long-term benefits of leveraged ETFs, welcomed the news. "We are very pleased that the SEC and FINRA confirmed that the funds can be suitable to hold for periods longer than one day for a variety of strategies," said the Bethesda, Maryland-based issuer in a statement.
The statement from the SEC comes as several financial services firms have banned or suspended the purchase of leveraged ETFs for client accounts. And in recent weeks, at least two class action lawsuits have popped up regarding the use and marketing of these funds. The SEC appears hesitant to take any action besides stating the facts about these funds, a course of action that is likely to have little to no impact on the situation.
Stay tuned. I'm sure this will spark another round of debate, a few more uninformed allegations, and maybe even a couple more class action suits.