A limp trading day yesterday ended with US equities unchanged. Despite more green shootery in the form of better than expected mortgage applications and new home sales data, signs of stabilisation in trucking tonnage and a solid five year Treasury auction, the rise in consumer stocks was balanced by weaker industrials and transports on underwhelming durable goods numbers and news that China says it will seek to prevent overinvestment in selected industries. Note also the Baltic Dry continued to push lower, going under 2400 for the first time since May.
As was the case on Tuesday, I think that markets could easily have adopted a more positive tone were it not for the fact that markets already seem to be anticipating the data surprises (German IFO, French unemployment) that continue to confound economic commentators. Selling the news seems to be in vogue.
Today's Market Moving News
The Nikkei was weaker overnight as the Yen strengthened on a newspaper report that an increasing number of Japanese firms plan to repatriate their retained earnings from overseas to Japan to take advantage of the tax exemption on dividends from overseas units to repatriate profits tucked away abroad. The total flow into Japan could eventually reach about 4 trillion yen. The potential effect of this tide on the foreign exchange market could be significant. Some analysts predict that a concentrated influx in September, which marks the end of the fiscal second quarter for many Japanese firms, will drive up the yen against other currencies and hurt exporter stock prices.
The Fed's Fisher said that we are beginning to see indications that the US economy is coming out of recession, but doesn't expect rapid recovery. The Fed's Lockhart said that the economy is still fragile but in early stages of recovery and he sees positive but subdued growth and a protracted period of high unemployment. He also said that commercial real estate is a potential risk to recovery and it's too early to contemplate policy tightening.
ECB governing council member Draghi said the global financial and economic crisis is easing, but the outlook remains uncertain and economics could weaken again once public stimulus is withdrawn. Methinks global central bankers seem to have agreed at their Jackson Hole love-in to a line of patter that goes something like "we're not out of the woods yet and lower interest rates for longer".
Japan's main opposition Democratic Party looks set to win the election on Sunday by a huge margin and could even secure a two-thirds majority in parliament's powerful lower house. An opposition victory would end more than 50 years of almost unbroken rule by the conservative Liberal Democratic Party and break a policy deadlock caused by a divided parliament, where the opposition controls the upper house and can delay bills. Investors in Japan's stock market would generally welcome an end to the parliamentary deadlock, but share prices may already have factored in a Democratic Party win.
Japanese fund managers have raised their average global stock weighting to its highest in nearly a year and cut their bond allocations, as they expect improvements in corporate earnings to help underpin share prices worldwide. Many fund managers think a recovery in the global economy will continue although some are still concerned that the US financial system remains far from sound. The poll of 12 fund managers showed their average stock allocation rose to 53.4% in August from 50.9% in July, the highest level since 55.2% last September.
In August, UK house prices rose for the fourth consecutive month and at their fastest pace in more than 2 1/2 years, the Nationwide Building Society reported.
Ten reasons why the market has topped out.
On the 40th anniversary of Woodstock, Joe Cocker with new subtitles.
Concern Du Jour
Weighing on the industrials (and the commodity complex) has been news that yesterday's State Council meeting in China resulted in a series of measures to control overinvestment in selected industries. According to the State Council, overexpansion is particularly evident in sectors such as steel, cement, glasses, wind power equipment, polysilicon and coal chemicals. As a result, China will:
Centralise the project approval power for projects in sectors of overcapacity, and limit the issuance of new production licenses for steel and cement projects.
Strengthen environmental regulations and supervision. Projects that fail to pass the environmental impact assessment will not be allowed to start construction.
Tighten bank lending and approval procedures for bond issuance and capital market fund raisings according to the industrial policy and adjustment plan.
Prohibit land supply for projects that fail to meet the industrial policy.
The bottom line is that the Government is no longer eager to seek higher investment growth at any cost, which could also be interpreted as a sign of greater confidence in the underlying economy, after this year's surge in FAI and lending growth to unsustainable levels. In my view that is an outcome that should really be welcomed by the market rather than fretted about (the last thing the world economy needs is a boom-bust cycle in China).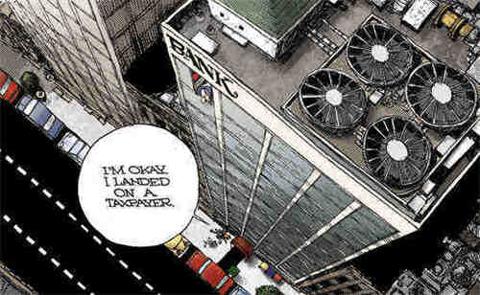 Equities
Drinks company and Excel spreadsheet experts C&C is creating a strategic partnership with Anheuser Busch InBev (OTCPK:AHBIF) by acquiring its businesses in Northern Ireland, the Republic and Scotland. The deal will cost €205mln and delivers: (1) The leading Scottish lager brand Tennents along with the Wellpark Brewery; (2) distribution rights for ABI brands in Ireland, NI and Scotland including Stella Artois and Becks; (3) a business that strengthens route to market for C&C's Magners brand; (4) a deal that is earnings accretive in year 1 while generating a ROIC in excess of WACC and; (5) cost and revenue synergies of £10m per year by 2012. Alongside the deal announcement C&C has issued a trading statement that reaffirms guidance of an operating profit (pre the ABI deal) at the upper end of the £77-82mln range.
Bloxham's highlight the plight of the former national airline Aer Lingus in stark terms by pointing out that they lost €18.8 for every man, woman and child it carried on its fleet in H1 2009. To say this position is unsustainable is something of an understatement. They recommend that the new incoming CEO conduct some radical surgery in the form of a least a 20% cut in their cost base as the airline has no viable future in its current form
Diageo (NYSE:DEO) has this morning reported steady full year results to June, with net sales up 15% to £9,311mln and pre exceptional operating profit up 13% to £2,613mln, being in line with expectations. That said, the reported numbers were flattered by favourable FX movements as underlying operating profit growth was more moderate at 4%, this being toward the lower end of the 4-6% guidance and which indicates that trading remained challenging in the final quarter. Generally speaking the cheaper brands performed better which is unsurprising given the economic backdrop. In other related developments talks to purchase a stake in United Spirits are terminated due to a disagreement over the valuation. Diageo is about 3% lower this morning.
More broadly, Euro banks shares are perky on excellent numbers from France's Credit Agricole / Calyon (OTCPK:CRARY) and a Citibank upgrade of Natexis (OTC:NTXSF) while miners are showing weakness.
Data Ahead Today
Looking at today's calendar, we are struggling to identify too many economic reports that will have a decisive impact on markets. The weekly US jobless claims at 13.30 BST (consensus -565k) report is probably of greatest interest given the countertrend increase that initial claims has seen over the past two weeks.
And Finally… Hitler Misses The Bull Market

Disclosures: None