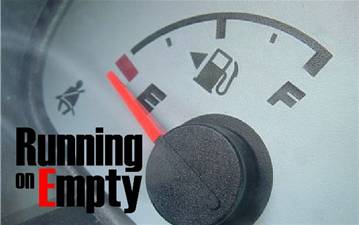 Investors continue to sell relatively good news - the opposite of previous actions. The market and investors are tired. It's probably just that simple. With conditions still overbought on a long-term basis, some sideways to down action can be beneficial.

Intel (NASDAQ:INTC) provided an initial lift Friday and Dell (DELL) was also strong early after positive results and comments from both firms. That was the good news, easily dismissed later as traders headed for the exits early. They left a few sentries guarding the F-10 keys on their HAL 9000s and then headed to the Hamptons or elsewhere. The custom has been to take an extended end of summer holiday week before Labor Day, but we'll see if that's the case in 2009.

Sure, the negative focus was on the Consumer Sentiment but, hey, they beat forecasts but not by enough. It gets silly sometimes since disappointing was the reading for August (65.7), which beat consensus estimates, but was below July's (66). Talk about picky! Making matters even sillier are those believing positive things about the consumer to begin with! To add to the confusion, XLY (Consumer Discretionary ETF) closed higher on the day by a penny.

Volume was ultra-light, which shouldn't surprise for a Friday on the last week of August. Breadth was interesting given the split on share A/D for the NASDAQ vs volume A/D which I would read as action favoring just the biggest names in tech.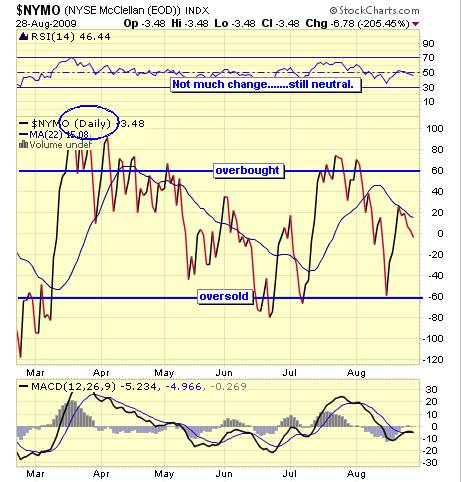 The McClellan Summation Index is still high and overbought but rolling over slightly.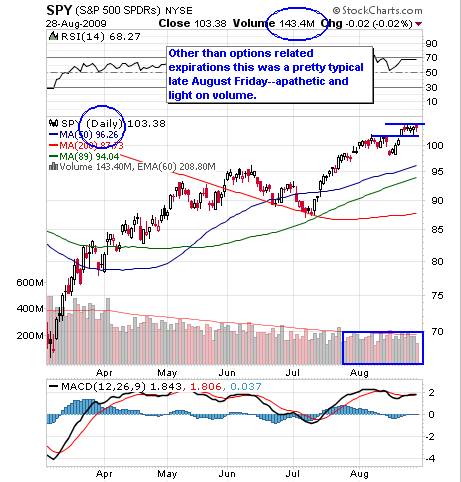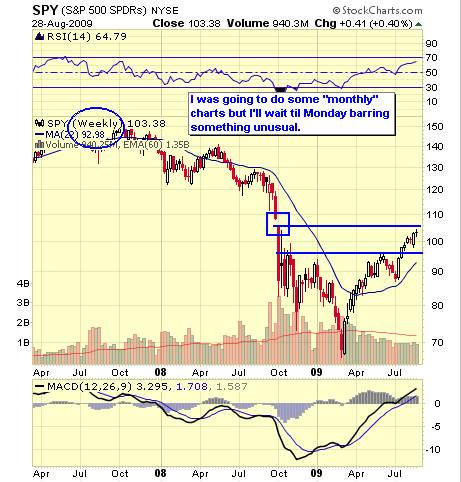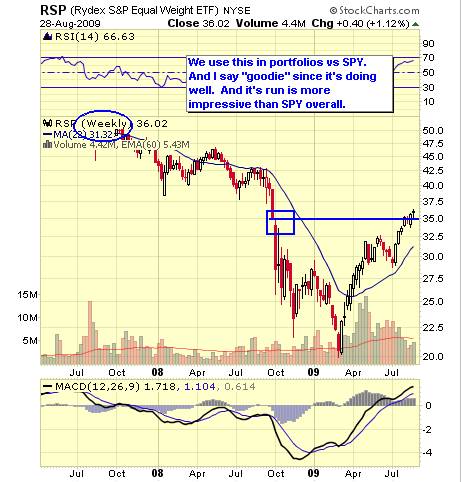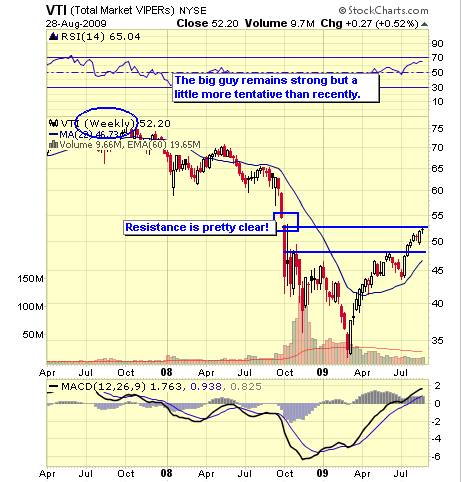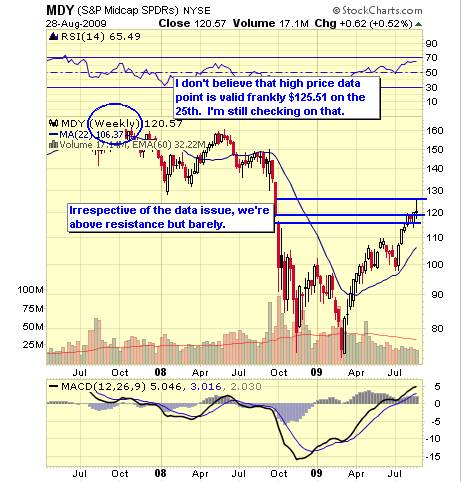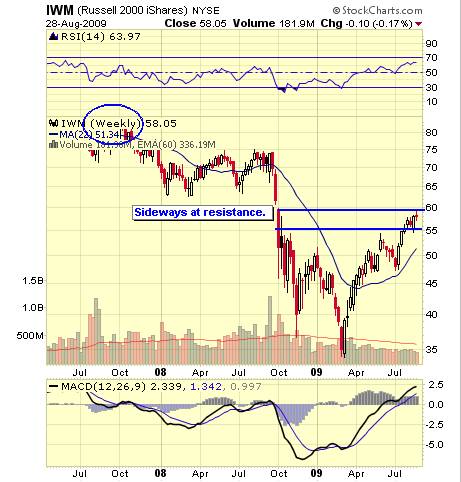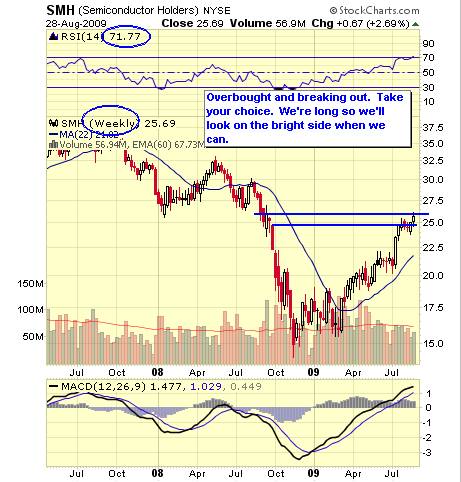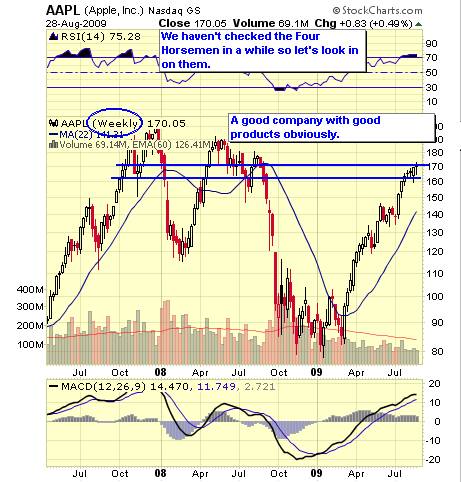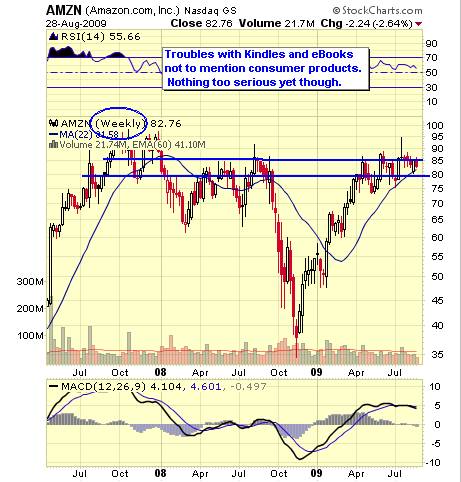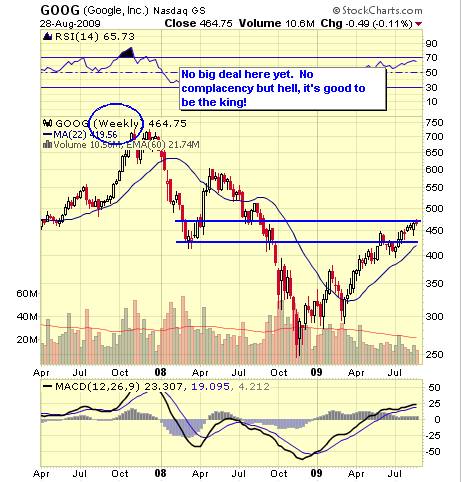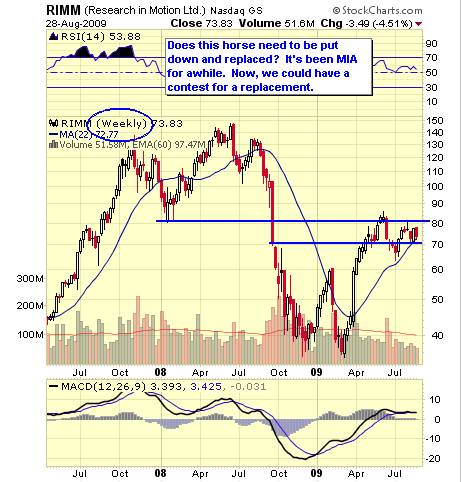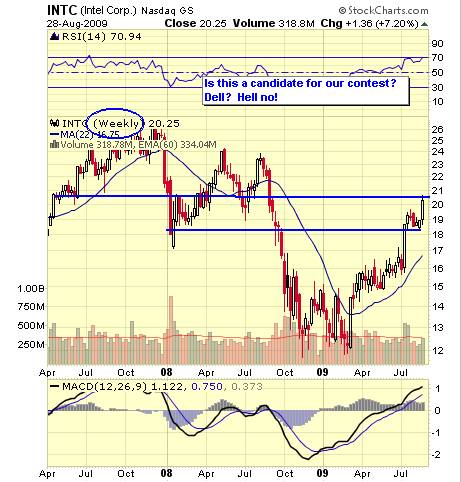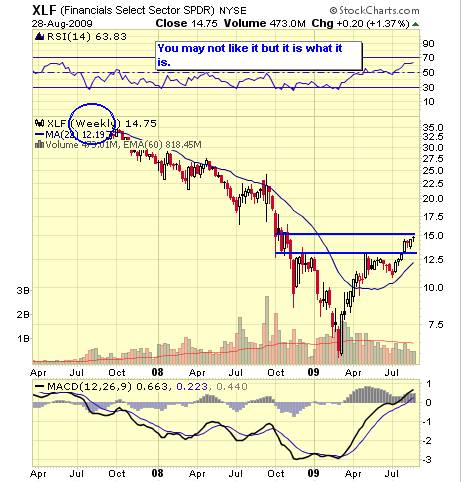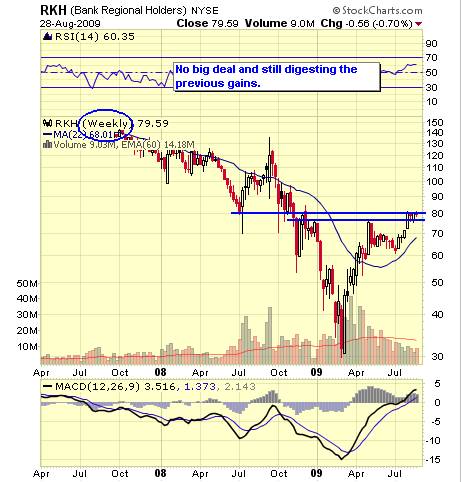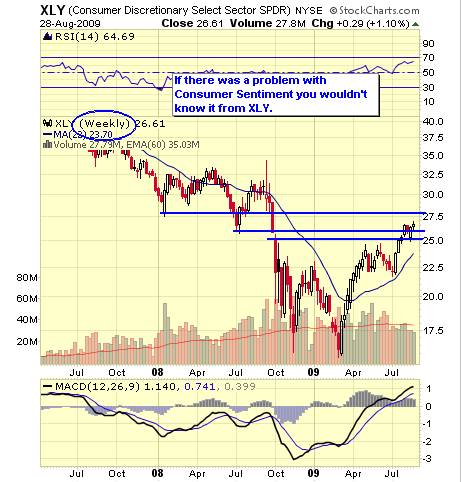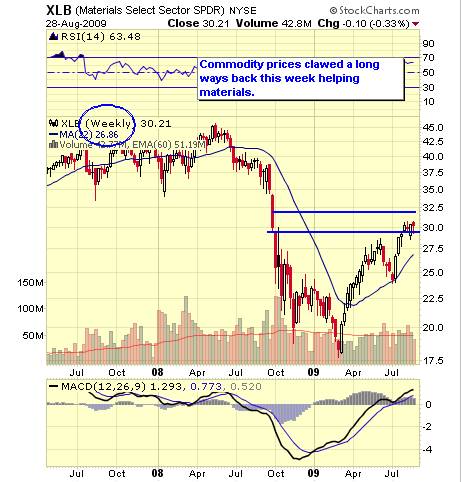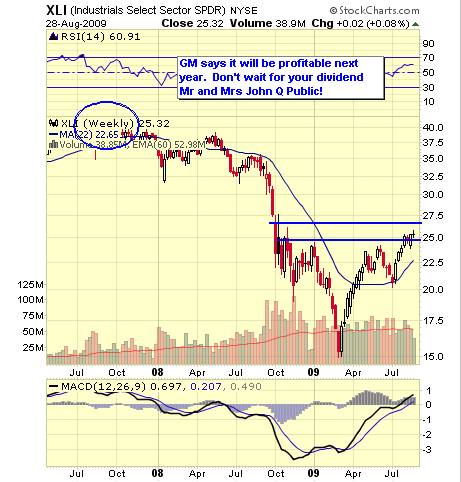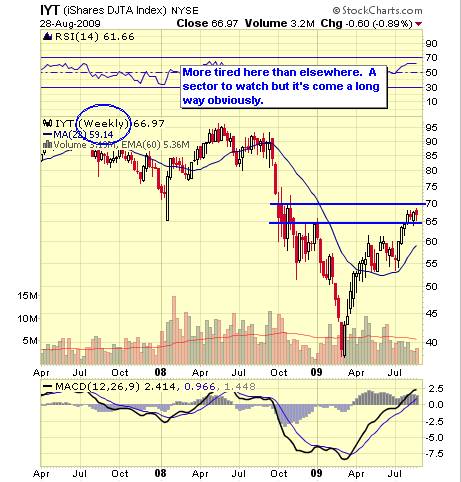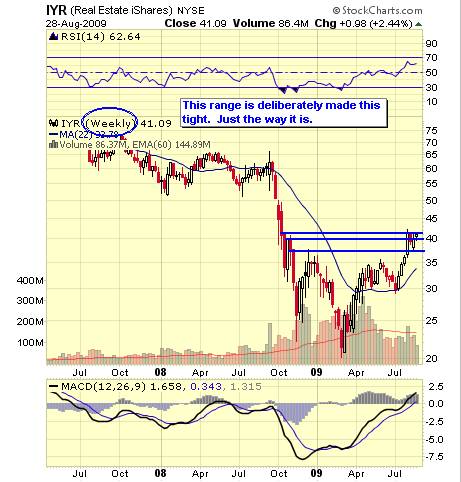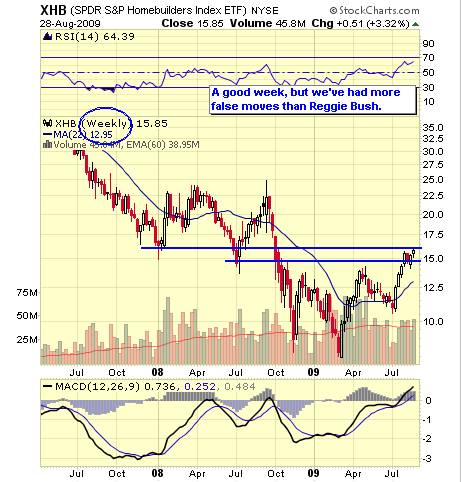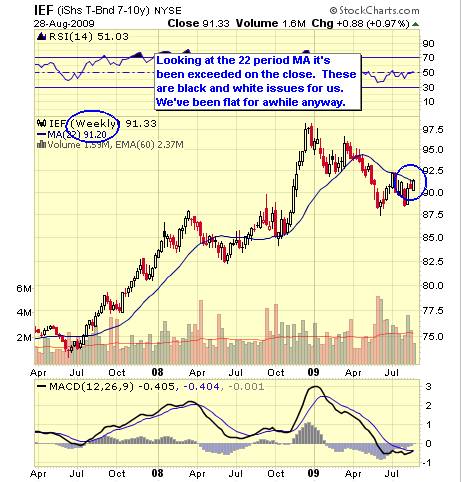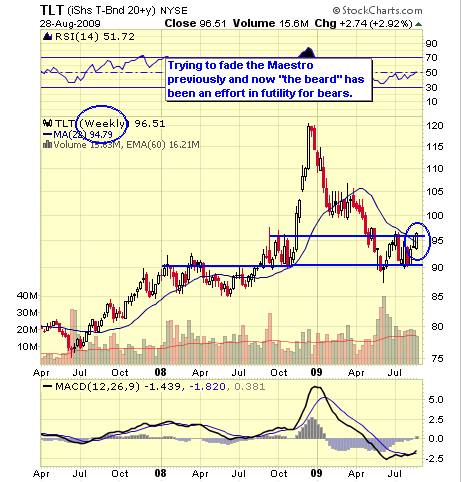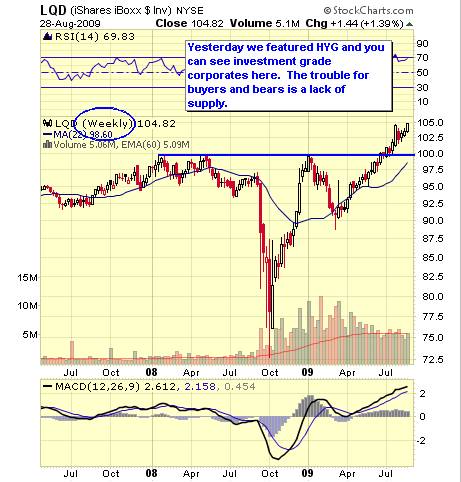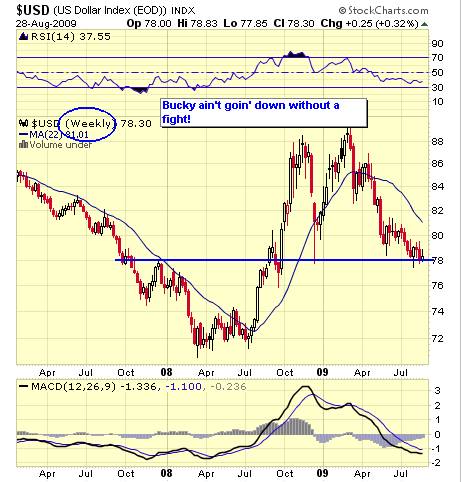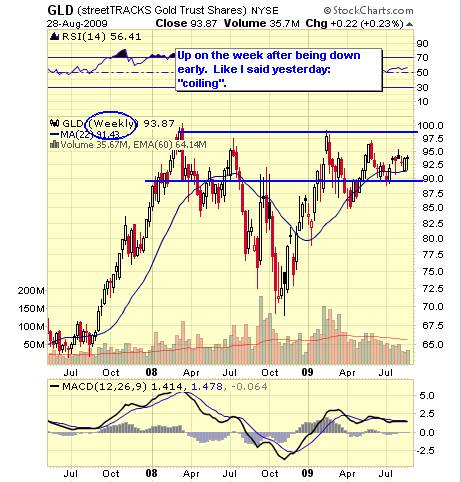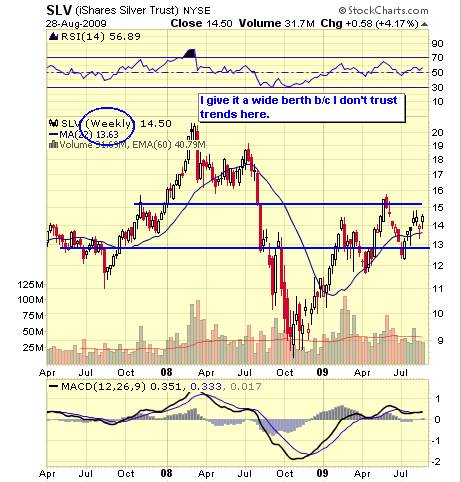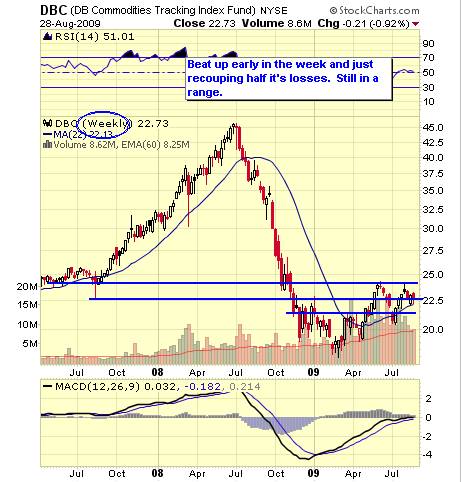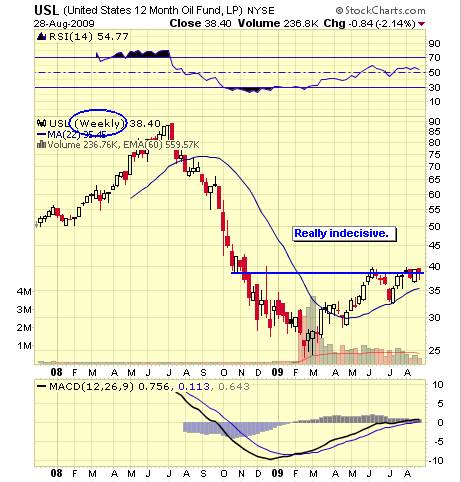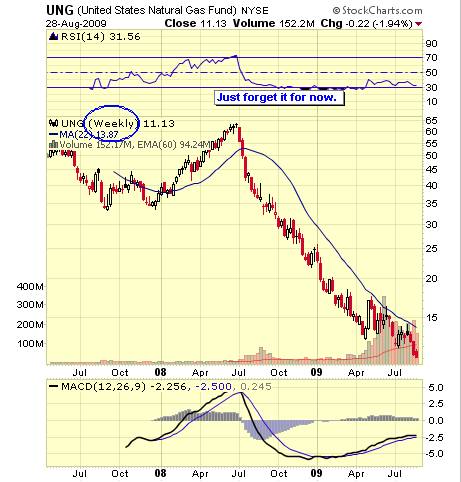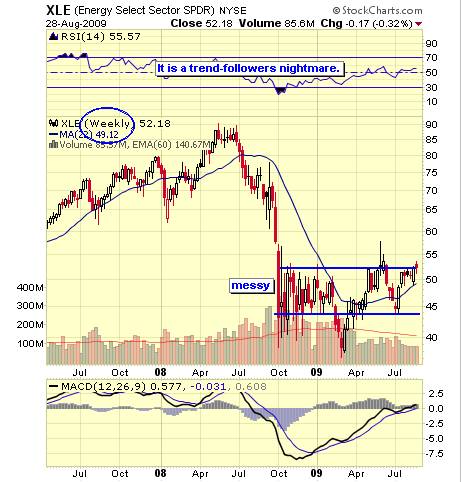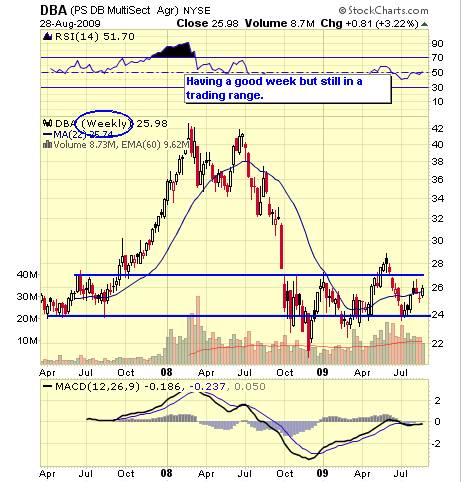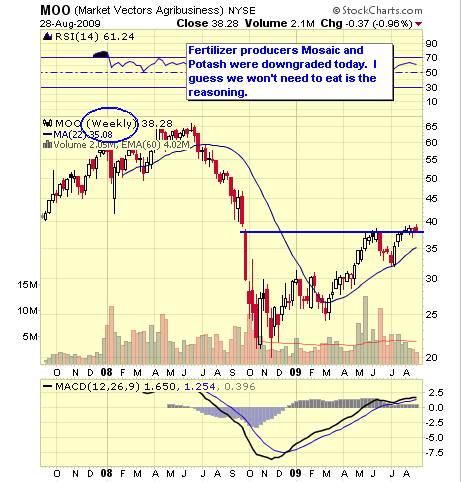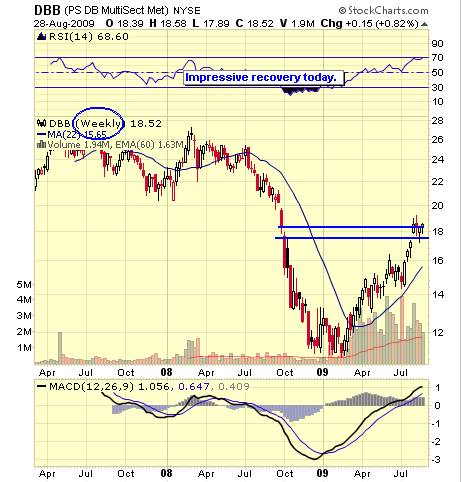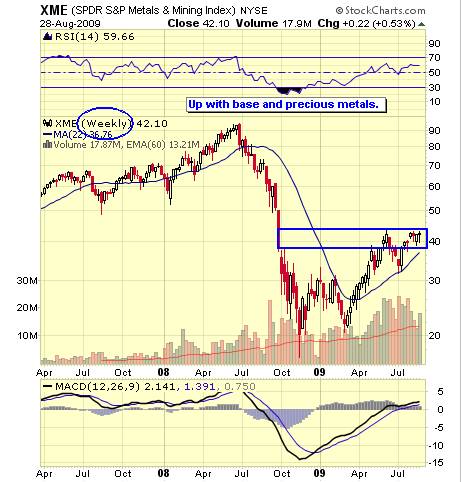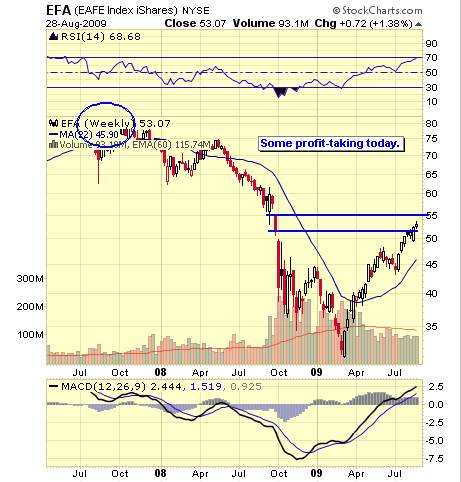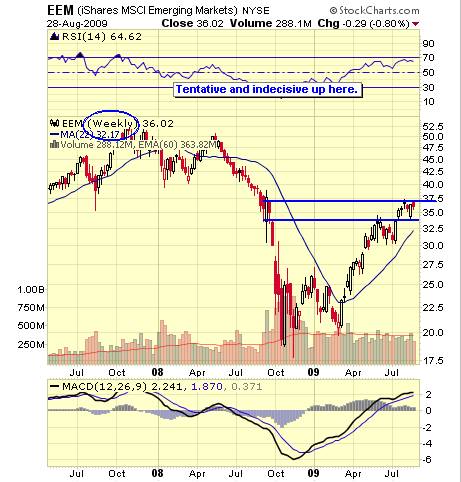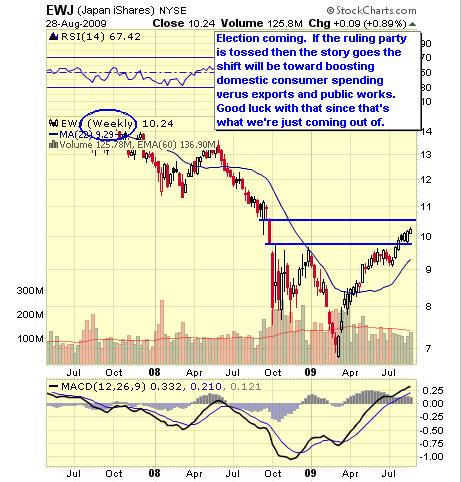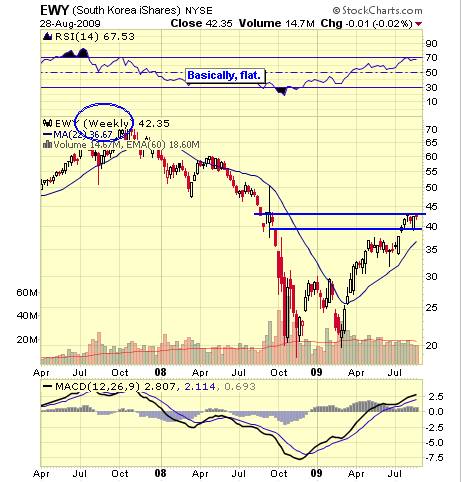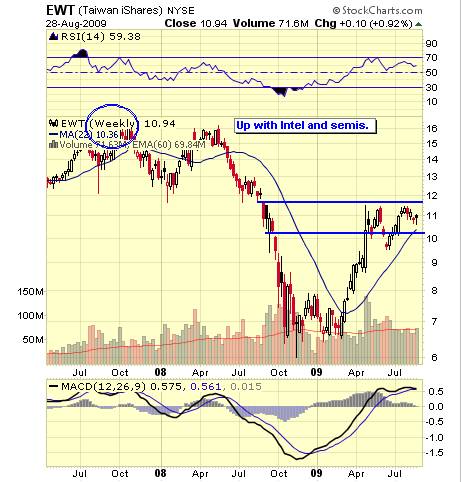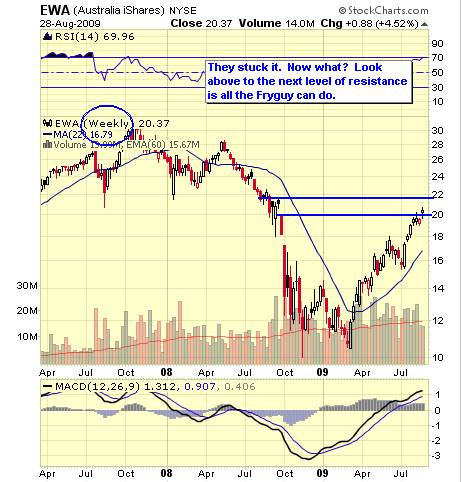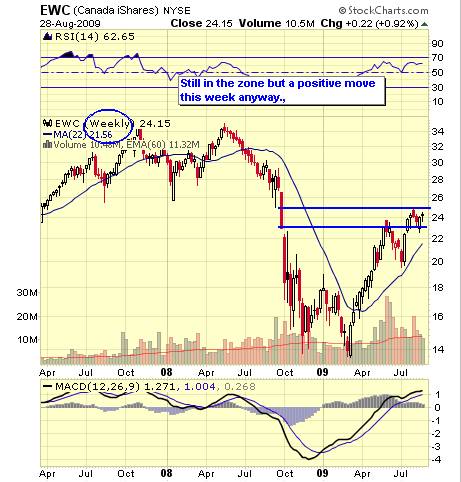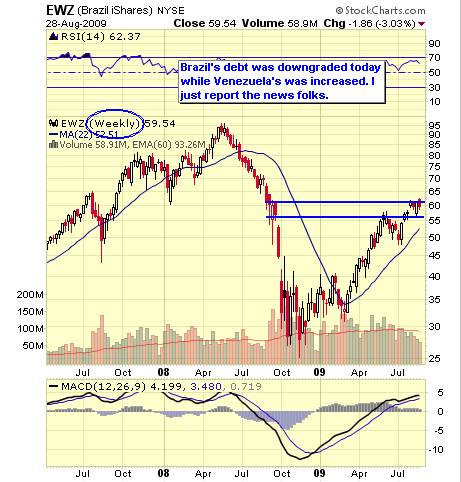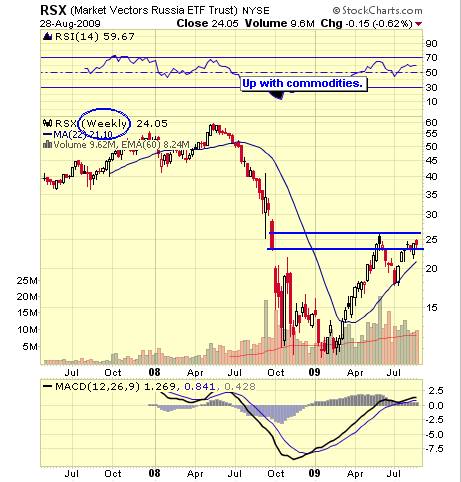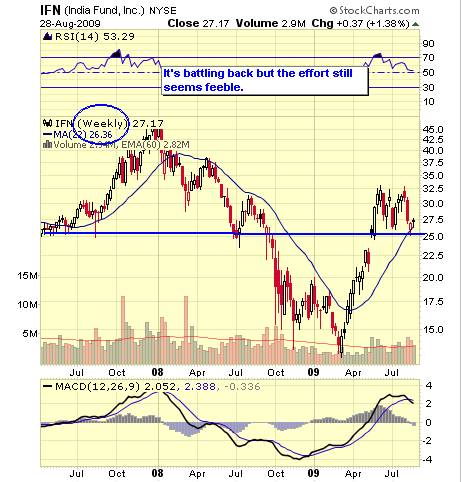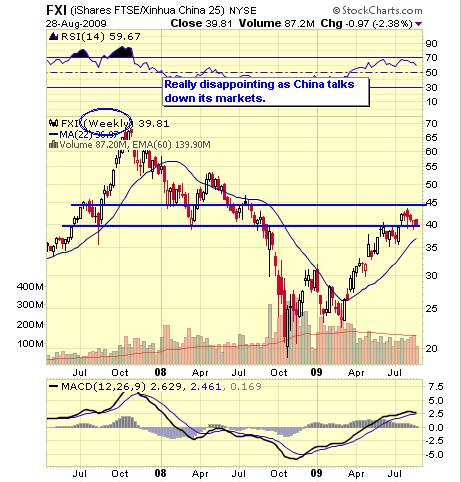 That wraps up the last week of August with only Monday still on deck. Then, barring any unforeseen news, we'll probably focus more on "monthly" versus weekly charts for Monday's post. Doing so once in a while gives us some perspective you can't gain from daily or even weekly noise.

No, I don't like markets emotionally but we're systematic and don't try to second guess our basic approach and disciplines. As we approach September, you don't need me to tell you it's been a rough but entertaining 2009. What will happen next is anyone's guess. Many pundits expect a serious correction with markets this extended. You hear/read a lot—"prices have outperformed reality"; "prices aren't justified by the news" and so forth. This seems logical but Mr. Market only does what's logical with hindsight.

Have a great weekend!

Disclaimer: Among other issues the ETF Digest maintains positions in: SPY, RSP, VTI, MDY, IWM, QQQQ, IGM, SMH, XLB, XLY, XLF, XLI, IYR, XHB, LQD, UDN, GLD, DBC, USL, DBB, XME, MOO, EFA, EEM, EWJ, EWY, EWT, EWA, EWC, EWZ, RSX, IFN and FXI.