By Sumit Roy
Natural gas fell to five-month lows, below $3.40/mmbtu, after the Energy Information Administration reported that operators injected 59 billion cubic feet into storage last week, above the 54 to 58 bcf build most analysts were expecting. The injection was above last year's build 28 bcf and the five-year average build of 47 bcf.




In turn, inventories now stand at 2,845 bcf, which is 372 bcf below the year-ago level and 31 bcf below the five-year average (calculated using a slightly different methodology than the EIA).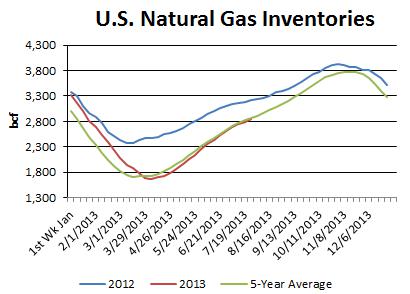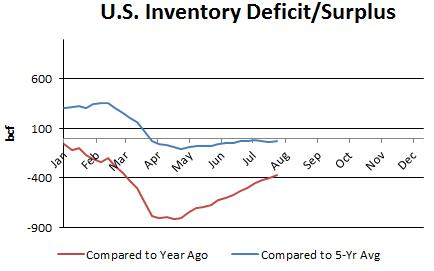 The weather last week was cooler than seasonal norms and at this time last year. The Edison Electric Institute said that utilities generated 86,289 GWh in the week ending July 27, which was 8.5% below the same week a year ago.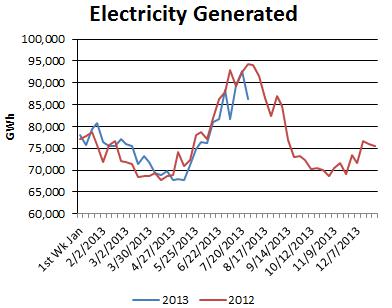 Looking forward, the NOAA's six- to 10-day outlook calls for much-cooler-than-normal weather across the Midwest and Northeast.
NOAA Six- to 10-Day Outlook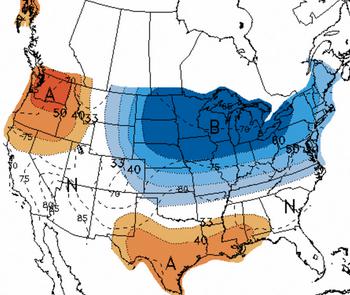 Meanwhile, the number of rigs drilling for natural gas in the U.S. was unchanged at 369 last week.
Natural Gas Rig Count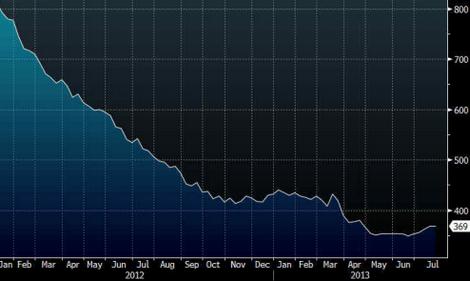 Natural Gas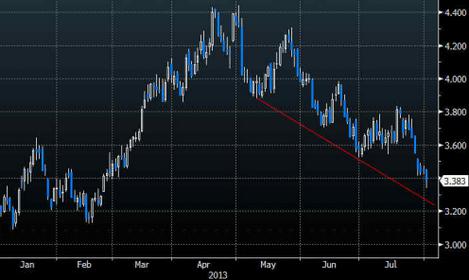 The latest inventory data from the EIA were bearish, as the deficit vs. the five-year average fell from 42 bcf to 31 bcf. As we wrote last week, the summer demand curve for natural gas this year is such that when temperatures cool, demand falls quite significantly. That's what we saw with this latest injection of 59 bcf, which was up from 41 bcf in the week before.
The latest weather forecasts are extremely bearish, calling for much-cooler-than-normal temperatures across the population-dense Midwest and East Coast. That will likely result in much higher injections above 70 bcf, even 80 bcf, in August. In turn, we should finally see the deficit vs. the five-year average turn into a surplus. This expectation has pushed natural gas prices down to five-month lows. We still see the potential for more downside all the way to $3/mmbtu, depending on how bearish the actual weather in August turns out to be.
We will be looking for a buying opportunity in September ahead of the winter heating season. Until then, we would opt to stay short or on the sidelines.