10,000 U.S. citizens are turning 65 each day. This will be the case for the next 20 years. They are retiring and need an increasing income to offset rising living expenses. These expenses include healthcare costs, rising utilities bills. A dividend growth portfolio can provide adequate income to live out your retirement years with adequate income.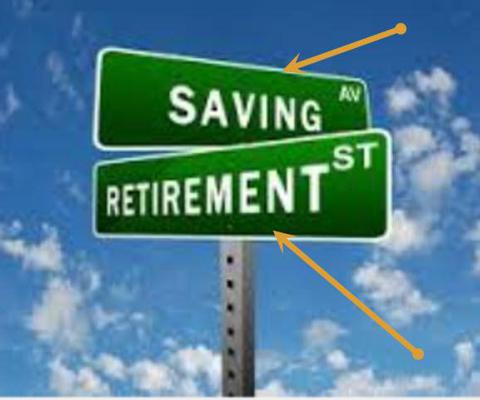 The Los Angeles Times recently reported that nearly 50% of all Americans outlive their assets, with many dying broke even when they had diligently saved for retirement and checked off all the boxes - partly because life expectancy has gone up considerably with modern medicine and partly because medical care is more expensive. And where, earlier, investors received substantial interest income from CDs and bonds, that is no longer the case with interest rates at all time lows and investments such as 1-year CDs yielding no more than about 1% or so… well below inflation at 2.5%, making retirement even tougher.
Further, full retirement age for social security benefits keeps getting pushed out - it's currently 65 (if you were born after 1937) and you're penalized up to 25% if you start taking withdrawals at age 62 and rewarded 10% per year if you defer taking benefits till you're 70.
So it's imperative that individuals do all they can to save for retirement and generate income on their retirement savings that matches or (ideally) exceeds inflation. While interest rates on CDs and bonds go up and down with economic tides and changing governments, investors have consistently done well with high quality dividend stocks that consistently pay and raise dividends over time.
3rd Party Confirmation
Moreover, shares of companies that pay dividends typically also perform better than non-dividend payers and broad market indices such as the S&P 500 Index. An article titled "Surprise! Higher Dividends = Higher Earnings Growth" by Robert D. Arnott and Clifford S. Asness, two luminaries in the world of investing and quantitative research, showed that high dividend paying companies have higher earnings growth and are better for shareholders than companies that pay low or no dividends. The authors analyzed data going back to 1871 and found that the higher the dividend payout ratio, the better the average 10-year earnings growth of that company. In other words, companies that consistently pay out a higher proportion of their earnings as dividends, grow earnings faster than companies that retain earnings. Moreover, companies with low or zero payout ratios often squander cash on low- or negative-return pet projects and acquisitions that further weaken earnings growth and shareholder returns. So, solid dividend paying companies are a good bet for investment income and capital appreciation.
Create a Short List
The best way to shortlist dividend stocks for your portfolio is to look for companies that consistently pay dividends every quarter, maintain a constant or growing dividend payout ratio (dividends paid / earnings per share), consistently raise dividends as earnings ramp up and offer a compelling dividend yield (annual dividend / share price).
Top dividend payers include companies such as AT&T (NYSE:T), Chevron (NYSE:CVX) and ExxonMobil (NYSE:XOM), Johnson and Johnson (NYSE:JNJ) and Procter & Gamble (NYSE:PG), Coca Cola (NYSE:KO) and, more recently, tech giant Apple (NASDAQ:AAPL) - companies with strong businesses, excellent competitive advantages (moats), low debt loads and billions in free cash flow.
The table below lists 11 solid dividend paying companies, their dividend yields, dividend growth and 10-year share price gains (excluding dividends).

Companies such as Annaly Capital Management (NYSE:NLY), a REIT, pay out a substantial portion of their earnings as dividends but payments vary based on quarterly profits. Annaly currently offers a 13.3% dividend yield - the highest on the list - and has consistently paid and raised dividends since 1997. And though its current dividend of $1.60 is down 2% from its 2003 dividend of $1.95, it still offers a very compelling yield. In addition, Annaly's shares have risen 6.4% annualized over the past 10 years - based only on share price changes without factoring in dividends. So when you add dividends and share price appreciation, high quality dividend stocks can significantly grow your retirement portfolio while also providing inflation-beating dividend returns.
Diversify
Of course, it isn't smart to put all your money into one stock so investors need to develop a diversified portfolio of solid dividend payers across multiple sectors, perhaps along the lines of the 11 stocks shortlisted above that includes REITs, telecom, oil and gas, consumer goods and technology - many of which have been paying dividends for several decades.
The list above has a median dividend yield of 3.1% which is well above inflation, median dividend growth of 10.5% annualized and median share price gains of 9.9% annualized (compared to a 5.4% annualized gain for the S&P 500 over the past decade - confirming what the article above reported that shares of strong dividend payers outperform the market).
Prune Portfolio
Investors must prune their dividend growth stocks. If a company's business model fails, then I prefer to change into a business model with growing prospects.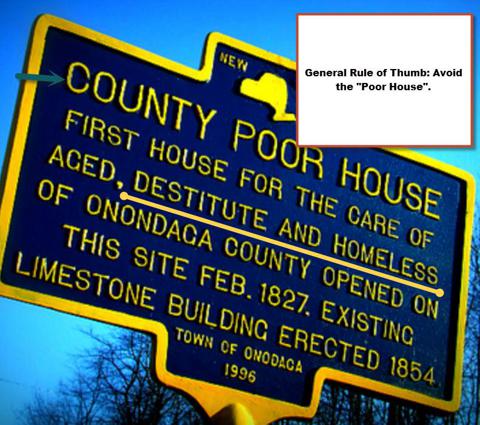 Summary
The message is clear - strong dividend payers help you generate meaningful inflation-beating retirement income and help grow your portfolio with market-beating share price appreciation. Investors can avoid the poor house and own an annually increasing dividend stream.
Disclosure: I am long AAPL, JNJ, KO, MCD, PG. I wrote this article myself, and it expresses my own opinions. I am not receiving compensation for it (other than from Seeking Alpha). I have no business relationship with any company whose stock is mentioned in this article.
Additional disclosure: I am long NLY calls.