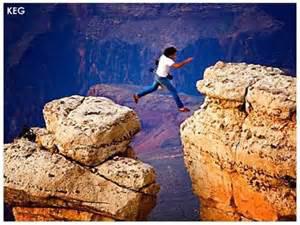 "Security is mostly a superstition. It does not exist in nature, nor do the children of men as a whole experience it. Avoiding danger is no safer in the long run than outright exposure."

-Helen Keller-Author; Lecturer
Along with the coming tapering of the Federal Reserve and U.S. Treasury's reduction of both T-Bills, T-Notes, and Treasury bond purchases as well as mortgages, the battle over the Federal Budget Bill and the debt ceiling will be coming in Congress before YE 2013.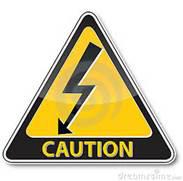 The Current "Known" Situation
No one can predict how much or how little, how fast, or how gradual, or at what rate of reduction will come to, or to what degree, or how it will affect the various markets. Will it have global ripples and repercussions to international trade? How severe will it be constricting home buying, auto sales, and other domestic spending? Almost certainly it will have unforeseen consequences, and heightened, maybe wild volatility. These questions are a few of the guidelines that this plan in formed to counteract, with the intent to reduce risk, and optimally defend a portfolio against, as well as to proactively profit from.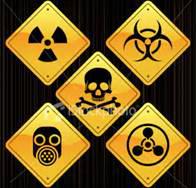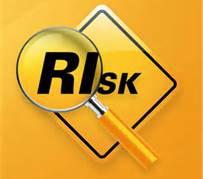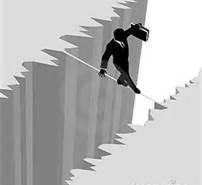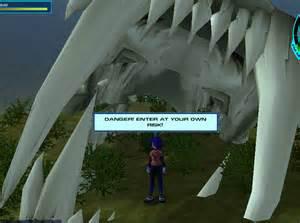 Action Plan
Nevertheless, Tapering is coming, and investors must, and can, do something to reduce or eliminate the associated risks that accompany the current underpinnings of monetary accommodation and a current low interest rate environment. Let's formulate a plan of actionable investments, both a reallocation and portfolio shift and re-weighting of asset classes and stocks, as well as considering alternative investments without any direct interest rate exposure. These will serve as an effective cushion, and potentially drive total return outperformance. In short, let's reduce beta, while generating some alpha.
Backdrop
As a result of 2008's Great Recession and commensurate 50% plus massive sell-off in the global markets, there exists an entire demographic of risk-averse savers and investors who may still be recovering from the horrific loss and pain of ruined careers, ruination of retirement funds, bankruptcy, long-term unemployment, maybe on top of a foreclosed home (or two).
These poor fellows who had the means found it necessary for their own personal austerity and slaved to restructure their crippled balance sheets. Many also had the not-too-distant and similarly painful experience in the 2000-2002 crash-"Dot.com Bust" that was equally devastating. Not only do they shy away from stocks and borrowing to some degree, their children shied away from investing as well.
The lucky or prudent among them shifted to bonds, and held cash and cash equivalent securities. They hopefully rode the bond class's outperformance. That 30-year bond boom cycle is now nearing its end.
These investors and/or savers, many near or in retirement (if they could afford it), were jolted awake in fear yet again at Bernanke's "Taper Talks" in May and June, and many took immediate actions to avoid more pain.
Market Status
So, now, here we are. What do we do? This is in the uppermost thoughts of these investors, let alone the professionals who, when both groups combined, made some major asset rolls. That served as a warning shot across the bow as to what may, or will, be coming soon to the theater we're in.
I've spent some time and analysis on my own plans, which I'm beginning to put on, and I'm sharing with our SA readers. Hopefully you'll benefit from this work. If it's not by putting on the same specific trades, then at least by inspiring you to act on your own reasonable re-allocations.
First of all, I'll make the overriding statement-Investors shy of the equities, please refer to the top quote from Helen Keller. Doing nothing, or inaction, is a plan unto itself. It's as effective as an ostrich burying its head in the sand, but if that's okay to you, then save yourself some time and open a good book now.
Both bonds and sitting in cash will result in opportunity risk, usually more devastating in the long term than even the massive losses from the aforementioned recessions. Those that suffered that but just even held their ground are close to even, even, or possibly wealthier than they were than the investors who abandoned ship.
The more astute, more active, market-savvy here likely managed to take some good profits well before the bottom, and reinvested on either side of the 666~ level of the Dow [DJIA] in March 2-9, 2009. That's what active investing and risk management does, meriting outsized gains to-date. My former call-sign on SA was, before I became a writer/ contributor, was "OneMarketJunkie." That was on December 31st, 2010, but I've been an active, mainlining, market junkie since 1992. I heavily reinvested (in fact, went "all-in") between January and April 2009.
I don't consider myself a "Day Trader," though sometimes there are periods in the market (usually during higher volatility), where I trade/ shift daily. Tapering actions is just such a time to be tactical and opportunistic. Here are some general recommendations as to what and where to avoid, where to move towards, as well as specific trades intended to counteract the most likely of the taper risk repercussions, and also some more company-specific trades.
These are both thematic-based tactical pair's trades, as well as company specific trades based on fundamental company-specific factors. I will further group these based on yield and no-yield classifications, levels of risk, capitalization size, and macro-based recommendations. This may aid investors that prefer, or want to stay away from, certain classes and specific risk elements.
Here We Go
REIT investors have had recent losses, and will have more. We can still benefit from holding real estate as an investment, it's the REIT yield plays that should be reduced or avoided. So let's shift into non-yielding plays, or hedge against yield risk:
Get long The Howard Hughes Corporation (NYSE:HHC), the real estate owner and property management and land development asset that holds various stages of real estate in the southwest states, primarily Las Vegas (which has been outperforming the national averages regarding its recovery in land, property, and home asset values), but also in great locations domestically. They are benefiting for asset revaluations, but large gains are unrealized, as they continue to be carried on the books as marked to market valuations. They've had a succession of good quarterly results, and have zero yield risk.
An equally potential substitute, for the same reasons, is C.B. Richard Ellis (NYSE:CBRE), a national property management/ land developer with no dividend. They are more diversified by location and mix of development. The short pair is Prologis (NYSE:PLD). They're a warehouse REIT internationally, with a large enough yield to feel taper-repercussions, and have some struggling regions and properties. They also will be negatively impacted by a protracted trade recession.
Lumber and timber REIT asset Plum Creek Timber (NYSE:PCL) is also a short, or to be avoided. A recommended long pair is International FCStone (NASDAQ:INTL). This is a small cap, U.S. based company that manages and offers many similar financial products and services like Forex [FX, or currency trading instruments], and commodity derivatives that its larger brethren The CME Group (NASDAQ:CME) and IntercontinentalExchange (NYSE:ICE) do, except they are not an exchange. However, they act as an exchange to some capacity for their business clients, which is its primary business mix.
INTL serves as a bank, hedge fund, commodities-based risk manager and consultant to broad various end-market clients, ranging from small regional banks, farm cooperatives, food manufacturers, agricultural corporations, and many other clients. They may benefit from the increasing asset inflows into small U.S. domestic small caps, as well as leveraging the current and unexpected China demand to restock sovereign commodity supplies. That's been the only factor that has prevented INTL from running on all cylinders recently.
Investors who are averse to small caps may substitute INTL with either CME or ICE, the only real difference being ICE has no dividend, while CME does. They have both been market leaders over the past two years, and are equal, powerhouse competitors, neck in neck in the market. CME has a sweetener though. Even though it may sell off as a yield play, they both are beneficially leveraged to what will surely be increased bond and interest rate derivatives that tapering will bring.
When Bernanke fired the warning shot, CME outperformed, hitting its 52-week high, as did ICE. CME has been giving out a year-end special dividend of $2-3.00. I've been long CME, my largest holding, since 2009, and the dividends have been sweet. I had to trim 10-15% recently, just near or off its high, due to its share appreciation.
A short pair to an exchange is the small cap GFI Group (NYSE:GFIG). Once a rival up and comer to CME and ICE, it fell hard and long during the recession, and has never recovered. It's nearly obsolete now. Investors can short that against INTL.
Another defensive and high-yielding sector is the utilities. Although they are an essential commodity, and pay out healthy, growing dividends, its defensive characteristics drastically diminish in the wake of rising interest rates. They should be avoided for the time being, or even shorted for the more daring, and can be replaced or paired with several companies that serve them with metering and smart grid technology products and services that help cut costs and manage power flows more efficiently. Itron (NASDAQ:ITRI) and Badger Meter (NYSE:BMI) are two of these. Paired utility shorts can be by using Exelon Corp. (NYSE:EXC), FirstEnergy Corp. (NYSE:FE), or NextEra Energy (NYSE:NEE). One stand-alone energy logistics provider I own and recommend is World Fuel Services (NYSE:INT). Please feel free to look this name up via Seeking Alpha. It's likely you'll see one of my articles archived there. Provider INT is one of very few public equities that fills this fuel supply on an international basis, and it has a sterling reputation for reliability to execute, as well as a fully-integrated "one-stop shop" to fulfill its mission.
Healthcare will still maintain a defensive, secular, and usually necessary trait, but the Affordable Care Act [ACA], a.k.a. "Obamacare" will cause risks and uncertainty to many companies and subsectors within this class, as it has to varying degrees to many. This factor is in its early innings. Generally avoid the large pharmaceutical companies, even as it is hard to temporarily forego some of these great yields. A decent substitute would be generics makers Perrigo (NASDAQ:PRGO), Teva Pharmaceutical (NYSE:TEVA), and Taro Pharmaceutical (NYSE:TARO), the latter two being Israeli-based, which may have some unique, macro-defensive cushion from many global downturns.
Another one I would have added was Elan (NYSE:ELN), an Irish-based pharma licensing company of which I'm long, but Perrigo has made a favorable acquisition offer, and may all be but for some company shareholder votes and FTC hearings to succeed in moving to the favorable tax shelter that is the Emerald Isle.
We can safely go long Lab Corp. (NYSE:LH) and Quest Diagnostics (NYSE:DGX), two titan laboratories that have tentacles in virtually every hospital, clinic, and physician's office in America. Both are uniquely defensive and secular, and they run 24/7/365.
Hologic (NASDAQ:HOLX) is also a healthcare play that will likely be a large beneficiary with more covered individuals and groups due to the ACA. HOLX is a mid-cap play that focuses on Women's health, has several oft-used "gold-standard instruments and diagnostic products and benefits from more insured with better care and more mandatory screening for mammography, cervical screening HOLX-specific products like cervical pap smear quick-check CYTEC [TM], use of Duel-Utilization Energy X-Ray technology (DEXA) scans for screening and management of osteoporosis, a common disorder affecting many women, and some men in a larger, growing, aging demographic.
Henry Schein (NASDAQ:HSIC), a U.S. domestic and international major distributor of medical, dental, and veterinary equipment and supplies is also a defensive low-beta, "Steady Eddie" long. Another good diagnostics producer and supplier is Quidel (NASDAQ:QDEL). They make home and self-test kits like influenza, pregnancy tests, and many others, and have steady business to physician offices and large clinical operators like Walgreen's (WAG) Take Care Health division, which it runs in many states. A similar equity that may substitute QDEL is OraSure (NASDAQ:OSUR). It makes an HIV/AIDS home test, which is frequently used in clinics.
Two other names also come to mind. Medidata Solutions Inc. (NASDAQ:MDSO) and HealthStream Inc. (NASDAQ:HSTM) look like good quality healthcare related names to go or stay long. Both are fairly recent IPOs, both provide web-based platform products and services to patient care providers and other medical organizations, and I'm extremely familiar with MDSO, having used (and liked) it for 12+ years. I have used HSTM once, and it is effective also, as a training and safety play for employee orientation and recertification of staff. Each is just a bit too expensive for now. I would advise putting these on your radar screens and watch lists.
Some specific stocks that make better "shorts" can be mentioned, and generalized as suitable pairs for several long investments, so they have "optionality." I'll separate them by capitalization size. Bunge (NYSE:BG) is a large cap, 100+ year old, fully integrated soybean play with little yield, nearly every operation and product that man can squeeze out of a soybean, and can never seem to run full-bore on all cylinders. BG may benefit from commodity factors, but are virtually guaranteed to offset any benefits by some other poorly-operated division somewhere.
Cresud S.A.C.I.F. yA (NASDAQ:CRESY) is Bunge's Latin American counterpart cousin, an agriculture short play, while integrated Mexican-based cement and basic aggregates producer Cemex (NYSE:CX) will be leveraged to Mexican growth, the Brazilian-sponsored 2014 World Cup and 2016 Summer Olympic Games host nation will raise its demand. Brazil also recently passed a BRZ Real $ Infrastructure spending program, also related to the upcoming game tournaments. CX has no dividend, yet for every 25 shares owned, investors annually receive another 1+% share fraction. Cemex has been a large performer in 2013, and I've been long from the $2s up to its current share price over $12.00.
Affymetrix (NASDAQ:AFFX) is a small-cap domestic U.S.-based biotechnology ["Biochips"] company that, in my recent SA article, "Is Affymetrix 'Sequencing' A Turnaround, Or Just A Devolving Genetic Anomaly?", August 12, 2013, I heavily recommended (and still do), as a "Strong Short." Nautilus (NYSE:NLS), a small-cap co. with well-recognized brand name fitness equipment products is also a short call. Innovative Solutions and Support (NASDAQ:ISSC) is an electronics aerospace small-cap play.
All three, AFFX, ISSC, and NLS, have great products, but make poor investments, and have no dividend. That benefits shorts, as shorting implies margin borrowing without taking share initially, until the short is pulled. When investors take the shares, hopefully at lower prices than when the short was initiated, they are responsible to pay, or cover, the dividends.
Some high-yielding small and micro-caps that a short assumes coverage of are StoneMor Partners L.P (NYSE:STON), a funeral and cemetery, fully-integrated products and related services company which yields, a hefty and (in my opinion) unsustainable, 10.568% yield, or $2.40 per L.P. unit annually. It had an EPS loss of -.37c. Since STON has been in business both privately and publicly for many years, and the fact that death should be one of the "safest" business on (or in) Earth, continuing losses has to be worked hard for! Short this sucker.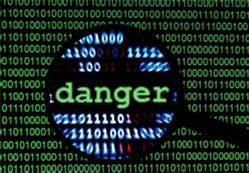 Go, or stay long, Bank of America (NYSE:BAC), CitiGroup Inc. (NYSE:C), Goldman Sachs (NYSE:GS) JPMorgan Chase and Co. (NYSE:JPM), Morgan Stanley (NYSE:MS). All are positively levered to higher interest rate and Fixed Income, Cash, and Commodities [FICC] tailwinds and low dividends, and most of them can work them in its favor. The large banks and investment houses will profit, while the banks holding large mortgage portfolios or do a large home and auto loan business will have these as a tailwind. Wells Fargo (NYSE:WFC) is not included in the big banks for this reason, as well as its larger dividend yield.
Clean Harbors Inc. (NYSE:CLH) is a waste management and recycler, as well as a niche player in medical and toxic waste clean-ups in major disaster zones. CLH also generates energy, which it can sell to providers, derived from certain allowable waste products. It holds one of the largest national incinerator facilities that give it an edge, and it stands to uniquely benefit from the domestic shale and horizontal drilling and "fracking" plays in the USA.
Cliffs Natural (NYSE:CLF) cut its yield, but has received increased iron ore orders from China, DWA, EBAY, EXPD [positioned to leverage cheaper commodities to be exported to China], Iconix (NASDAQ:ICON) is a brand and apparel licensing play that performs well and has no dividend. Liquidity Services (NASDAQ:LQDT) is an e-commerce B2B and B2C reverse logistics with global footprints and the creator and only company in its own space.
Long MarketAxess Holdings Inc. (NASDAQ:MKTX) is a great way to play direct bond, currency, and stock trading. An alternative asset option is the Deutsche Bank's (NYSE:DB) ETF offering, the Deutsche Bank PowerShares DB Agriculture ETF (NYSEARCA:DBA). This ETF is one way that I've used in the past to play the crops, or the "Softs" commodities by using a futures index. With recent near-historical major crops low prices, and the recent USDA Crops Report, this looks like a current bottom for crop prices. I also wrote an SA report on DBA. Investors can choose to implement both long and short strategies by using the many long & short agricultural ETFs, and ETNs, so consider those options. Also think about the inverse or double and triple straight and inverse versions on bond and treasury indexes, and let's forget the VIX!
A strong warning though-"Caveat Emptor." Let the buyer beware. Many obvious and subtle risks and danger elements come with these, and so become very familiar with the exponential gains and losses that can be realized, familiarity with each one's particular objectives, strategy, trading instruments, options, the term daily mark-to-market close of day settlement (or re-pricing daily), versus "holding" gains, etc. I'll issue another warning here, too, just to make that point crystal clear.
Madison Square Garden Co. (NASDAQ:MSG) will also benefit from its dominance in the multiple venues of media and entertainment, diversity of sports teams, partnerships with Live Nation Entertainment Inc. (NYSE:LYV), and growing advertising revenues. I also strongly recommend a long-term investment into AMC TV Networks (NASDAQ:AMCX), as in my recent two write-ups here on SA.
The Strength in the media and entertainment industry has been impressive, with M & A activity and consolidation, and the global expansionary trends and positive advertising revenues, as well as the sector's success in capturing both major trends in mobile and social media will continue for a long time.
I would venture to add the media stocks Dish Network Corp. (NASDAQ:DISH) and DIRECTV (NYSE:DTV), but I did not research them fully enough to feel confident enough to make a recommendation either way. Readers may want to look at these, if they don't own either name already.
Long yield plays that carry less market rate sensitivity are the previously mentioned CME, as well as national theater owner/operator Regal Entertainment Group (NYSE:RGC). Home and other big-ticket item spending will most likely trend down, but consumers will still spend on entertainment. RGC has a nice yield, by the way, and has been performing well internally over the past several quarters, and forecasting a strong 2H and FY 2014 based on slated movies, which they believe is equivalently strong as this year's schedule.
Corning (NYSE:GLW) and small-cap niche leader Dynamic Materials (NASDAQ:BOOM) are longs with some yield. GLW is leveraged to tablets and notebooks, eBooks and smartphone sales with its patented Gorilla Glass [TM] and other proprietary product inventions. BOOM is leveraged to infrastructure, with great leverage to the U.S. domestic Shale Plays and energy boom cycle in general. For more details, please see my SA report, "Dynamic Materials Is A 'Booming' Small-Cap, Long Stock Idea For All Heavy Metal Fans," August 5, 2013. I recommend strong buy calls on both BOOM and GLW.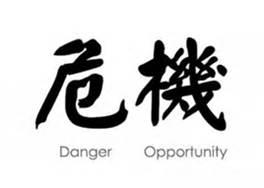 A safe general rule is to stay away from IPOs during any secular and macro-affected news and market event drivers, with this week's pending Third Point Reinsurance (NYSE:TPRE), which will be partially managed by famed hedge fund owner and legendary investor Dan Loeb. TPRE will have Mr. Loeb manage the cash float, or the non-invested premiums it receives from insuring its customers. TPRE will have tax benefits, as it is based in Bermuda, a tax haven, and the reinsurer had sales of over $300M in FY 2012. TPRE and GLRE are both small-cap stocks that carry the same generally associated risk elements inherent with this asset class's size.
A similar reinsurer partially managed with a hedge fund component, Loeb's equally accomplished colleague David Einhorn is another property and casualty reinsurer, headquartered in the Cayman Islands and Ireland (again with tax haven locations), is Greenlight Reinsurance (NASDAQ:GLRE). This business model of investing the reinsurers' premiums, or "float," is exactly how Warren Buffett made the Investors' Hall of Fame, resulting in Berkshire Hathaway. A stealth weapon, but extremely effective is the implied leverage that come with these two entities' favorable tax status (that benefits investors as well), but mainly with using the float to invest in equities.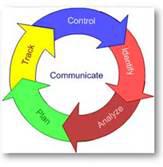 Twitter and Neiman Marcus, if and when each goes public, will be the exceptions to the IPO avoidance rule. The market's current "high-flyers" and momentum players (like EXPE and PCLN) that have been appreciating into the stratosphere will come crashing back towards Planet Earth as equally as fast. This list includes Apple (NASDAQ:AAPL), Amazon (NASDAQ:AMZN), Biogen Idec (NASDAQ:BIIB), Regeneron Pharmaceuticals (NASDAQ:REGN), Facebook Inc. (NASDAQ:FB), Google (NASDAQ:GOOG), Groupon (NASDAQ:GRPN), Intuitive Surgical (NASDAQ:ISRG), LinkedIn (LNKD), Netflix (NASDAQ:NFLX), Tesla (NASDAQ:TSLA), Yahoo (YHOO), Chipotle (NYSE:CMG), Panera Bread (NASDAQ:PNRA), and salesforce.com (NYSE:CRM). Take profits on any and all of these stocks if you own some already, and temporarily avoid them, taking a watch and wait approach during the duration of interest-sensitive market volatility. Avoid the biotech company IPOs and any biotech that depends entirely on its pipeline, and has no FDA approved treatments that are marketed and sold now.
Avoid Europe. Avoid commodity-dependent GDP, GNP and export-driven countries that primarily mine the precious metals gold, platinum, and silver, or at least watch and wait to go long or short on Australia, Brazil, Mexico, and Canada, the nations that mine the industrial metals in large quantities, and/or energy-petro fuels, and oil and natural gas by-products. Do the same, or avoid travel-related plays Expedia Inc. (NASDAQ:EXPE),TripAdvisor (NASDAQ:TRIP), Priceline.com (PCLN), Marriott International (NYSE:MAR), Starwood Hotel and Resorts International, Inc. (HOT), and Wyndham Worldwide (NYSE:WYN), as travel to/from Europe and U.S. will be repressed due to higher interest rates, and probably currency exchange rates. Half of these have no yield, but have risen so high that a correction will sell these winners down, fast and hard. Take profits on these winners, at least partially.
Independent, astute do-it-yourself investors will exploit rate volatility, and most have a sophisticated hardware and software platform to do it on. For that reason, go long Interactive Brokers Inc. (IEX:IBKR) for that reason Forex [FX] trading-based increases will occur with increased currency fluctuations. MKTX also is in this category, and was covered earlier in this report.
Stay long the railroads: CSX Corporation (NYSE:CSX), Norfolk Southern (NYSE:NSC), Kansas City Southern (NYSE:KSU), Genesee Wyoming (NYSE:GWR), Union Pacific (NYSE:UNP), and Canadian Pacific (NYSE:CP) will all give yield-hungry investors the growing strong dividends they crave. Although, as a class, they tend to pay healthy dividends, they too will benefit from China's increasing demand (at least temporarily) for commodities.
Avoid the "Usual Suspects:" airlines, REITs, utilities, pharmaceuticals, the defensives staple stocks-food and beverages, and the "Telcos," and leverage your portfolios towards cyclical stocks, low or no-yield technology companies like eBay (NASDAQ:EBAY), Qualcomm (NASDAQ:QCOM), and SanDisk (SNDK), financials and energy, and avoid, short or sell money managers that have large and/or many bond funds and money-market funds and ETF offerings, such as Legg-Mason (NYSE:LM), and Affiliated Managers Group (NYSE:AMG). More risk-tolerant investors may even consider using the short or double and triple inverse country and region inverse ETFs, as well as the long VIX plays.
Avoid the homebuilders like Toll Brothers (NYSE:TOL), KB Homes (NYSE:KBH), D R Horton (NYSE:DHI), Lennar Homes (NYSE:LEN), and Pulte (NYSE:PHM), and the materials, and retail stocks leveraged into the home and home improvement plays, i.e. Williams-Sonoma (NYSE:WSM), Home Depot (NYSE:HD), DuPont (DD), and Lowe's Companies (NYSE:LOW).
Avoid the hi-yielding defense sector and high-yield industrials: 3M Co. (NYSE:MMM), United Technologies (NYSE:UTX), Caterpillar (NYSE:CAT), and Deere and Co. (NYSE:DE). Go or stay long the industrials that play on aerospace giant Boeing (NYSE:BA), like Honeywell (NYSE:HON), and Johnson Controls (NYSE:JCI), as all three will still throw off good yields, and each are geared for the good side of the stronger cyclical growth cycle. Sequestration hasn't negatively impacted them since the policy first went into effect, but with rising interest rates, these macro-factors make a potentially lethal pair of "gangstas," armed with some of the defense stocks' very own, very lethal wares!
Smaller-cap NASDAQ and Russell 2000-3000 stocks will continue receiving allocations, due to both domestic plays, as well as the no yield general underpinning. That is a fertile ground with which to come up with additional ideas. A short and a long in this cohort are Cherokee (NASDAQ:CHKE), a small-cap company that licenses its diverse and somewhat trendy and affordable brands to large chains like Target (NYSE:TGT), but has been steadily declining in capitalization size, due to a series of earnings and sales disappointments (a la a "reverse-growth" trend), and CAPEX, delays, and other issues expanding into Eastern Europe, Latin America, Asia, Africa, and the Middle East regions [EMEA], and the protracted recessionary downturn in Western Europe ("Eurozone").
CHKE had been a very high-yield play for years, and recently halved its dividend to 10c per share at the YE 2012, but can still be shorted. CHKE is another great little company with great product lines and good business-mix potential, but a bad equity issue to be invested in long. A long counterpart to it is Ross ("Dress for Less") stores (NASDAQ:ROST). This steady growth [GARP] stock has been on a strong 20 year+ growth trajectory, and has several retail concept brands and international footprints. ROST is a solid long-term core holding, and it has a small, but increasing, dividend yield that's not large enough to bear the negative effects of an interest-rate driven correction.
Conclusion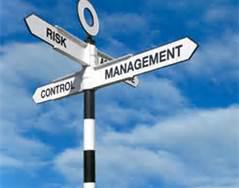 This is my current playbook, a never-ending work in progress. The main lesson is that actively managing risk is vital and necessary, active investors know this well, and passive readers and investors need to learn to do so, and how to do it effectively. Any readers that haven't been through a general or interest rate caused downturn have an edge to mitigate potential losses in the future, as they most certainly are as much a built-in "guarantee" as are death and taxes. They can avoid the "legacy costs" that many of us long time market veterans have undoubtedly suffered.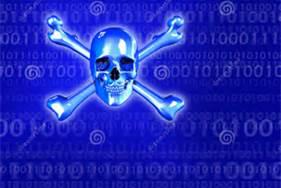 My recommendations aren't by any means the only way to profit, but they do make a good start in the "Investing 201" course! I believe that this report is as rich and as thorough a research article as investors are likely to ever find. Most, if not all, will withstand any sized downturn, from a 5-7% drop to a major 20-30% correction. If not, this selection will recover as a group, quicker than the general market will. I'll add updates and further trades, or changes in this plan, either in comments here or in a follow-up article.
Good Luck to All on Seeking Alpha and its syndicated Partners!
Disclaimer: Any investment information contained within these materials are not an intention to advise individuals to invest, sell, promote, market or advertise any company or investment products. These are the writer's opinions, and material facts contained within all contained and related content may differ materially, is subject to change, and taken from multiple sources. All investors should do suitable due diligence before making any investment decisions as a result of any facts, information, or opinions in this article.
Disclosure: I am long AFFX, AMCX, BAC, BOOM, CME, CX, EBAY, ELN, GLW, HOT, INT, LQDT, PNRA, SNDK, WAG. I wrote this article myself, and it expresses my own opinions. I am not receiving compensation for it (other than from Seeking Alpha). I have no business relationship with any company whose stock is mentioned in this article. I may go long DBA, GLRE, GS, HOLX, IBKR, MDSO, MS, MSG, QDEL, ROST, and/or TPRE within the next 72 hours. I may sell HOT and PNRA within the next 72 hours. I may short AFFX, CHKE, DBA, GFIG, ICE, NLS, TARO, and STON within the next 72 hours.