There are many popular and academic articles and reports on what quantitative metrics make for good stock picks - that's theory. How in practice do professional stock analysts actually utilize key metrics in making their Bull/Bear or Buy/Hold/Sell ratings? What does that tell us about possible stock choices today?
Beyond a current list of stock selection prospects for your further research, this article aims at providing some take-away information that could aid you in future research while providing some comfort that the criteria are embraced by the professional analyst community in general.
We did an informal reverse engineering of analyst ratings today to see what makes those analysts rate as they do. We looked at 11 popular quantitative criteria to find the levels within those criteria that garnered the largest percentage of bullish analyst ratings.
The analysts we used are the ThompsonReuters StarMine analysts as provided through Fidelity. Those analysts are the ones that ThompsonReuters determines have issued ratings that best correlate with subsequent stock performance in each sector.
The result of that work were 110 stocks, to which we added a requirement that dividends had not been decreased in any of the past 10 years, to arrive at these quantitative stock selections. You need to go into further investigation to see what may work for you, and to assess other quantitative and qualitative factors, but this is a nice list to focus research efforts.
CRITERIA EVALUATED
The criteria we examined were:
market-cap size
whether the stock pays a dividend or not
current yield among dividend paying stocks
5-year dividend growth rate among dividend paying stocks
dividend coverage (earnings / dividends)
1-year Beta (degree of price reaction to changes in price of S&P 500)
return on equity (ROE)
3-year revenue growth rate
5-year projected earnings growth rate
estimated P/E (price divided by next year's estimated earnings)
PEG Ratio (estimated P/E dividend by 5-yr proj. earnings growth rate)
We also looked at the analysts' ratings relative to:
earnings and dividend quality rating by Standard and Poor's Capital IQ
price relative to fair value rating by Standard and Poor's Capital IQ
OVERALL BULLISH RATINGS
As of August 13, 2013, there were 2,348 stocks with a market-cap of $1 billion or more, and a price of $5 or more. Of those 568 (24.2%) were rated Bullish or better by ThompsonReuters Starmine.
This covered almost all of the total market-cap of the stock market. While there are over 7,000 stocks available in US markets, most are insignificant. There are 4,577 with a price of $5 or more, and 7,369 with a price of $0.01 or more, but on balance they simply don't matter to any market level study.
HURDLE RATING FOR CRITERIA EVALUATION
For the purpose of this review, we looked for levels within each of the 11 popular metrics that garnered more than the 24.2% bullish rating for the market overall.
RESULTS (levels above the 24.2% hurdle rate)
Details for these results are shown in color coded tables below. These are the preferred levels by each of the 11 criteria according to ratings assigned by analysts:
Large-cap
Dividend payers
Dividend yield from 0.01% to 2.5%
5-yr dividend growth rates of 7% or more *
Dividend coverage of 2x or more
1-yr Beta from negative to 2.5x (with preference for >1x)
ROE of 10% or more
Revenue Growth - most rates favored except for extremes
Projected Earnings Growth - most rates favored except for extremes
Estimated P/E ratios of 17x or less are favored
PEG Ratio - preference for 0.5x to 2.0x (but above hurdle to 3.5x) **
* The dividend growth rate does not show consistent analyst choices below 7% growth. Stocks with declining dividend growth attract significant attention, as do those with 4% to 6% growth, However, above 7% growth the analyst preference is clear and strong.

** PEG Ratio does not apply to equity REITs or pipelines, which have very high depreciation rates and intentionally low reported earnings. They need to be judged on other measures dealing with distributable cash and tax shelter.
RATING ASSIGNED FOR S&P QUALITY AND FAIR VALUE
Quality: "B" (slightly below average) or better beats hurdle, with strong preference for "A+"
Fair Value: all but "1″ (significantly overvalued) beat hurdle, with strong preference for "4″ and "5″ (moderately undervalued and significantly undervalued)
Figure 1: Market-Cap

Figure 2: Dividends or No Dividends

Figure 3: Current Yield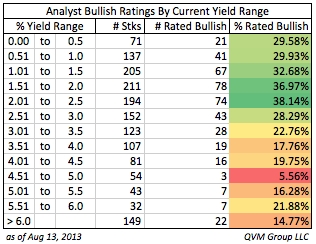 Figure 4: 5-Year Dividend Growth Rate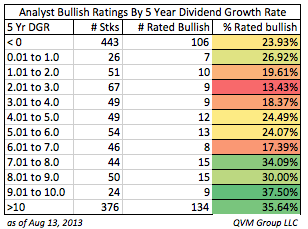 Figure 5: Dividend Coverage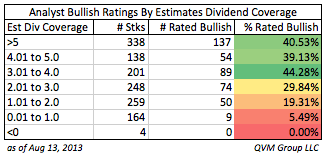 Figure 6: 1-Year Beta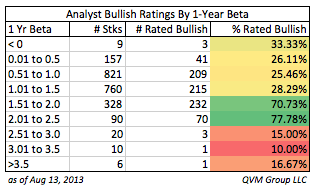 Figure 7: ROE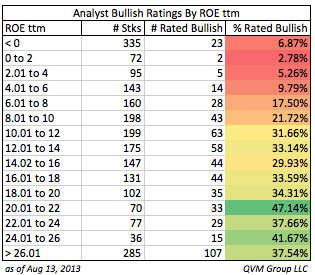 Figure 8: 3-Year Revenue Growth Rate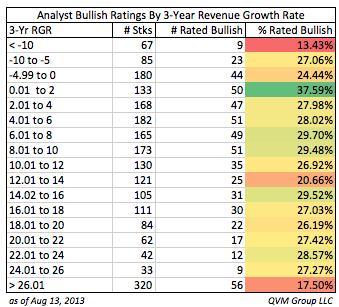 Figure 9: 5-Year Projected Earnings Growth Rate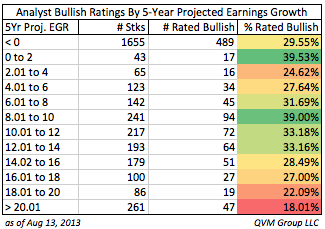 Figure 10: Estimated P/E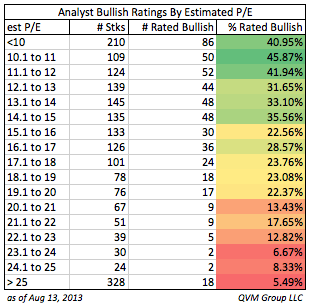 Figure 11: PEG Ratio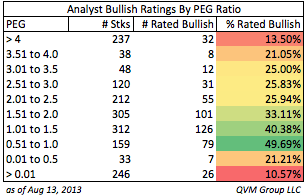 Figure 12: S&P Earnings and Dividend Quality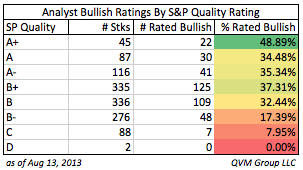 Figure 13: S&P Fair Value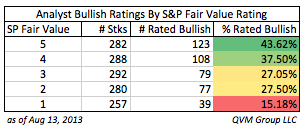 STOCKS PASSING SIMULATION OF ANALYST CHOICES
Based on the analyst preferences evidenced in the tables above, we conducted a filter using those criteria with clear preferences. These are the criteria:
Large-cap
Dividend paying
Yield 0.1% to 2.5%
5-yr dividend growth rate 7% or more
Dividend coverage of 2x or more
1-year Beta of 2.5 or less
ROE of 10% or more
Estimated P/E of 17x or less
PEG Ratio of 0.5 to 2.0
There were 54 stocks that passed. However, there are good mid-cap and small-cap stocks. By eliminating the large-cap requirement, 110 stocks passed.
ADDING OUR SPECIAL SAUCE
Because we think consistency in dividend payments (whether the yield is high or low) is an important indicator of overall economic growth and health, we require that dividends be paid and not decreased in any year for at least 5 years. Because so many companies cut dividends in the 2008-2009, we prefer to require that dividends have been paid and not decreased in any year for at least 10 years to cover that difficult period.
That data is provided by David Fish at www.dripinvesting.com.
Because of the special dividends paid at the end of 2012 (and at some other times for some companies), it is necessary to filter out those specials to see the underlying trend. We have not done that inspection at this point, and are relying on David Fish's work - you should do your own corroboration.
By adding our dividend persistency/consistency criterion, the 110 stocks were decreased to 28. Those stocks are:
| | |
| --- | --- |
| Symbol | Instrument Name |
| (NYSE:IBM) | INTERNATIONAL BUSINESS MACHINES ORD |
| (NYSE:DE) | DEERE ORD |
| (NYSE:VMI) | VALMONT INDS ORD |
| (NYSE:WRB) | WR BERKLEY ORD |
| (NYSE:ALB) | ALBEMARLE ORD |
| (VAL) | VALSPAR ORD |
| (NYSE:BEN) | FRANKLIN RESOURCES ORD |
| (NYSE:CNI) | CANADIAN NATIONAL RAILWAY ORD |
| (NYSE:FUL) | HB FULLER ORD |
| (NYSE:WMT) | WAL MART STORES ORD |
| (NYSE:BDX) | BECTON DICKINSON ORD |
| (NASDAQ:SLGN) | SILGAN HOLDINGS ORD |
| (NYSE:TGT) | TARGET ORD |
| (WAG) | WALGREEN ORD |
| (NYSE:CVS) | CVS CAREMARK ORD |
| (NYSE:HCC-OLD) | HCC INSURANCE HOLDINGS ORD |
| (NASDAQ:ROST) | ROSS STORES ORD |
| (NASDAQ:QCOM) | QUALCOMM ORD |
| (NYSE:TJX) | TJX ORD |
| (NASDAQ:LECO) | LINCOLN ELECTRIC HOLDINGS ORD |
| (NYSE:VFC) | VF ORD |
| (NYSE:ITW) | ILLINOIS TOOL ORD |
| (NYSE:UTX) | UNITED TECHNOLOGIES ORD |
| (NYSE:DOV) | DOVER ORD |
| (NYSE:AFL) | AFLAC ORD |
| (NYSE:JW.A) | JOHN WILEY SONS CL A ORD |
| (NYSE:NUS) | NU SKIN ENTERPRISES CL A ORD |
| (NASDAQ:ANDE) | ANDERSONS ORD |
CURRENT TECHNICAL CONDITION
This table from BarChart.com ranks those 28 stocks by their current technical condition:
Figure 14: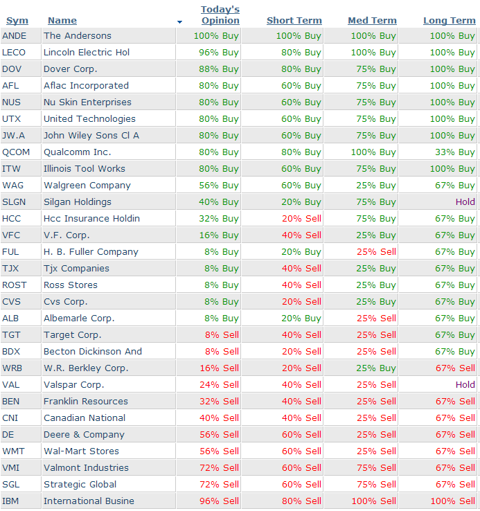 TABULAR TECHNICAL INFORMATION
This table presents the 200-day Z-Score (the number of standard deviations the price is from the 200-day average), the price divided by the 200-day average, the 50-day average divided by the 200-day average, the position of the price within the 63-day price high/low range, how far the price is from the 252-day high price, and the 14-day Relative Strength Index (70+ overbought, and 30- oversold).
Figure 15: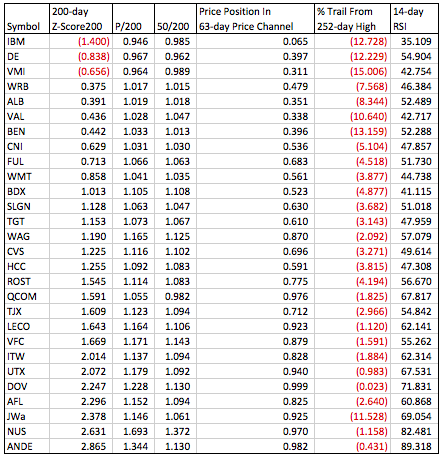 The Z-score suggests that UTX, DOV, AFL, JW.A, NUS and ANDE may be a bit extended. The RSI suggests that NUS and ANDE are overbought.
TABULAR PRICE RATE OF CHANGE
This table presents the 5-day, (1-week), 21-day (1-month), 63-day (1-quarter) and 252-day (1-year) percentage price change.
Figure 16: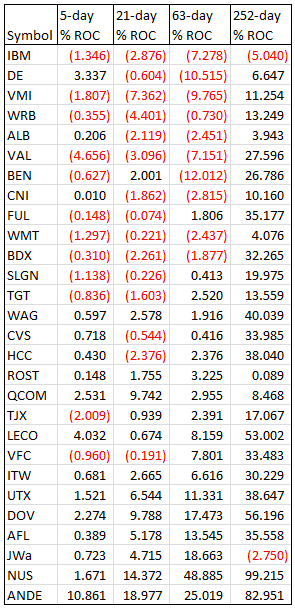 RECOMMENDED CHART SERVICES FOR DIVIDEND VIEW
A picture is often worth a thousand words, and it captures data in a way that tables simply cannot do. Your eyes can see patterns and fine detail. Tables capture single data points or averages, which can obscure details that only a chart can reveal.
These Qualcomm charts illustrate what you get at those two sources.
YCharts.com and CorporateInformation.com provide useful charts that allow you to study price action and dividends.
CorporateInformation provides a fixed chart showing 5 years of price, earnings and dividends.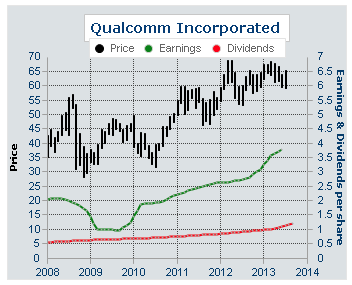 YCharts provides a large number of metrics for you to chart over various periods. Here is one for price and dividend.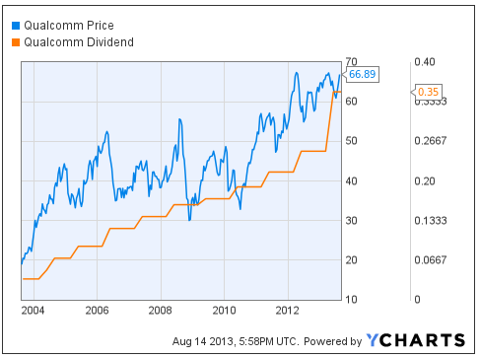 We found this exercise useful to us, and we hope to you. The importance of the various quantitative metrics is widely known, but the levels within those metrics that analysts tend to favor is much less widely known. It was helpful to us to know what they are using as they apply ratings.
As you can see from the reduced list of stocks that come from filtering, you can have anything you want, but not everything you want. Unfortunately, few stocks have all that we desire. Deciding what to emphasize and what to give up is a matter of personal judgment. Quantitative filtering in but one stage - we think a first stage - in narrowing a prospect list for in depth study of both quantitative and qualitative factors.
Disclosure: QVM has positions in some of the named stocks in some managed or coached accounts as of the creation date of this article (August 14, 2013). We certify that except as cited herein, this is our work product. We received no compensation or other inducement from any party to produce this article, but are compensated retroactively by Seeking Alpha based on readership of this specific article.
General Disclaimer: This article provides opinions and information, but does not contain recommendations or personal investment advice to any specific person for any particular purpose. Do your own research or obtain suitable personal advice. You are responsible for your own investment decisions. This article is presented subject to our full disclaimer found on the QVM site available here.