There's no business like the automated teller machine ("ATM") business. Or, at least that's what it would appear looking at Cardtronics Inc.'s (NASDAQ: CATM) stock performance. So far this year, the stock has risen more than 54% to new 52-week highs as its revenues and net income have surpassed market expectations. In this article, we'll take a look at some drivers behind this growth and why investors may still want to build a stake in the company.
Executive Summary
Cardtronics Inc. is the world's largest non-bank ATM operator with over 80,000 ATMs in its network across two continents. Working with regional and national Fortune 500 retailers, the company has placements throughout the U.S., U.K., Canada, Mexico and Germany and works with many of the largest banks and credit unions in the world. The company's network - known as Allpoint - also enables clients to provide surcharge-free options to customers.
Over the past several years, the company has expanded its operations via acquisitions, built an EFT transaction processing platform, launched an armored courier operation in the U.K., and continued to deploy ATMs in high-traffic locations under contracts with well-known retailers, financial institutions and other locations. These initiatives and organic growth helped improve revenues 25% in FY2012 year-over-year to about $780.5 million.
International Opportunities
On August 7, 2013, Cardtronics announced the acquisition of Cardpoint Ltd., which operates Cashzone in the United Kingdom and Cardpoint in Germany. The acquisitions will more than double the company's U.K. presence - of 4,300 machines acquired in 2005 via the Bank Machine acquisition - and enable it to enter the attractive German marketplace. After the closing, Cardtronics Europe will operate 11,400 in the U.K. and 800 in Germany.
The acquisition is significant given the market dynamics in these two countries. First, the number of ATMs per capita in both countries is lower than the U.S., with Germany falling under France and Italy. Second, ATM withdrawals per adult are higher in both the U.K. and Germany than the U.S. Finally, citizens from both of these countries make more payments in cash than the U.S. and have fewer non-bank owned ATMs than the U.S.

Figure 1 - ATM Market Comparisons - Source: Company Presentation
The attractiveness of these markets can be extrapolated from the company's pro-forma estimates made in conjunction with the acquisition announcement. While Cardtronics Europe will account for only 15% of the company's total number of ATMs, management projects that the division will make up about 42% of its transactions and 25% of its revenues. These figures suggest that the ATMs experience far more usage than in the U.S.
It's also worth noting that the acquisition was made at a good price and represents a solid strategic fit with its existing assets. The company paid $153 million in cash at a 6x TTM EBITDA multiple, leaving it with 2.0x leverage (pro-forma net debt/TTM EBITDA). With its extensive network of Fortune 500 clients, the firm should be able to realize significant economies of scale and synergies with the new acquisition as the largest private operators in the region.
Diversifying Revenues
Cardtronics has been steadily diversifying its revenues over the years, from surcharge income to other growth initiatives. For instance, many U.S. banks looking for a competitive edge have paid for surcharge-free access to the company's vast ATM network on behalf of their customers. Revenues from this initiative alone have nearly doubled from 12% in 2008 to 20% of revenues by the first quarter of 2013, while interchange fees have also been a source of growth.
Here's a chart demonstrating how these moves are helping to diversify revenues: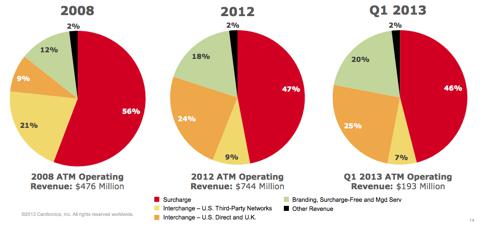 Figure 2 - Revenue Mix Charts - Source: Company Presentation
While credit cards have taken a part of the cash transaction market share, the company is well positioned for increased usage of stored value prepaid debit cards. Its network of ATMs and financial services kiosks provide a convenient and cost-effective way for these users to access their cash and potentially conduct other financial services transactions. According to its 10-K filing, these transactions have already resulted in a meaningful increase in withdrawals.
Potentially Undervalued Stock
With the acquisition in place, Cardtronics updated its FY2013 revenue projections to $860 million to $875 million and adjusted net income projections to $1.83 to $1.89 per share. For FY2014, the company anticipates revenues of $980 million to $1 billion and adjusted net income of $2.15 to $2.25 per share. These figures represent significant growth from its FY2012 revenues of $780 million and net income of $0.96 per diluted share.
On the surface, the company may seem a little overvalued relatively speaking:
| | | | | |
| --- | --- | --- | --- | --- |
| | CATM | Industry Peers | S&P 500 | 5yr CATM Avg. |
| P/E | 33.2 | 27.6 | 17.2 | 28.9 |
| P/B | 8.1 | 4.6 | 2.4 | -24.6 |
| P/S | 2.0 | 1.9 | 1.5 | 1.1 |
| P/C | 10.1 | 14.0 | 10.3 | 8.2 |
Figure 3 - Valuation Comparison - Source: Morningstar Data
However, these premiums may be acceptable given its growth rates. The move from $780 million in FY2012 to $1 billion in FY2014 would represent a CAGR of about 13.23% on the top line, while the move from $0.96 to $2.25 represents a 53.09% CAGR on the bottom line. And, even assuming the same 33.2x multiple as today, the company's FY2014 earnings per share would equate to around $74.70 per share, assuming earnings of $2.25 per share.
Over the long-term, the company's revenues and profitability could be further enhanced by expansion in these key European end markets. Organic growth should also remain robust given the company's diverse revenue streams and growth initiatives in place.
Conclusions
Cardtronics represents an attractive investment opportunity given its recent move into the European marketplace and ongoing diversification into various growth opportunities. While it trades at a premium on the surface, the company's 53.09% CAGR in net income between FY2012 and FY2014 make it much more reasonable. And the same 33.2x multiple applied to its projected FY2014 earnings could set the stage for a significantly higher share price.
Of course, investors should always be aware of the risks involved with holding small-cap stocks, including interest rate risks, foreign currency risks and the ongoing trend toward cashless transactions. But overall, the stock appears to be a suitable candidate for a financial investment alongside Mastercard Inc. (NYSE: MA), Visa Inc. (NYSE: V) or banking stocks like Wells Fargo & Co. (NYSE: WFC) or JPMorgan & Chase Co. (NYSE: JPM).
Disclosure: I have no positions in any stocks mentioned, and no plans to initiate any positions within the next 72 hours. I wrote this article myself, and it expresses my own opinions. I am not receiving compensation for it (other than from Seeking Alpha). I have no business relationship with any company whose stock is mentioned in this article.