YouTube Tries to Win Over Media Partners with More Stats
By Leena Rao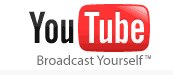 YouTube is trying to create more incentives for media partners to keep content on the video-hosting site. Monday, YouTube announced the integration of Content ID, which is an advanced set of copyright policies and content management tools, with YouTube Insight, a free tool that enables anyone with a YouTube account to view detailed statistics about the videos that they upload. One way to look at this is that YouTube is trying to offer this extra data and analytics to keep partners on board.
According to YouTube, over 1,000 partners are using Content ID to reveal user-uploaded versions of their videos on YouTube. The partners can then determine whether they to want block, track or make money from them. YouTube Insight shows stats, video rankings, demographics, discovery sources and other metrics for videos, giving partners a broader picture of how viral the content is. For example, YouTube says Sony Music learned that the JK Wedding Entrance Dance video is the music label's 8th most popular video on YouTube via the Content ID and YouTube mashup.
While the integration may not seem like a huge deal, the underlying reasons why YouTube is offering this package to media partners is significant. YouTube is trying to show media partners the benefits of keeping related content on YouTube by showering them with data. With YouTube Insight, it is showing them detailed analytics of how vast a video's reach actually is (or isn't). It's unclear if media partners, such as Sony, will buy into this, but if YouTube can prove the benefits of the Content ID program in new ways, it should continue to grow and help YouTube turn a liability (copyright infringing videos) into an asset.
This article was written by
TechCrunch (http://www.techcrunch.com/), founded on June 11, 2005, is a weblog dedicated to obsessively profiling and reviewing new Internet products and companies. In addition to covering new companies, we profile existing companies that are making an impact (commercial and/or cultural) on the new web space. TechCrunch is co-edited by Michael Arrington and Erick Schonfeld.