Despite the artificial rebound in the economy, which will likely lead to higher than expected earnings at least for the coming earnings season, there is one industry in particular that should post record profits. I'm not saying money can't be made elsewhere, but if you had to put all your eggs in one basket, it would definitely be in the mining complex, or the precious metal miners to be exact. There are two reasons for this rationale.
As for the gold miners (which I'm slightly more bullish on for earnings season, as opposed to the silver miners), they have averaged a record 3 month (quarterly) market price. This, combined with many miners scrambling to ramp up production on new projects, will easily surpass past revenue records among the miners. Augmenting this fact, are the very low cash costs (and all in costs for that matter), which will undoubtedly help to set record net profits, cash flows and operating margins.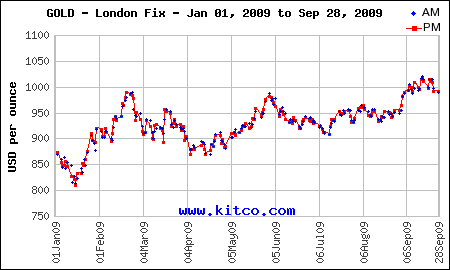 There are three senior producers to look out for: GoldCorp (NYSE:GG) (as a better executed ramp up at Penaquito could please investors). I'm not so bullish on Newmont (NYSE:NEM) at the moment (in terms of the coming earnings season, solely due to the few delays thus far at their world class Boddington Mine), but I would look to initiate a position should it pull back to any meaningful degree. I think Kinross (NYSE:KGC) will likely have the biggest movement to the upside as they continue to ramp up production at a furious pace while keeping their cash costs very low. It has also been held down due to investors' concerns over their Russian mines, but they have t hreeadvanced stage projects in South America, which, if given the go ahead, will add an annual production of approx 1.4-1.6m oz.
The Mid-Tier group should perform well as a whole, especially given the production growth taking place in names such as Agnico-Eagle (NYSE:AEM), Yamana Gold (NYSE:AUY) and Lihir (as the turnaround story remains intact). I expect these three to appease investors, especially Agnico-Eagle (AEM) as they boast one of the lowest cash costs in the industry. But on the other hand, it is trading with a rich valuation, especially compared with Yamana, so obviously it could go either way. Yamana's quarter could be a make or break, as many investors including myself were upset at the slow ramp up at El-Penon, which is another small chapter added to their history of underperformance (though to a small degree). My pick though is still on Yamana, due to the cheap valuation, very rich pipeline and potential news that they will move the world class Agua Rico mine ahead in terms of development. Not to mention the fact is has not really kept up with the rest of the miners as gold continues to hover near $1,000.
The Juniors are always my favorite, and my top pick still remains Jaguar (NYSE:JAG). They have a brilliant record of execution and will likely continue this trend boasting both robust year over year and sequential growth. I estimate they will meet or exceed the current target of 44-46k oz for Q3, while their cash position and long term growth profile make them a more enticing buyout target every day. Though there are numerous junior miners I could go on about, I think RedBack Mining (RBIFF.PK) is another one to watch.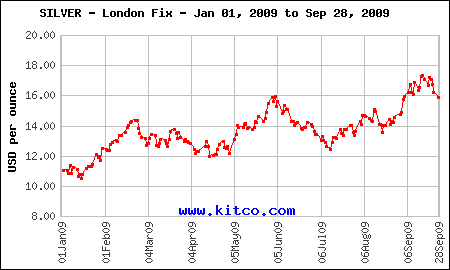 Silver, on the other hand, may look relatively unimpressive in relation to the gold miners, but many exogenous factors should surprise investors as well. For those who have been following the major and emerging silver miners i.e Silver Wheaton (SLW), Coeur d'Alene Mines (NYSE:CDE), Hecla, Pan American (NASDAQ:PAAS), Silver Standard Resources (NASDAQ:SSRI) and others, realize this industry has changed substantially from just a year ago. To give some brief examples of this, Silver Wheaton has executed some brilliant acquisitions in addition to the ramp of some cornerstone royalty streams (Penasquito), which has drastically increased their production levels in both the short and long term. They also had a shipment of 800k oz or so of silver that was not recorded in Q2 due to seasonal factors. Depending on the progress at Penaquito, Silver Wheaton could easily surpass the current estimates.
The one standout in my opinion will be Coeur d'Alene Mines, as they drastically increased production year over year with declining cash costs. But this is not why I think the price behavior could be very positive, as this will likely come from upbeat remarks regarding Kenningston and Palmarejo, which will bring CDE back from the doldrums of mediocrity to a top tier silver producer. As for the emerging silver producers, I expect good things from both Silver Standard (like Yamana it has not participated in the robust rally in this industry due to some weather related operational issued seen in Q2) and First Majestic (OTC:FRMSF) as they continue to fly under the radar due to small but increasing trading volumes. A conservative yet potentially rewarding to play this (assuming you believe in this story) is to simply buy the Gold Miners Index (NYSEARCA:GDX) and/or Call Options.
Disclosure; Long GG Leaps, KGC Leaps, AEM Leaps, AUY, JAG, SLW , SSRI, CDE, GDX puts (as a hedge)