Considering the slew of lousy US data yesterday with the Chicago Purchasing Managers' Index falling from 50.0 to 46.1 (denoting contraction), federal data showing foreclosures were up 16% in the second quarter to 2.9% of all mortgages and an ADP jobs number that was 50k worse than expected, the equity market held up remarkably well, even turning positive at one stage. The Dow Jones logged its best single quarter performance in 11 years with Caterpillar (NYSE:CAT), American Express (NYSE:AXP) and General Electric (NYSE:GE) the top three performers.
A quiet start today ahead of the key US Non Farm Payrolls numbers tomorrow which is expected to show the economy losing another 175k jobs. But the ISM Manufacturing number at 15.00 was another ugly print (at 52.6 versus an expected 54.0). I can't emphasise enough that the two ISM numbers (services and manufacturing) along with the Non Farm Payrolls number are the only three indicators worth getting out of bed for. They MOVE markets and this afternoons disappointment has again sent equities into a mid morning tailspin. We may fail to find the dip buyers as this pattern of economic reports undershooting expectations is becoming worrisome and warrants caution at these lofty levels. Note the VIX (the gauge of fear and risk aversion) is above it 100 day moving average for the 1st time since January. This is not a good sign for stocks.
Alcoa (NYSE:AA) may be actively traded (which of course will be the first to report in the immenent earnings season) after a upgrade to a "buy" at Deutsche Bank. Also watch Bank of America (NYSE:BAC) after the departure of high profile CEO Kenneth D Lewis, UAL (UAUA) after a rights issue announcement and Comcast (NASDAQ:CMCSA) after talk that they are in negotiations with GE to buy a chunk of NBC Universal.
Today's Market Moving Stories
European stocks have tracked their Asian counterparts lower during the morning session, though it has been USD which has capitalised on developments rather than JPY. USD has made gains versus all G10 currencies with the exception of GBP which is higher across the board. EUR has been a casualty this morning following comments from EU Commissioner Almunia that they would discuss EUR appreciation to prepare its position for G7.
The final releases of Euro area PMI were released this morning and were devoid of any significant surprise from the provisional releases. UK manufacturing PMI was weaker than expected at 49.5 and below 50 for the second consecutive month.
But there was some good news for the UK following the release of IMF economic forecasts which revised up growth for next year to 0.9% from 0.2%.
Japanese business morale improved further from a record low hit earlier this year but remained negative overall for the fifth straight quarter, the tankan corporate sentiment survey showed. The Bank of Japan may start to phase out its buying of corporate debt from December. But large companies revised down their capital spending plans, one of the weakest links in the economy now, suggesting the economy will struggle to pick up momentum in the months ahead.
Japan's Nikkei average fell 1.4% today, with exporters such as Advantest sagging on concerns that the yen's recent strength may eat into their overseas profits. Many Japanese exporters have set their USD/JPY exchange rate assumptions at around 90-95 for the current fiscal year to March. Bucking the trend was Japan Airlines Corp, which climbed after Japan's prime minister and transport minister said the government was ready to support it. The banking sector has been made jittery by a string of events including financial services minister Shizuka Kamei's interest in introducing a moratorium on the repayment of the principal on mortgages and bank loans to help small and midsize businesses. Mitsubishi UFJ fell 5.4%, Mizuho slipped 2.8% and Sumitomo Mitsui dropped 3.8%.
China's official purchasing managers' index (PMI) rose in September to 54.3, up from 54.0 in August. It was the seventh straight month that the official PMI has stood above 50. A separate PMI compiled by British research firm Markit stood at 55.0 in September, easing a touch from August's 16-month high of 55.1.
The data flow disappointments continue. German retail sales was much weaker than expected at -1.5% vs -0.3% expected, calling into question the strength of the recent recovery.
The IMF suggests the demand for loans in the UK would outpace supply by £280bn this year and by £150bn in 2010. As a proportion of total output, the shortfall for Britain was equivalent to 15% of GDP. That compared to 3% in the Euro-zone and 2.4% in America. The IMF's report said "in terms of regional vulnerability, the UK appears most susceptible to credit constraints under our stylised scenario, given its significant reliance on the banking channel and the projected sharp decline in domestic bank balance sheets, as well as substantial public financing needs."
The UK Times reports that New Labour plans to halve Britain's deficit with spending cuts and asset sales worth £75bn without resorting to further tax rises. Senior ministers are reportedly demanding that the pay of judges, top civil servants and NHS managers be frozen within weeks. The remaining five million public sector workers can expect only minimal rises. Alistair Darling, the Chancellor, is said to be resisting pressure to outline specific departmental budgets this autumn.
And todays scary bank black hole story from Bloomberg "banks have us flying blind on depth of losses".
RBS, Lloyds send 'shocking' $4.4bn to Ireland. This story is getting a more than fair airing today and has certainly caused Ireland's sovereign bond spread to widen today but strangely as yet has impacted financials on the Irish ISEQ.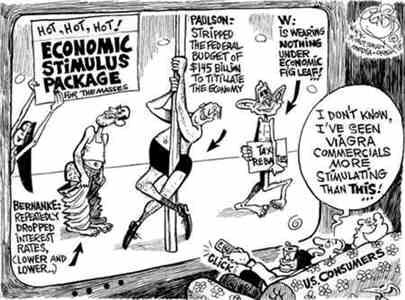 Companies In The News
The Takeover Panel has set a deadline of 9th November for Kraft (KFT) to make a formal offer for Cadbury (CBY) or walk away for six months. Separately, the Times reports that Kraft is close to completing its financing for a bid, which it would need in place before making a final bid.
The Serious Fraud Office (SFO) is pressing on BAE (OTCPK:BAESY) the need to accept a plea bargain to avoid a prosecution with a decision possible later today. The SFO is apparently prepared to offer more lenient penalties if the Group admits more limited charges, but BAE has to date denied all accusations. Whilst a fine would almost certainly be a large headline it is unlikely to dent the credit. However, admittance of guilt may blacklist BAE from public projects across Europe and the US, which in the longer term could prove more damaging to the business.
The LA-based website The Wrap reported that Comcast has agreed a $35bn deal to acquire NBC Universal from General Electric and Vivendi (OTC:VIVDY). Whilst Comcast denied that any deal was on the table, Bloomberg further reported from sources close to the transaction that Comcast was in negotiations with GE. If a deal were to progress on roughly the terms noted then Vivendi could expect to receive just over €4bn. This would be very useful in the context of the ongoing Brazilian acquisition and could also be used to help fund minority purchases (notably at Canal Plus).
Lufthansa (OTCQX:DLAKY) has confirmed this morning that it has acquired SAS' 20% minority holding in BMI, giving it sole control of the loss making UK based airline. Lufthansa has paid £19m for the shareholding. BMI will receive an additional undisclosed payment if BMI is onsold for a higher value within two years. Lufthansa is likely to restructure the airline first before considering its options.
The first trading day of the last quarter has been marked by some weakness in mining names [Antofagasta (OTC:ANFGF) and Anglo American (OTCPK:AAUKY)] as nickel, tin and zinc prices all fell on the LME. But Vedanta Resources (OTCPK:VDNRF) bucked the downtrend rallying 4.% after Morgan Stanley lifted its recommendation for the mining company controlled by billionaire Anil Agarwal to "overweight" from "equal weight," saying the share price "could more than double".
Fiat (FIATY.PK) benefited after Morgan Stanley more than doubled its share price projections for the automaker. The reiterated their "overweight" recommendation touting Fiat's cooperation with Chrysler as offering to unlock billions of euro of value for shareholders saying that this is not reflected in the companies current valuation.
Solar energy stocks Solarworld (OTCPK:SRWRF) and Q-Cells (QCSLF.PK) were soft after Stephan Kohler, chief executive of the German Energy Agency, said subsidies for solar power in Germany should be cut by about a third. An enormous decline in prices for solar modules warrants the reduction.
Tandberg (OTC:TADBF) rallied 12%, to its highest level since at least 1990, on the back of Cisco's (NASDAQ:CSCO) agreement to buy the Norwegian company for $2.96bn to expand its video-conferencing products.
Munich Re was 3% stronger on a buy back announcement worth €1bn.
Legal & General (OTCPK:LGGNY) was again in demand today (up another 2.5%, that 21% on the week) as the market continued to speculate about Clive Cowdrey's Resolution bid for the insurer after buying Friends Provident last month. Wolseley was also bid on the back of a Citibank "buy" recommendation.
China Investment Corp bought an 11% stake in Kazakhstan-based oil and gas company JSC KazMunaiGas Exploration Production. The FT notes that this represents its third investment in natural resources assets in just one week.
Antidote Du Jour… 100 Greatest Hits From YouTube In Four Minutes

Disclosures = None