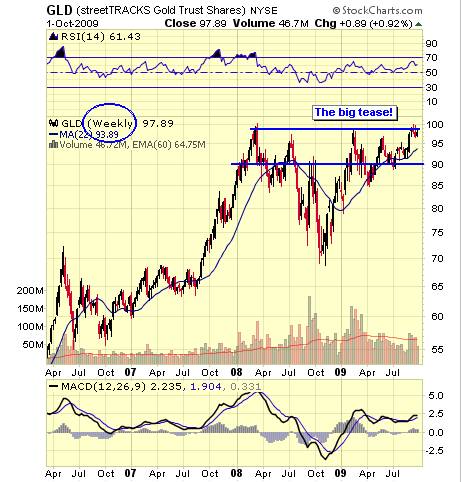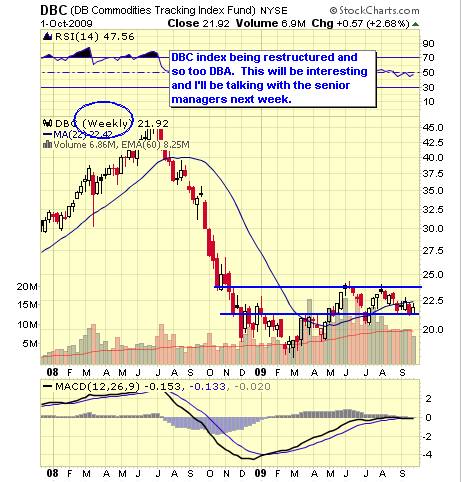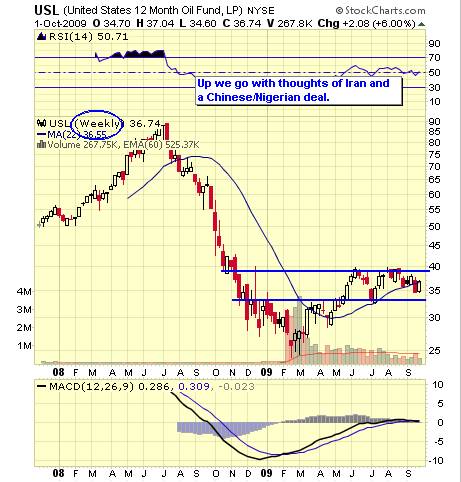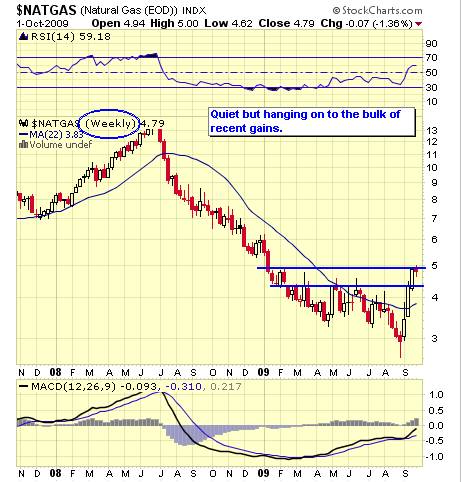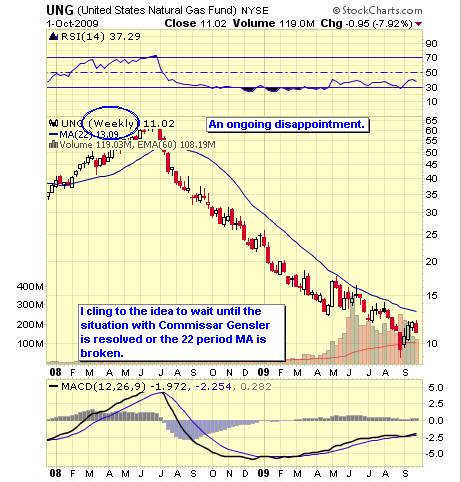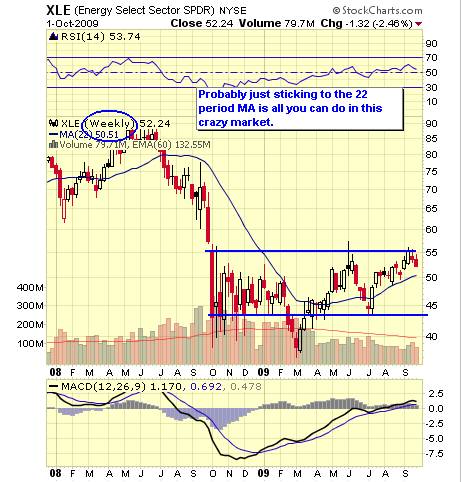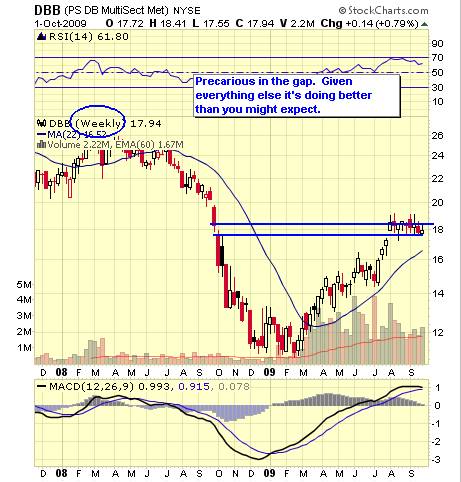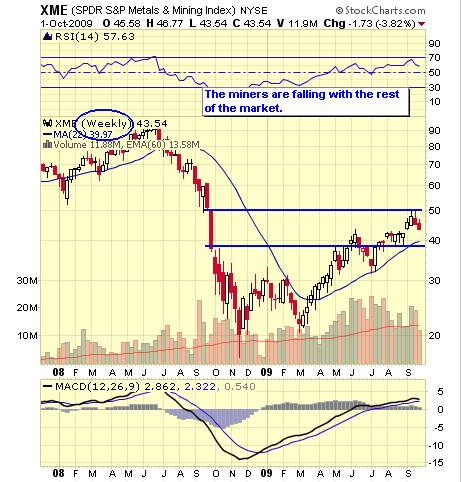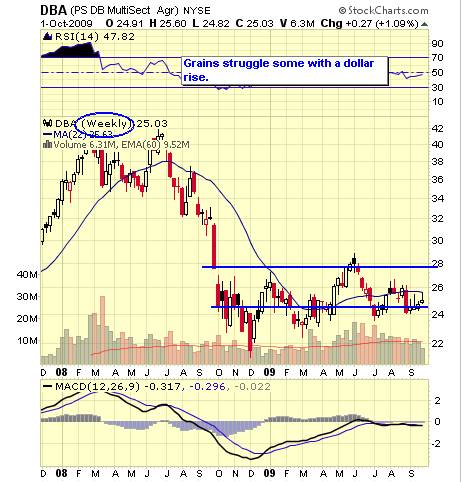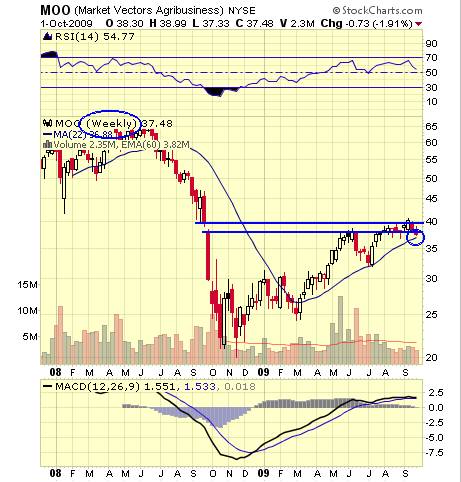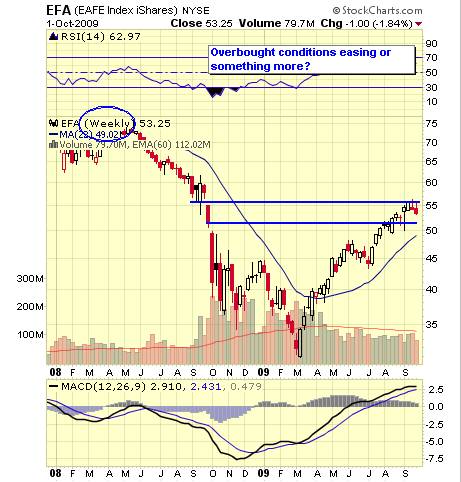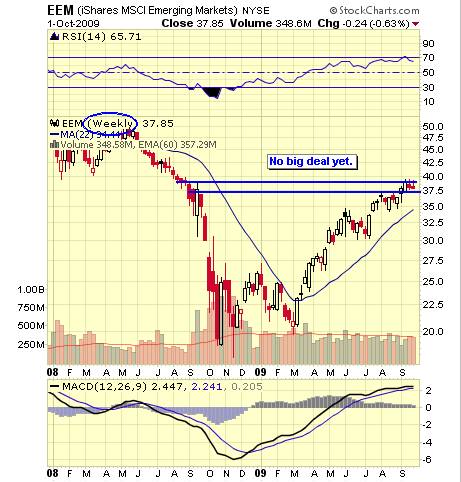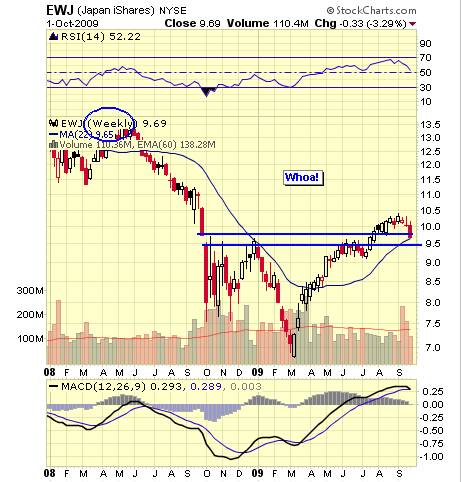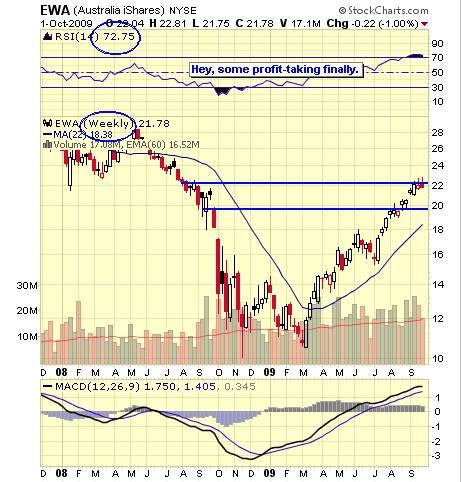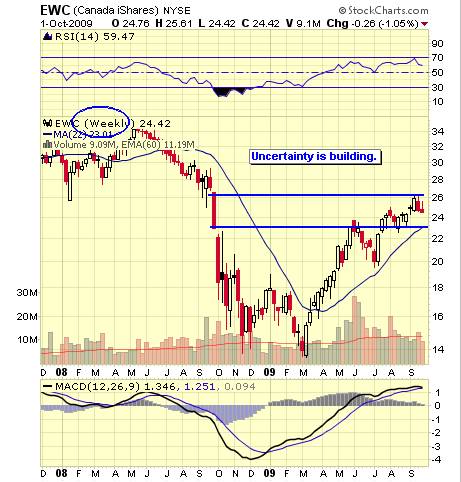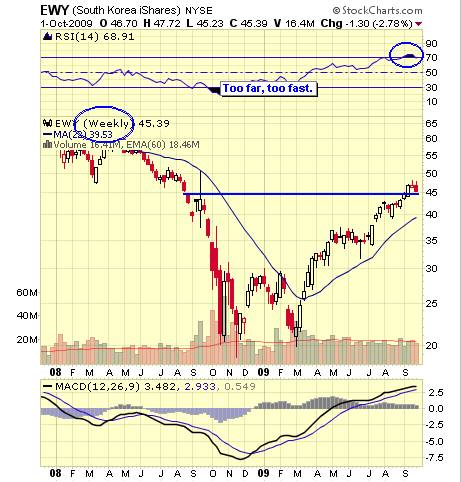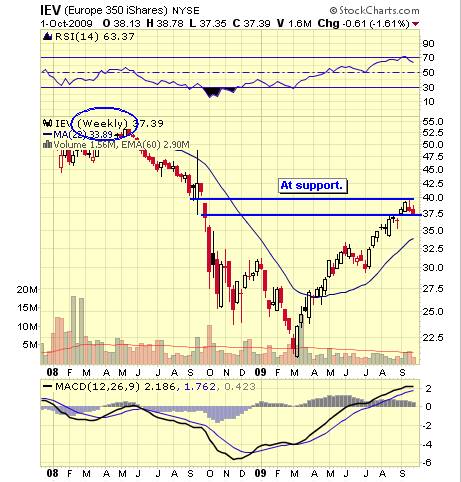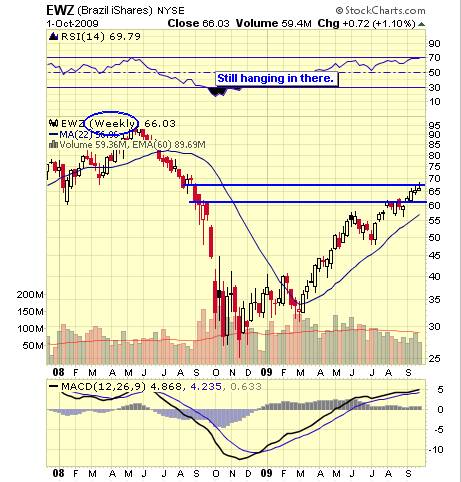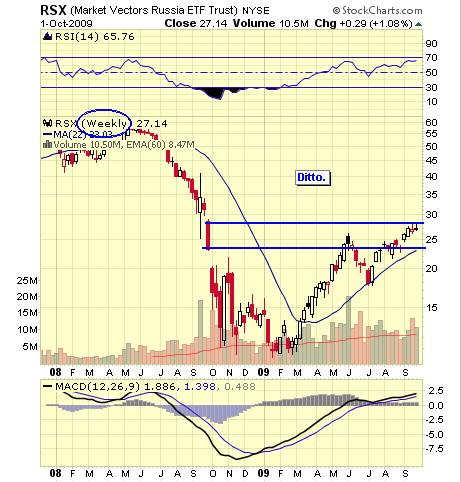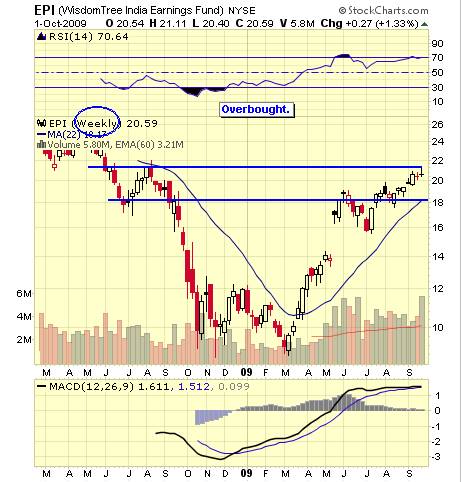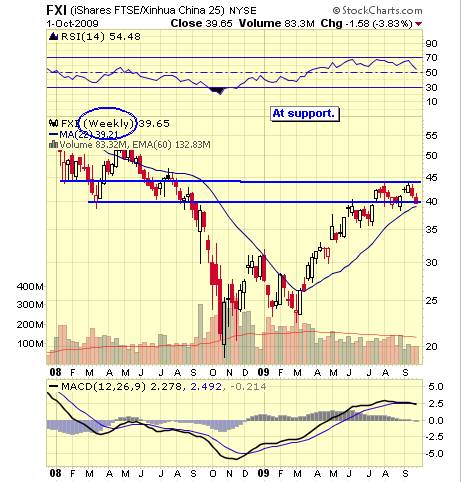 We exited most of our equity positions a few weeks ago after the weekly DeMark 9 indicator. (We still maintain some positions in our Long-Term Conservative Growth Portfolio.) That doesn't always work and many times just marks a waypoint in an intermediate term trend. Indeed, markets rose just after this indicator reading but are now slightly below this level. Where we go from here may be determined by unemployment data being released tomorrow. This market can snap back higher in a heartbeat—that's just the environment we're in, especially now that we're short-term oversold.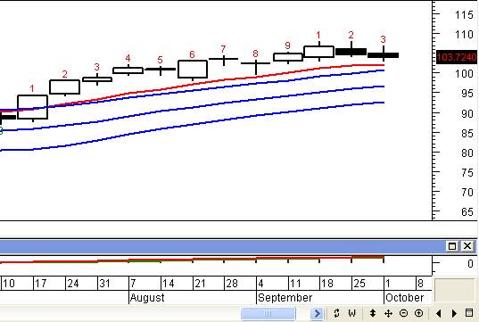 It just seems too pat that October is starting off in this well-predicted bearish manner. That's just the way of things now. I expect more fireworks tomorrow.

We spent the day awaiting Comcast and Directv hook-ups. Not a lot of fun.

Let's see what happens and we'll be on twitter if you're interested.

Disclaimer: Among other issues the ETF Digest maintains positions in: VTI, XLB, XLF, IEF, TLT, DBC, UDN, GLD, DBC, EFA, EEM and EWC.

The charts and comments are only the author's view of market activity and aren't recommendations to buy or sell any security. Market sectors and related ETFs are selected based on his opinion as to their importance in providing the viewer a comprehensive summary of market conditions for the featured period. Chart annotations aren't predictive of any future market action rather they only demonstrate the author's opinion as to a range of possibilities going forward. More detailed information, including actionable alerts, are available to subscribers at www.etfdigest.com.