Last month we reported that several well-known financial institutions, including investment bank Jefferies and Manulife Financial, were planning to enter the ever-expanding ETF industry. Jefferies has now taken the next step towards joining the fray, releasing details on its first two proposed funds.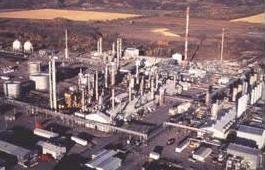 The Jefferies Natural Gas Equity ETF will cover a space that has received a tremendous amount of attention from investors this year. But instead of making investments in futures contracts that have drawn regulatory scrutiny, this proposed fund will invest in equities of companies that derive more than 50% of their annual revenues from the exploration and production of natural gas.
As of June 30, 2009, the index underlying the proposed ETF included about 55 companies with market capitalizations ranging from $200 million to $36 billion. About 75% of the index is comprised of U.S. equities.
Natural gas prices have slumped this year amidst massive new discoveries and forecasts for a relatively mild winter. But investments in natural gas have never been in greater demand. The United States Natural Gas Fund (NYSEARCA:UNG) has seen inflows of more than $4.5 billion, growing so significantly that regulators have stepped in to analyze the fund's impact on the market price of natural gas.
The Jefferies Natural Gas Equity ETF will compete most closely with the First Trust ISE Revere Natural Gas Index Fund (NYSEARCA:FCG), an ETF that has also seen significant cash inflows in 2009.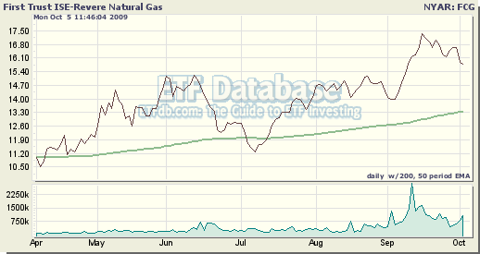 The second ETF from Jefferies is the Energy Wildcatters ETF, a fund that will track the performance of listed U.S. and Canadian small cap and mid cap companies engaged in the exploration and production of natural gas.
To be eligible for inclusion, companies must have a market cap between $200 million and $2 billion, and derive at least 75% of annual revenues from exploration and production of natural gas. "Wildcatter" is a nickname given to people who drill wells in areas not known to be oil fields in hopes of striking "black gold."
No expense ratios were included in the filing.
View the prospectus here.
Disclosure: No positions at time of writing.