Microsoft (NASDAQ:MSFT) Windows 8 for phones is a lot better than I imagined. I bought a Huawei Windows 8 phone from Wind Mobile to test it out. Without any plan and unlocked the phone cost $249. It is a delightful phone with a light but comfortable feel and a clear screen.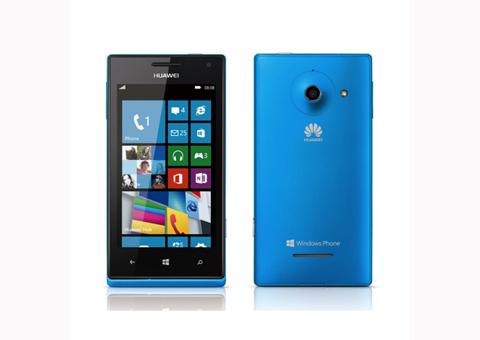 The first thing I noticed about the Windows phone was its integration into Skydrive. As soon as I logged on, all of my documents and photos were present. The live tiles were easy to arrange and I arranged them to the same look and feel as my Windows 8 ultra book (Acer S7 391) which itself is a delight. I logged on to Xbox Music with my Xbox music pass and immediately had access to all of the music I love streaming to my phone just as it does to my PC, no extra steps needed.
I went to Bing Finance and entered my favourite stocks and the Live Tiles keep me up-to-date on market prices and news just as they do on my PC. Again, no fuss and no bother.
This is a lot of phone for $249. I entered my email accounts and found the interface simple and elegant with a familiarity that only comes from the clean integrated design of Windows 8. Spreadsheets, Word documents and PowerPoint slides all present cleanly and well on the device. The Windows store is full of interesting applications and I found everything I could want readily available. My 14-year-old-daughter had spent two weeks in Fiji with a group of teens doing community service work, and there were about 1,000 photos from her trip. I found it quite amazing to have them at hand without any work and to use the phone to show some of them to my friends when they asked about her trip.
The Huawei phone is by no means top of the line and not intended to be. It is a bit slower than I would like and I would enjoy a somewhat larger screen. Typing on any virtual keyboard is a challenge for me and I thought the Huawei would be a problem since the keys are quite close together, but the predictive typing software is very good and while I made errors I did so less often than I expected.
A real benefit of a Windows phone is how closely it parallels using a Windows 8 PC or tablet. You can be critical of Windows for making such a radical change from Windows 7 but you can't criticize Microsoft for not being consistent across platforms, at least not from what I see.
Windows phone market share was a mere 3% of the world market at the end of 2012 according to IDC, while Android had 70% and iOS 21%.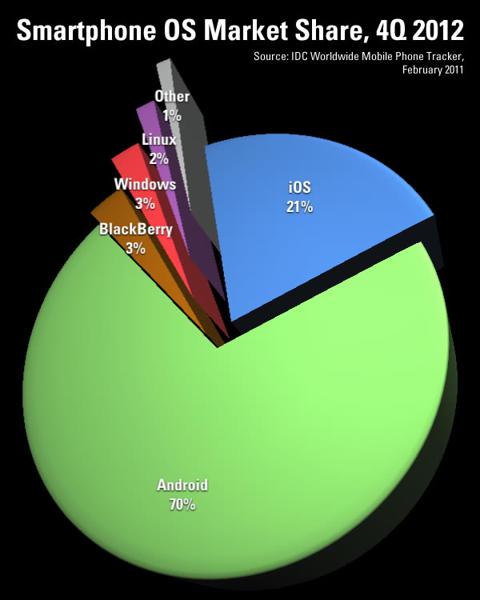 According to IDC, Windows phone sales have been up 77% in the first half of 2013 bringing Windows phone market share to almost 4%. iOS by contrast has slipped to 13% while Android continues to build share reaching 79% in the same period.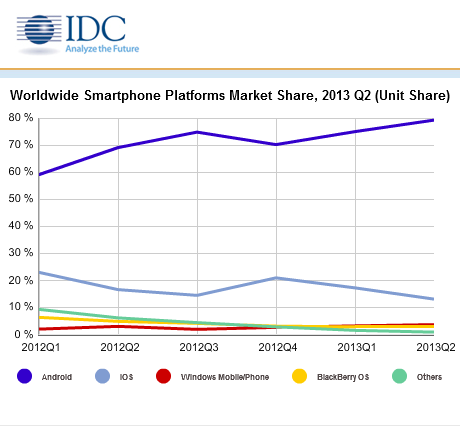 Microsoft has a sound strategy for its Windows 8 phones, building its base by taking many users from feature phone to smartphone at the lower end of the market rather than meeting Apple (NASDAQ:AAPL) and Android phones head on at the high end. As a result, it is steadily gaining market share albeit from a small base. Recent reports suggest that Samsung is planning a new medium range phone based on Windows 8 to be released later this year perhaps.
Windows phones may not be taking the market in the United States by storm, but they certainly are doing well in Latin America. The latest reports indicate they are already ahead of iOS in Brazil, Mexico and Argentina and has a full 25% market share in Colombia.
Market share should continue to grow as a wider range of Windows phone devices find their way into the market. The combination of lower priced Windows phones such as the $249 Huawei phone I just purchased and fully featured phones such as the one that appears imminent from Samsung will complement the already strong performance of the Nokia Lumia line which has been making strides.
Every 1 percentage point of world market share represents 10 million phones and assuming $35 Microsoft content per phone (including not only the OS but also the sales of Xbox music, applications, etc. from the Microsoft applications store) amounts to $350 million additional income for Microsoft. With only a 3% to 4% market share today Windows phone may be a rounding error for Microsoft, but if you believe it will continue growing at high double digit rates (as it has been), it will not be long before the Windows phone contribution to Microsoft earnings makes its way into the billions.
In summary, my road test of the Huawei Windows phone was a success. I will wait to see what Samsung comes up with and look at the very good line of Nokia (NYSE:NOK) Lumias later this year. My next phone will be a Windows phone.
I am long Microsoft.
Disclosure: I am long MSFT. I wrote this article myself, and it expresses my own opinions. I am not receiving compensation for it (other than from Seeking Alpha). I have no business relationship with any company whose stock is mentioned in this article.