Overview
Shares of tech giant Microsoft (NASDAQ:MSFT) soared 6% in regular trading following the news that CEO Steve Ballmer will retire in 12 months. Mr. Ballmer is close friends with Bill Gates and is credited with building up the PC business, although he has also been branded as the cause of Microsoft missing the mobile and cloud computing themes that have proved profitable in recent time.
Shares of the company traded up nearly 8% pre-market as a sign of investor applause for the CEO's coming departure. Ballmer's actions have led to losses in the company such as the $900 million dollar Surface RT write-down and the billions the company lost online and with it's search engine Bing. Moreover, Microsoft saw a 20% drop in personal computer demand in the second quarter of this year. Microsoft's gaming business and enterprise segment are strong, although this will not propel the company to the forefront of the tech world with it's inability to compete successfully in other areas such as search and the mobile market.
While being at the forefront of tech after putting a computer in every home, the leadership of Steve Ballmer has led to the loss of the tech giant's leadership in the industry. Giving up market share to competitors, most notably Apple (NASDAQ:AAPL). This is not to denounce the engineered beauty of Apple's products, although such a big erosion of Microsoft's leadership in the tech market while the company has been managed by Ballmer is not something to rejoice about. The CEO retiring is definitely something shareholders can rejoice about looking forward.
Other than losses in the company and a lack of leadership that has brought on an erosion in the company's market share in the tech world, investors likely have their eye on a different area; the future. With new leadership comes new ideas and the initiative to tackle innovation. A new CEO can offer the company growth in areas that CEO Steve Ballmer has been otherwise unsuccessful such as the mobile market, the tablet market, and cloud computing. Success from a new CEO in Microsoft can further lead to gains in it's counterparts such as Dell (NASDAQ:DELL) and Hewlett-Packard (NYSE:HPQ).
Invest Or Get Out?
Investors in Microsoft may not have much to gain from a new CEO though. Their failures in areas such as search, mobile and cloud computing have led to gains and increases in market share by competitors. These gains will give Microsoft a very hard time competing in these areas since they are very, very late to the party.
Bing has not only cost the company a ton of money, but it is still no match for Google (NASDAQ:GOOG). A new CEO will not be able to combat Google's superior search service as the giant is already much further ahead, has it's roots and customer base and is a superior service. Moreover, Microsoft Office although one of the company's best products has made the move to cloud with Microsoft Office 365. This program's prestige is being thwarted by the likes of Google Docs, a free service that allows users to easily work simultaneously on documents of many kinds.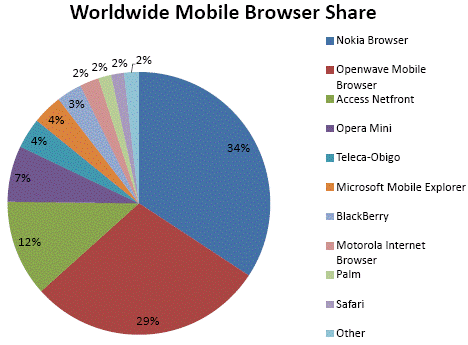 On the mobile side, Microsoft is even later to the party. Apple has created a dominant brand that has permeated the tech world. Moreover, it's ecosystem of products that work with each other create another sales factor that Microsoft does not have. Referencing FaceTime and iCloud for instance, Microsoft will have a tough time as we have seen in recent months gaining market share from Apple and Google's spectacular mobile sales. Microsoft's only FaceTime comparison is Skype, something that is not well known or highly used compared to FaceTime.
Surprisingly. Microsoft's tablets generally have better specifications than the iPad. Although this proves an even more worrisome problem for Microsoft. That the company does not have to upgrade the hardware on their tablets, but take on the even bigger challenge that is taking on Apple as a brand. This is because the Apple brand is so popular that consumers are not comparing specifications, they just want the newest iProduct. A very troubling thought for Microsoft indeed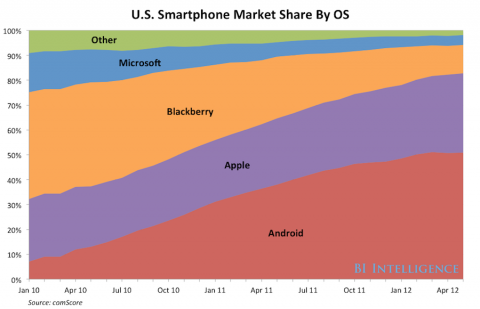 The worst part about all of this is the twelve months that Microsoft's competitors can further their market share over the next twelve months, as we have seen Steve Ballmer is not going to make any major advancements in the meantime. When a successor is decided upon, they are going to have a big job to fill, steering the company to safer seas.
Acquisitions:
Microsoft's new CEO may look to acquire companies to help propel the company to gain market share. They may look to acquire Pandora (NYSE:P) to compete with iTunes and Spotify. Another idea is to take a large stake in Twitter before an IPO to compete with Facebook (NASDAQ:FB) and Google plus. Examples of growth would be to include Skype features in the Twitter application to compete with FaceTime. Since most mobile users already have Twitter installed they would not have to download a new application. To specifically compete with Apple users who utilize FaceTime, Microsoft can partner or buy Twitter and include Skype directly in the Twitter application. This example would lead Microsoft to further gains through competition with FaceTime and Google plus, while only adding to a popular preexisting application. This relieves the burden of having to market a sole application, Skype, to mobile users.
Lets See What Happens
Instead of debating whether or not to invest in Microsoft due to Steve Ballmer's departure, investors should wait to see who is going to take over the throne and if they will be able to successfully combat Microsoft's competitors better than Ballmer. Faced with market share set backs and highly innovative competitors, it will be a tough job for any new CEO of Microsoft. Instead of Microsoft, investors can take part in a more profitable discussion deciding whether to invest in Apple or Google.
Disclosure: I have no positions in any stocks mentioned, and no plans to initiate any positions within the next 72 hours. I wrote this article myself, and it expresses my own opinions. I am not receiving compensation for it (other than from Seeking Alpha). I have no business relationship with any company whose stock is mentioned in this article.