Currency plays a big role in multinational companies earnings. The market right now is focusing on the weakening dollar. The plunging dollar has certainly been benefiting companies that are being paid in stronger currencies. Little attention has been paid to foreign companies that will gain profoundly over favorable forex. One of those companies is America Movil (NYSE:AMX), the giant South American telco titan with 194 million subscribers. Its positioned over most of Central and South America (and also includes the U.S. with Tracfone). Over the last six months, I predicted that the Brazilian real would strengthen over the Mexican peso. I also speculated that the peso would best the U.S. dollar. I felt the big beneficiary of those forex moves would be AMX.
Those forex predictions have come to pass.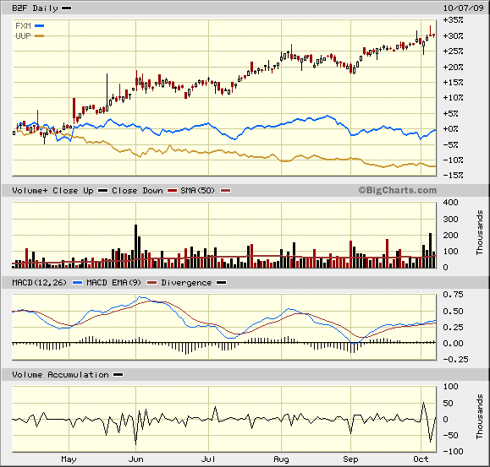 It's time now for AMX to reap its reward for being in the right markets. AMX does a huge business in Brazil. Brazil represents AMX's largest market after Mexico. The remarkable outperformance of the real means that AMX will experience a flood of pesos solely on currency exchange. Last quarter, AMX benefited from favorable forex; next quarter will be even greater. Moreover, AMX's Brazilian arm has experienced huge growth this quarter. Last quarter, AMX gained 3.7 million subscribers of which 899,000 were from Brazil. So far, Brazil alone for the month of August had 818,000. July's added subscribers also look good. Brazilian growth for the quarter will far exceed last quarter's numbers.

Columbia is AMX's next biggest market after Brazil and Mexico. The Columbian peso also firmed against the Mexican peso, something which should deliver more upside to AMX's earnings.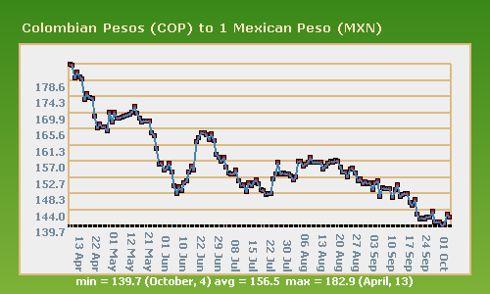 Further the weak dollar helps AMX in two ways. First, ADRs become move valuable. Second, much of AMX's debt is in U.S. dollars. I suspect that AMX was able to pay down that debt much more easily. In addition, AMX's debt has gotten smaller simply because of a weakening dollar. They have already paid down almost $2 billion of debt over the last 6 months. Expect their $8.7 billion debt to go much lower.

AMX's had growth in new subscriptions. The balance sheet keeps getting better. Forex has been unbelievably favorable. AMX should have a spectacular quarter.