The world's largest ETF issuer has some grand plans to continue the spread of the ETF structure around the globe. San Francisco-based iShares plans to launch the first ETFs in Chile later this year, as well as add funds that track specific Brazilian industries as demand for exchange-traded products continues to grow around the globe.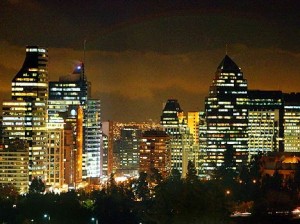 Daniel Gamba, Barclays Global Investors' executive director for Latin America, recently told Bloomberg that high expectations for emerging markets are driving demand for more targeted funds. "Emerging markets are going to keep outperforming the developed world in the next two years, mainly in industries where investors haven't paid much attention like small caps or real estate," Gamba said. "The money is going to flow into that region and into sectors like infrastructure because that's where emerging markets have a common deficiency."
iShares may also offer ETFs tracking Argentine and Colombian stocks in New York next year. Global X currently offers the Global X/InterBolsa FTSE Colombia 20 ETF (NYSEARCA:GXG), while exchange-traded exposure to Argentina has not yet been available to U.S. investors. Earlier this year, iShares became the first to offer exposure to Peruvian equities with the introduction of the MSCI All Peru Capped Index Fund (NYSEARCA:EPU).
Disclosure: No positions at time of writing.