As governments around the world place a renewed emphasis on eco-friendly business practices, one ETF firm is rolling out a line of products targeting firms with positive environmental and social factors. Portsmouth, New Hampshire-based Pax World Management has filed for approval on three "sustainability ETFs" based on indexes that determine holdings based on "ESG criteria" – environmental, social, and governance factors. The proposed ETFs include: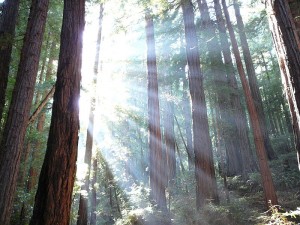 ESG Shares FTSE KLD North America Sustainability Index Fund: Invests in U.S. and Canadian companies with the highest ESG factors. Market capitalizations of companies included in this index range from about $160 million to $155 billion.
ESG Shares FTSE KLD Europe Asia Pacific Sustainability Index Fund: Invests in the companies with the highest ESG scores from 23 developed market countries in Europe and the Asia Pacific region, including Japan, Hong Kong, France, and Germany.
ESG Shares FTSE Environmental Technologies (ET50) Index Fund: Tracks an index composed of the 50 largest global companies with a core business in environmental technology, including alternative energy, water treatment, pollution control, and waste management companies.
The North America fund would have an expense ratio of 0.50%, while fees for the other two ETFs would be 0.55%.
Socially-responsible ETFs aren't new to the U.S. industry, with several funds offering exposure to firms with positive ESG factrors. The iShares KLD Select Social Index Fund (NYSEARCA:KLD) and iShares KLD 400 Social Index Fund (NYSEARCA:DSI) both invest in socially responsible companies, including big weights to Microsoft, Johnson & Johnson, IBM, and Proctor & Gamble. In aggregate, these two ETFs have about $200 million in assets
There are also several alternative energy ETFs available, including diversified funds such as the PowerShares WilderHill Clean Energy Portfolio (NYSEARCA:PBW) and more targeted ETFs like Claymore's TAN and First Trust's FAN.
See the filing here.
Disclosure: No positions at time of writing.