So far, 2009 has been a great year for bonds and an even better year for stocks. However, the long-term numbers are quite different. For the past 20 years, bonds have done better than stocks on average.
This chart from Steve Leuthold illustrates this fact and also points to an interesting historical comparison. First, let's check out the chart: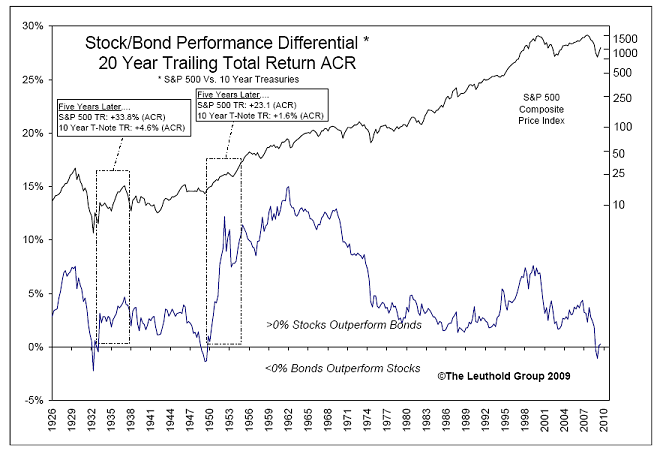 Source: Leuthold Group
The top line (black) is the S&P 500 and the lower line (blue) shows time periods when stocks are outperforming bonds (above the 0% line) or underperforming bonds (below the 0% line).
Right now is a very rare time period in which bonds have outperformed stocks on average for 20 years. As you can see from the chart, stocks have generally done very well after one of these periods in which stocks struggled.