Recently, there have been several developments around Nokia (NYSE:NOK) as the company is fighting hard to stay relevant. It looks like Nokia is doing a lot better than how BlackBerry's (BBRY) turnaround efforts are working out for the company.
Windows Phone Gains Market Share
Last week, IDC announced that the Windows Phone (NASDAQ:MSFT) became the second largest operating system in many Latin American countries, passing iOS (NASDAQ:AAPL) in volume. Apparently, Windows Phone is behind Android but in front of iOS in Mexico, Peru and Colombia and it now enjoys a double-digit market share for the first time in years. Last year, the operating system was in fourth place, far behind iOS and BlackBerry. In countries like Chile, Brazil and Argentina, Windows Phone passed BlackBerry but it is still behind iOS in terms of volume. In these countries, Nokia phones account for about 85% of the Windows Phone volume, which is impressive for Nokia. The company always enjoyed a strong brand name outside of the U.S. and things are looking up in the long term.
In the Indian smartphone market, Nokia claims a market share of 5% and comes behind Samsung, Micromax (a local company) and Karbonn (another local company). Indian smartphone market is a rapidly growing market and Nokia's recently launched Lumia 520 can help it gain a lot of volume in the country. In the UK, Windows Phone's market share jumped from 4.5% to 8.6% between last summer and this summer, while BlackBerry's market share fell from 10.6% to 4.1%. Surprisingly, Android also lost market share but the drop was as little as 1%.
Because Nokia singlehandedly accounts for all visible growth or the Windows Phone, I expect other phone producers to stop making Windows Phone devices and leave Nokia alone in this operating system.
What About the Feature Phones?
Non-smartphones still account for most of Nokia's volume even though the company has been losing market share to Indian, Korean and Chinese companies in this field. The Asha phones were initially successful; however, these phones also lost their heat in the last couple of quarters. Nokia recently launched a new phone (Nokia 515) which represents a crossover between a smartphone and a feature phone. The phone enjoys some benefits of a smartphone and some benefits of feature phones. For example, the phone's battery life is 38-days which is much, much better than the battery of an average smartphone which may or may not last a full day. The phone uses an operating system from 1990s and it comes with a 5-megapixel camera. The phone's price is comparable to Nokia's cheapest smartphone Lumia 520.
I don't expect many people to buy this phone as their primary phone because those who can afford this phone can also afford a Lumia 520, which comes with much more functionality. On the other hand, this can be a nice backup phone for many smartphone users just in case their smartphone stops functioning or runs out of battery.
Nokia Solutions Networks Adds New Contracts
Last week, Nokia Solutions Networks added two important contracts to its portfolio. Mobile Telesystems, which is a major telecommunication company that operates in and around Russia awarded NSN with a contract for the upgrading of its systems in Ukraine and Turkmenistan. Mobile Telesystems has around 100 million members in several countries so its user base is pretty big. After this new addition, NSN's Flexi Multiradio Base Station is being used by 230 carriers around the world and the company supplies LTE services to 60 carriers, which represents 45% of all carriers that provide LTE.
The Mapping Business Presents New Opportunities
On Friday, Nokia announced a new initiative for its mapping business "HERE". The company's new platform is called HERE Auto and it is expected to maximize "connectiveness" in cars. Nokia already provides mapping services for many car manufacturers such as Ford (NYSE:F), and HERE Auto will take this one step further. The cloud based platform was revealed this Friday by Nokia's management. The product performs like a tablet that's installed in a car. It allows for the driver to take advantage of many of Nokia's existing and future apps. The users will be able to save certain addresses and favorite locations on their computer or smartphones and get access to those locations in their car through cloud. The eventual goal is to reach self-driving car after series of improvements. Nokia's mapping business hasn't been very profitable but it is working on some exciting projects and it will be interesting to see where these projects take the company. Unfortunately, Nokia doesn't disclose much information in terms of the business model of its mapping segment.
National Geographic Uses Lumia 1020
Last week, an award winning photographer of National Geographic, Stephen Alvarez left his professional camera at home and decided to take some photos using Lumia 1020 to be published at the magazine. At first, the project was an experiment, but Mr. Alvarez was very impressed with the performance of the phone. Below are some quotes from Mr. Alvarez:
"The Nokia Lumia 1020 performed like a DSLR under every condition-from low light to moving airplanes."

"What the Nokia Lumia 1020 does astounds me - these results, from a smartphone, are stunning. I have used a lot off camera phones so when I set out on this assignment I had my doubts, my doubts are gone - nothing else compares."

"Since the Nokia Lumia 1020 is so small and light I can actually compose shots from some pretty crazy positions. I find myself being much more creative with this little phone than I might be with my DSLR."

"It's amazing to me as a professional photographer that I can come to a vast landscape, like the American West, and only carry my phone."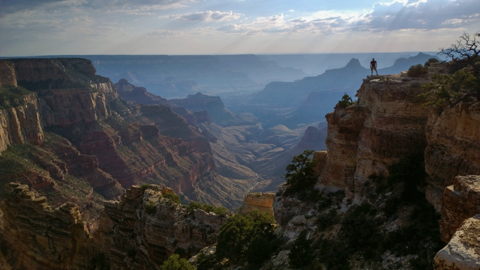 I'm sure that when the 5 million subscribers of National Geographic hear about the experience of Mr. Alvarez, many of them will be tempted to get their hands on this phone. This is the kind of marketing Nokia couldn't accomplish if it spent millions of dollars.
Stephen Elop to Become Microsoft's New CEO?
There have been rumors about how Nokia's boss Stephen Elop would take the helm at Microsoft after Steve Ballmer leaves the company. Given the fact that Stephen Elop is a former Microsoft executive, these rumors have at least some substance but we will have to wait and see what happens. Mr. Elop has a history of jumping ships frequently, but he might also want to run both companies at the same time, which would mean an acquisition of Nokia by Microsoft. Remember, these are just rumors and we will just have to wait and see. It's an interesting thought to mention though.
Conclusion
Several exciting things are going on for Nokia and the company's growth continues. The next two quarters will be very important for the company as the holiday season accounts for much of the phone buying activity in the western world. I am also curious to find out how Microsoft's CEO search will be affecting Nokia. For the time being, Nokia's turnaround is going fine.
Disclosure: I am long MSFT, AAPL, F, BBRY, NOK. I wrote this article myself, and it expresses my own opinions. I am not receiving compensation for it (other than from Seeking Alpha). I have no business relationship with any company whose stock is mentioned in this article.