August was a tough month for the portfolio as overall market weakness and Q2 earnings disappointments from Westport Innovations (NASDAQ:WPRT) and Exxon Mobil (NYSE:XOM) were a drag on performance. Despite the down market, portfolio components ConocoPhillips (NYSE:COP) and Cummins Inc. (NYSE:CMI) posted gains for August. The year-to-date performance of the portfolio's stocks is summarized below: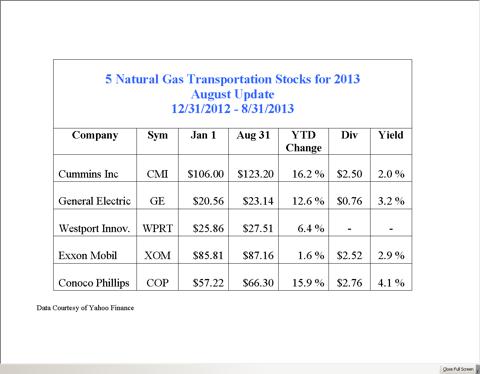 YTD Performance
Assuming equal weight investments, the portfolio's YTD return is +10.5%. In comparison, the S&P 500 is up 12.2%.
The total return of the portfolio, including dividends, is +12.0% YTD. There were no dividends paid in August. For the month, the S&P 500 was down 4% while the natural gas portfolio was down 5.9%.
Portfolio Changes: Exxon Mobil Out, Chart Industries In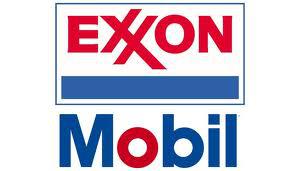 On August 1, XOM posted Q2 earnings that were significantly below expectations. Earnings were down 57% from the prior year quarter. Excluding a $7.5 billion net gain related to divestment and tax-related items in the prior year quarter, earnings were still down 19%.
While natural gas price realizations were higher year-over-year for the largest domestic natural gas producer, it is time to acknowledge natural gas prices are not bouncing back as quickly as I had predicted. Large shut-in capacity due to a combination of low prices and lack of pipeline and gas processing infrastructure have kept supplies buoyant in the face of a large reduction in the dry gas drilling rig count. In addition, associated natural gas production as a by-product of liquids drilling continues to boost supplies.
Exxon is also suffering from what is an apparent lack of leadership at the top. After the earnings report, 5 years now of essentially no stock price appreciation, and the lowest dividend in its peer group, your correspondent wrote Exxon Mobil: Time To Break It Up & Slim It Down wherein the case was made to replace Exxon CEO Rex Tillerson.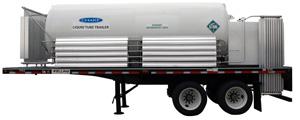 So I acknowledge the mistake of having Exxon Mobil in the portfolio and will replace XOM with Chart Industries (NASDAQ:GTLS) starting now. Chart Industries has a thriving mobile LNG delivery business in China that is set to take off in the US in 2014. You can read more about Chart Industries here. Chart will add more volatility to the portfolio as it pays no dividend and has a high P/E ratio based on its tremendous growth prospects.
Newsworthy Company Updates For August
Through July, Westport led the portfolio with a YTD gain of 26.7%. That all came to an end when disappointing Q2 results caused a sharp sell-off in the shares. The company lost $0.61 in the quarter compared to a loss of $0.11 in the prior year quarter on record quarterly revenue. Cummins Westport ("CMI") shipped over 2,700 engines (+38%) in Q2. International markets continue to show phenomenal growth with Weichai Westport ("WWI") shipping 12,500 engines in the quarter with revenue up 144% so far this year. Westport's outlook for breakeven on an EBITDA basis for its business units by the end of 2014, and for Westport overall by 2015, has not changed. Still, the stock was down more than $5 for the month. We are going to stick with WPRT on the strength of its market position in natural gas engines and its very strong growth prospects going forward, especially in China.

ConocoPhillips, a top-10 domestic natural gas producer, performed very well on the back of its excellent Q2 earnings report. The company beat consensus net income estimates by $0.12/share and increased its full year production guidance. As a result, the stock was up 2.2% in the month despite a down market. Conoco also announced two more asset sales in August: a $720 million sale to Exxon of its Clyden oil sands property and the divestment of its Trinidad and Tobago assets for $600 million. COP is now the #2 YTD performer in the portfolio slightly behind Cummins Inc.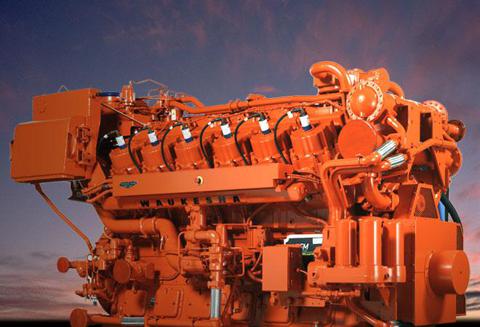 General Electric (NYSE:GE) received a key EPA "mobile certification" for its Waukesha natural gas-fueled engines. GE also announced a contract to supply Bangladesh with two 6F natural gas turbines which will provide 200 MW of electricity to the nation.
Cummins announced it will reopen its historic Columbus Engine Plant to build the new 5.0L V8 Turbo Diesel for Nissan's next generation Titan pickup truck. Cummins also announced the production of its 1.5 millionth engine at its Jamestown Engine Plant in Jamestown, New York. The Heavy-Duty Engine Plant in Jamestown is in full production with the new high-performance Cummins Westport ISX12 G Heavy-Duty natural gas engine.
Notable Natural Gas Transportation News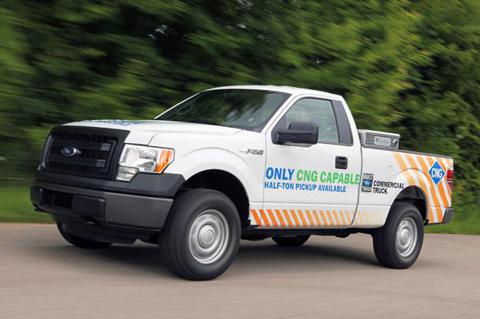 Westport added the popular Ford (NYSE:F) F-150 to its natural gas product offerings.
Clean Energy Fuels (NASDAQ:CLNE) announced a contract to supply 416 CNG compressors to China Gas for the construction of 310 CNG public access stations in China. Unlike the US, Andrew Littlefair, CEO of Clean Energy Fuels says:
China has grasped the potential of natural gas as an alternative to gasoline and diesel fuel and is aggressively building the necessary infrastructure to realize this potential.
Note the 310 public access stations are CNG, not LNG. This means ordinary Chinese citizens will be able to refuel their cars and trucks with natural gas. China clearly "gets it". The question is, despite domestic natural gas price more than 3x cheaper than China, when will the US "get it"?
Summary & Conclusions
August was a tough time for the equity markets due to the drumbeat of war in Syria and the prospect for higher interest rates based on the Federal Reserve tapering its program of quantitative easing. The natural gas portfolio was not immune to these issues, and even underperformed the broader market due to weakness in two of its components: Exxon and Westport. As a result, I acknowledge the mistake of having Exxon in the portfolio and swapped it for fast growing Chart Industries. As can be seen by the natural gas engine shipments reported by Cummins and Westport, the growth in natural gas transportation continues to be very strong. Sadly, China is adopting natural gas transportation at a far quicker pace than is the US despite domestic natural gas prices more than 3x cheaper. However, this was anticipated and portfolio components Cummins and Westport both have significant operations in China. The future is bright for natural gas transportation and for this portfolio.
Disclosure: I am long COP, XOM. I wrote this article myself, and it expresses my own opinions. I am not receiving compensation for it (other than from Seeking Alpha). I have no business relationship with any company whose stock is mentioned in this article.
Additional disclosure: I am an engineer, not a CFA. The information and data presented in this article was obtained from company documents and/or sources believed to be reliable, but has not been independently verified. Therefore, the author cannot guarantee its accuracy. Please do your own research and contact a qualified investment advisor. I am not responsible for investment decisions you make. Thanks for reading and good luck!