An increase in the CRB index is not so surprising considering the rather steady decline of USD over the last few months. More interestingly though, let us look at how its is performing across a range of commodities. Were you aware that the CRB index had also reached multi-week highs in EUR, CHF, GBP, JPY, and CAD terms?
The US Long Bond (30yr) is telling us that inflation would not appear to be a major problem. We say the commodity markets are saying something completely different!
Review the below charts and come to your own conclusion.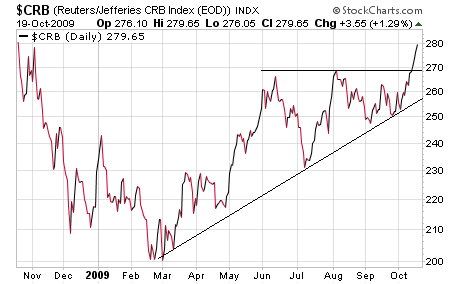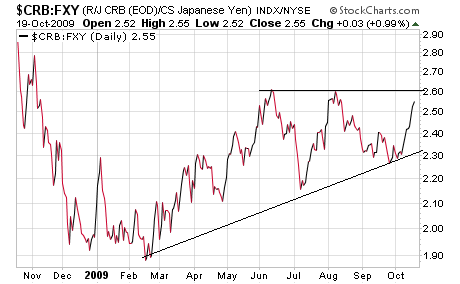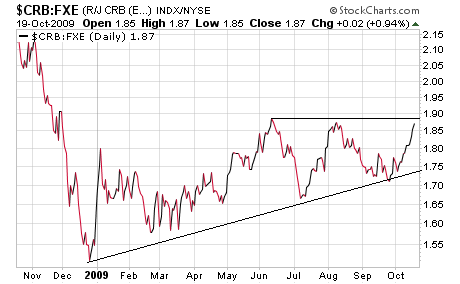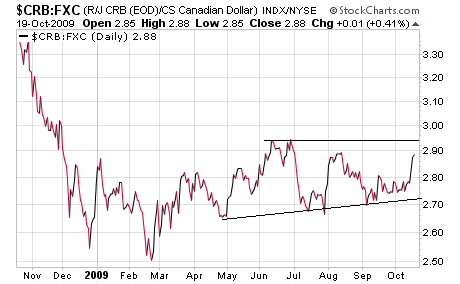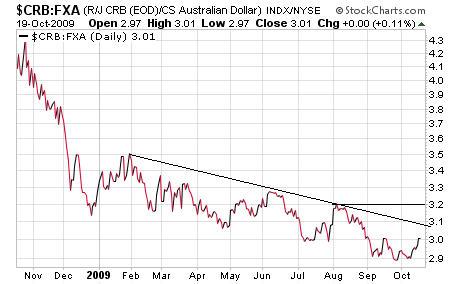 Our take is that the trends in place will continue; commodities will continue to reach higher in non-USD terms. Looking into our crystal ball, we think that this will occur before the years end.
When commodities break higher against the AUD watch out holders of TLT and IEF!
Disclosure: Long DBC, SLV, TBT.