For those who are heavily long the market, I just hope that the momentum going up strengthens tonight. I am not bearish or anything but the market at this point is not something I am gung-ho about. It may go up. That is true, but the glaring question is really, how much do you expect it to go up? What is your downside for that upside you are expecting?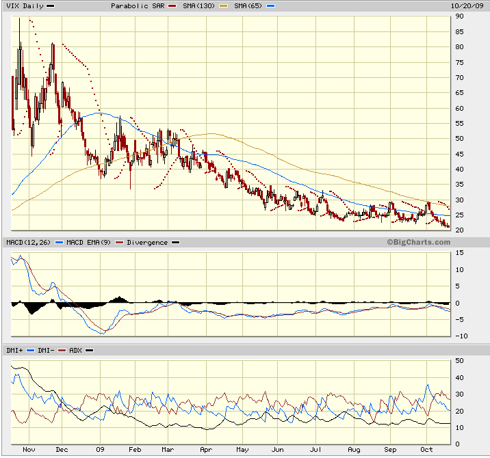 Look at that. The VIX chart above tells us that volatility will be low going forward. My colleague in our investment group tells me that by the looks of the VIX chart, it seems that no one is buying puts. No one is hedging their long positions. The market is starting to get complacent. But beware, stability breeds instability, so they say.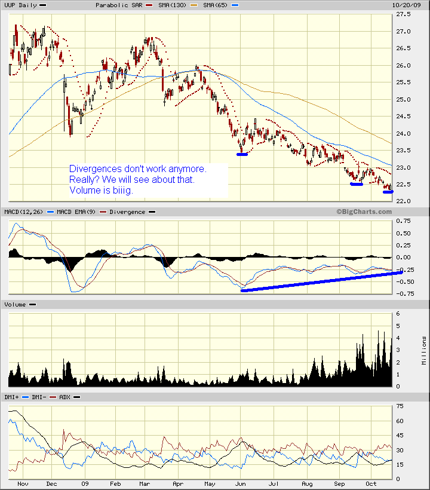 Lowering prices and decreasing selling pressure is the characteristic of your coiling spring. At the same time, volume has picked up the last 4 weeks so that the support for the dollar is being established. Don't forget, the dollar moves opposite the general market. The chart already shows three points of bullish divergence. Could it be that the third time is really the charm?

Disclosure: The author does not have a position in VIX and UUP.