Trading during September 5th was highlighted yet again by bond market rates, with the 10-year Treasury reaching that benchmark technical inflection point of 2.998%, just under the crucial 3% rate that spooks many major market makers.
Investors will do well to bear in mind that equity markets can go up in synchronicity with rising rates. Rising rates from a low relative basis, particularly a sustained low rate environment, is actually viewed as a positive indicator of higher monetary demand, which is generally a result of demand for the underlying goods and services that make up an economy.
Our current worries, though, are not in that atmosphere as a stand-alone backdrop. What is the major market concern? The sheer rapidity, or "trajectory," of the interest rates' rise is the volcanic shift that roils the markets, and it is being felt (and unappreciated) on a global scale.
This write-up serves only as a supplement to my much more extensive scenarios and various asset allocation strategy and tactics, as well as the larger number of specific plays. I urge readers to review those first two articles in this continuing series that will deal with this and other macro environments in context. Of course all markets are dynamic, and investors must bear that in mind as we continue to side slip and address these issues, and hopefully prosper despite its wake in the financial markets.
These are the aforementioned articles in this series:
Pairs Trades to Protect Investors from Interest Rate-Sensitive Sectors and Cushion Portfolio Risk; August 14, 2013
More Alternative Asset Allocation Strategies to Protect Against the Looming Taper Syndrome; August 21, 2013.
They are designed to reallocate or shift assets in the investor's portfolio to reduce interest rate risks and the loss of capital that comes along with a rapid, and/or sustained reduction of monetary accommodation, which is the proper definition of "tapering."
The absolute ballast that the U.S. Federal Reserve has poured into the bond and mortgage markets is the Federal Reserve Chairman Ben Bernanke's planned economic stimulus policy. It was designed with the intent on restoring liquidity to the entire American financial system, but the amount of the current $85B a month, and the length of all the three QEs, and additional programs have had both positive and negative effects worldwide.
For example, right now, much of the market downturn in many of the emerging markets is but one indirect and unintended consequence of the anticipation of unwinding this long and massive liquidity program. This is a classic example of "the law of unintended consequences." We are on the verge of possibly seeing many other such repercussions that may be long and severely destructive in the implementation of this unwind policy. Prudent investors have already begun, or need to begin, to position financial assets to weather a potential financial tsunami.
Of course, the results are not known, not by me, nor any economist or money manager of any stripe or designation, including those vastly more visionary, skilled, and adept than I could probably ever dream to be. We'll all just have to watch and wait it out, to see theory get put into practice. In the meantime, most, if not all of us, have been through one or more financial crises. We've had several since 2000, depending on the markets we are referring to, and how each individual was positioned during those periods. Virtually no one escaped the 2008 crises, though, and many around the world are still trying to repair the damage done from that chain of events. Some are permanently damaged.
Normally, the thrust of these articles is themed on tapering and its relation to the interest rate changes and their macro ramifications. The first two explain the position, the strategy, and the tactics designed to avoid or reallocate from the sectors that have high dividends and high yields. These are exactly the class of equities that take body blows when interest rates rise, so you may have bought these issues for a 4-5% yield, but stand to lose 10-25% or more with a rising rate trend.
This article serves merely to provide additional equity choices provided in the first two articles. Those two also covered all financial assets, not just stocks as this piece does. I'll revisit broader themes as the actual tapering starts, and throughout its process.
Most of my recommendations are also aimed at offering alternate choices to income-oriented investors, whether savers, bond holders, or through high-yielding stock issues, or any combination thereof.
I'll make an exception with Vodafone (NASDAQ:VOD) due to the structure of the deal made with Verizon (NYSE:VZ) to sell its remaining 45% interest in Verizon Wireless. VOD is giving back so much of the total proceeds to shareholders in both cash (both increased dividends and a special dividend) and VZ stock that it will be a great short-term windfall profit to even investors who don't yet own any Vodafone shares. For more details please read my article, "Vodafone-A Clear Signal Now, and Dialing Up a Connection for Stronger Long Term Profits-Sep 02,2013."
NTT Docomo Inc. (NYSE:DCM) and Deutsche Telecom, and other non-USA data-communications service providers in nations with strengthening economic trends will also be at the start of some positive sales and macro-trend in each company's respective country and end-market.
Infrastructure-as manufacturing and construction data show that both are picking up in the U.S. and U.K. and EU, now's the time to look at the engineering and construction companies that specialize in building the highly-technical project specific structures that serve these sectors: ABB LTD. (NYSE:ABB), Fluor Corporation (NYSE:FLR), Jacobs Engineering Group (NYSE:JEC), and Chicago Bridge & Iron Company (NYSE:CBI) are going to have better order books and earnings.
Mobile Mini (NASDAQ:MINI) is also due for its share of the recovery. MINI provides the commercial modular units used for on-site operations HQs at construction projects, as well as storage units of a similar size for tools and equipment, and the trash haulers. These are essentially the railcars to the construction trade, and are almost a commodity trade.
With construction come steelmakers like Nucor Steel (NYSE:NUE), Steel Dynamics (NASDAQ:STLD), and elevator maker Dover (NYSE:DOV), wiring manufacturers like Encore Wire (NASDAQ:WIRE) and Houston Wire and Cable (NASDAQ:HWCC), and commercial and industrial systems like Honeywell (NYSE:HON) for HVAC and security systems. Big data and enterprise suppliers like Cisco Systems (NASDAQ:CSCO) will also enjoy better sales.
Auto sales: U.S. and Japanese automakers are enjoying sales cycles not achieved in years. The majors in either country make compelling considerations, but Japan is actually outselling the Detroit Troika. Look at buying Toyota Motors (NYSE:TM), Honda (NYSE:HMC), and Nissan Motors (OTCPK:NSANY). The public retail car dealerships are also booking record monthly sales as well. Look at Auto Nation (NYSE:AN) and CarMax Group (NYSE:KMX).
With both tourism and consumer discretionary spending trending up, and the strength and demographic improvements in China, both Las Vegas and Macau are good bets. Las Vegas Sands (NYSE:LVS), MGM Grand (NYSE:MGM), and Wynn Resorts (NASDAQ:WYNN) are going to beat the dealer.
The rich are richer, and are getting wealthier still. We'll shop for stocks of companies in the exclusive high luxury retailers and products space. Sotheby's (NYSE:BID), Pernod Ricard (OTCPK:PDRDF), Luxottica Group SpA (NYSE:LUX), and Louis Vuitton Moet-Hennessy (OTCPK:LVMUY), (OTCPK:LVMUY) are some of the most elite and effete ways to stay in the pockets of the "upper crust." I'll add Rolls Royce Group ADR (OTCPK:RYCEY), (OTC:RRCEF) to this list.
The emerging markets have been hit hard on both absolute and relative basis, and this is largely caused by the $USD, and the carry trade, and commodities that are priced in the $USD. The governments have suffered so much as to air their complaints and concerns at the G-20 Summit this week. The U.S. reply, paraphrasing, was basically to state, "don't concern yourselves with the U.S. economic policy, worry about how to improve your own economies." That was the U.S. reply on Thursday. Some nations have taken that to heart, and fast.
On Friday, Sep. 6th, Mexico lowered its interest rates at the central bank, and equities have risen in lockstep dance moves. Take a look at Cemex (NYSE:CX), Homex (NYSE:HXM), and the ETF for the country index leaders, the iShares MSCI Mexico Capped ETF (NYSEARCA:EWW). These may not be the single best investments in the Mexican Bolsa, but the first two are leveraged to Mexico, a generally strong market prior to the U.S. Federal Reserve's plans to decrease monetary accommodation. Mexico's demonstration of exertion of monetary control makes them an early leader to counter-ballast events driven by the USA. Another play on Mexico's own stimulus, as well as the country's increase in prosperity is EZCORP Inc. (NASDAQ:EZPW), a U.S. based pawn operation with a large presence in Mexico. An alternative to EZPW is Cash America International Inc. (NYSE:CSH).
Some stocks are unique in their respective niche businesses. Advertiser Lamar Advertising (NASDAQ:LAMR), will benefit just on the auto-related industry due to strong auto sales, LKQ Corp. (NASDAQ:LKQ), an auto parts supplier and resupplier with a large business selling into accident insurance claims, and for the average 11 y.o. aged autos on the road, and Liquidity Services (NASDAQ:LQDT) (A company I cover on Seeking Alpha), due to poor apparel sales & retailers' excess and costly unsold inventory, and finally, Corning (NYSE:GLW). Corning is a well-diversified business in industrial, communications, and technology sectors, and has a wide state of the art IP and products business lines. The accelerating demand and build out of all things communications, big-data and mobile, particularly the smart phone wars, will boost the Gorilla Glass and fiber businesses.
M&A activity is strong, and the investment banks and underwriters: Goldman Sachs (NYSE:GS), Morgan Stanley (NYSE:MS), JPMorgan (NYSE:JPM), Bank of America (NYSE:BAC), Evercore Partners Inc. (NYSE:EVR), Lazard Ltd. (NYSE:LAZ), Greenhill & Co., Inc. (NYSE:GHL) are the financial plays that capitalize on this theme. Europe is recovering, so consider getting in banks that are still relatively in early recovery mode, with some bad news and liquidity issues and losses likely to resurface in these companies. Banks like Deutsche Bank (NYSE:DB), UBS AG (NYSE:UBS), Credit Suisse Group AG (NYSE:CS), DKT, Commerzbank Ag Beare (OTCPK:CRZBF), and others in Germany catch the main demo and macro trends in the leading European nation.
Tourism: play the rental cars and fleets: Hertz (NYSE:HTZ), Avis Budget Group Inc. (NASDAQ:CAR), with its rental fleet operations diversified internationally, and PHH Corporation (NYSE:PHH). Good long term investments can be made and held in hoteliers like Wyndham Worldwide (NYSE:WYN), and a country-specific play to hide from tapering can be had with Switzerland, for both tax purposes and the Swiss Franc. Look into Pharmaceutical and biotech Goliath Roche Holding (OTCQX:RHHBY), Nestle Sa (OTCPK:NSRGY) and other Swiss giants.
Take advantage of an improving export business globally the easy way-FedEx (NYSE:FDX). The company will be positively levered to recovery in the U.S., Europe, and Japan.
Good Luck to All on Seeking Alpha!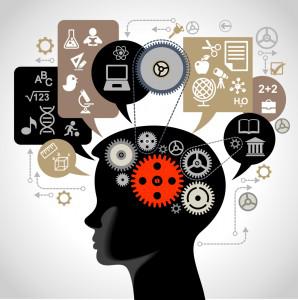 Disclaimer: The opinions in this document are for informational and educational purposes only and should not be construed as a recommendation to buy or sell the stocks mentioned or to solicit transactions or clients. Past performance of the companies discussed may not continue as implied, projected, or assumed. Any investment information contained within these materials are not an intention to advise individuals to invest, sell, promote, market or advertise any company or investment products.
These are the writer's opinions, personal recommendation, are based on individual analysis, and material facts contained within all contained and related content may differ materially, is subject to change, and taken from multiple sources. All investors should do suitable due diligence before making any investment decisions as a result of any facts, information, or opinions in this article. Information in this analysis and report should be used as only a single factor in making their investment decision.
Disclosure: I am long BAC, CX, GLW, LQDT, STLD, VOD. I wrote this article myself, and it expresses my own opinions. I am not receiving compensation for it (other than from Seeking Alpha). I have no business relationship with any company whose stock is mentioned in this article.