When Microsoft's (NASDAQ:MSFT) acquisition of Nokia's (NYSE:NOK) devices and services unit was announced last week, the market's reaction was relatively predictable: Microsoft shares fell 7%, among concerns that the company was once more overpaying for a big acquisition, that will be tough to successfully integrate within the company.
Nokia's shareholders, on the other side, were nicely rewarded, which leads to the some serious thinking.

In a tweet-like style, one might comment: "If abandoning your smartphone strategy makes your stock go up 40%, may be your smartphone strategy was not very good."
We have always been very critical of Nokia's strategic decision to bet the whole farm on Windows phone, with no plan B.
Actually, it sounds like the company's only plan B in place sounded something like: if we go broke, then it's Microsoft's problem to come and rescue us, or they'll also disappear from the market.
As we'll notice in a moment, Nokia recently admitted not having enough resources to fight in a market dominated by two Operating Systems [OS] - Apple's (NASDAQ:AAPL) iOS and Google's (NASDAQ:GOOG) Android.
Microsoft lending money to Nokia
As part of the deal, Microsoft made available to Nokia €1.5 billion ($2 billion) of credit, split into three €500 million tranches due to be paid back in five, six, and seven years. On Friday, Nokia announced its intention to draw down all of this financing and thus Nokia will issue three tranches of senior unsecured convertible bonds to MSFT.
If (when) the sale of the D&S unit is completed, the bonds will be redeemed and the principal amount and accrued interest netted against the sale of the D&S business proceeds.
While Nokia commented that this financing option gave the company additional ability to meet shorter term debt obligations at attractive terms, we believe there's more to it - and we expect next quarter results to show that Nokia reached a decent level of unit sales for its Lumia range at the expense of margins, so effectively bringing the company to the verge of bankruptcy.
The new Nokia - three business units and a trademark
Nokia's new focus will be on three business units:
its NSN networking infrastructure business unit
its HERE location services business;
a new division called 'Advanced Technologies' which also includes its IP/patents portfolio
However, looking at the details of the deal, it appears that there's more than just that (emphasis added, transcript by SA):
Timo Ihamuotila - EVP and CFO

I want to also remind that we are going to continue to own the Nokia brand and that is an asset as well, so Microsoft will have a 10 year license to Nokia brand owned S30 and S40 mobile phones products, but other than that the Nokia brand will be owned by Nokia. Nokia is not allowed to use the brand in the smartphone business before the end of 2015 and is not allowed to license it forward in 30 months from closing for a smartphone business, but other than that the Nokia brand is an asset and we feel it's an asset which we need to think about in the same context of the IPR and licensing.
Let the blame game begin
It's interesting to analyze what the former CEO of Nokia, Elop, and the new interim CEO, Siilasmaa, declared during the press conference that followed the deal announcement.
Mr. Elop seemed to put the blame for the failure of his strategy to a lack of resources:
"We need more combined muscle to truly break through with consumers," Elop said in a press conference in Espoo, Finland, where Nokia has its headquarters.
Mr. Siilasmaa, on the other hand, seems to admit the company's lack of sufficient resources, while also admitting that the company was fighting on the wrong front:
"It's evident Nokia doesn't have the resources to fund the required acceleration across mobile phones and smart devices," [Siilasmaa] said. "Nokia has done great work, however, the industry is becoming a duopoly with the leaders building significant momentum at a scale not seen before."
We may read too much in his words, but we would bet that, if he could, he would probably be making a different decision as to the OS of choice for his company.
It looks like an Android-powered Newkia may become a reality, but unrelated to the company
Living in Europe, it's really sad to see Nokia as a company disappear from the market - there was a time that mobility was, at least here, about the question "what model of Nokia do you have?" rather than "what mobile phone do you use?".
Some former Nokia employees, however, believe that a different outcome was and still might be possible:
Speaking to ZDNet in an interview Thursday, Thomas Zilliacus, executive chairman and founder of Mobile FutureWorks, did not mince his words when asked about his views on Microsoft's US$7.2 billion deal to buy out Nokia's devices and services unit. "The deal reflects the complete failure of the Windows strategy Stephen Elop chose when he was appointed Nokia CEO some two years ago".

"We set up Newkia literally the day Nokia sold its phone business to Microsoft. It was the day Nokia died in Finland, and the new Nokia was born in Newkia. I know Nokia employees who are keen to develop for Android and maybe would like to join us," he said. "I strongly believe Nokia still has the best know-how in terms of mobile phones and we want to get the best people to join us."
Previously, other former Nokia employees had created Jolla, to develop and distribute smartphones using the Sailfish OS, based on Nokia's MeeGo operating system.
Will Nokia be able to make a comeback after selling its D&S division?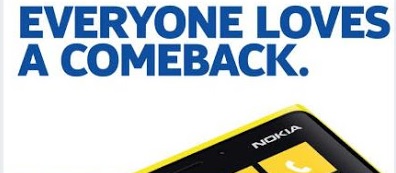 The fact that Nokia is selling its brand (and proprietary OS) for its non-smartphone product range for 10 years, while limiting to the end of 2015 the same rights related to smartphones may indicate the possibility that Nokia management still believes that a comeback in the sector will be possible.
The fact that Nokia is also retaining most of its patent portfolio in mobility, rather than selling it to Microsoft as well, might also add substance to the speculation.
Android, in our opinion, could be the right platform for the comeback, now that the company seems to have understood where the market has headed.
However, we share many concerns already expressed by SA author Andreas Hopf in his commentary about the possibility:
- Key design, product development, marketing, carrier relations and app developer community liaison personnel will have left

- The Nokia brand has been mostly out of consumer's minds for an even longer period

- The commoditisation of smartphones, phablets and tablets will have advanced to a much higher degree

- The Chinese competition, already muscling in Asia and Africa will have become even stronger

- Joining the Android fray - by then six(!) years after it would have been feasible (2010) - will make profitable(!) market penetration insurmountably difficult
What if smartphones become for free?
Guessing where the smartphone sector is heading is extremely difficult. The next disruption might come from companies interested in using hardware as a tool to sell services:
Which technology giant will be the first to offer a free smartphone? Amazon.com Inc. is making a play.

In a previously unreported move, the online retailer and Kindle maker is considering introducing its long-planned smartphone for free to consumers, according to people familiar with Amazon's effort.

There are many unanswered questions about the plan and what strings will be attached for customers. One of them is whether Amazon would require its smartphone owners to pay for services such as Amazon Prime, the company's loyalty program. But the people familiar with the matter said that Amazon wants the device to be free whether or not people sign up for a new wireless plan at the same time. (Wireless carriers typically discount the price of devices if customers sign up for a one- or two-year wireless contract.)
A glimmer of hope for a Nokia smartphone comeback in 2016 - hard to quantify the value for shareholders
As the dust settles and Nokia clarifies its strategy going forward, it is good to know that the company might hold a hidden asset (the Nokia trademark, that may be used again for smartphones starting from 2016), that may be seen, if properly played, as a call option in mobility for its investors.
However, given the risks associated with a successful re-entry in a few years in a very competitive sector whose dynamics change very quickly, we would not assign a great value to it, at least right now.
Disclosure: I have no positions in any stocks mentioned, and no plans to initiate any positions within the next 72 hours. I wrote this article myself, and it expresses my own opinions. I am not receiving compensation for it (other than from Seeking Alpha). I have no business relationship with any company whose stock is mentioned in this article.