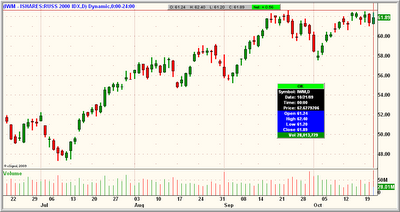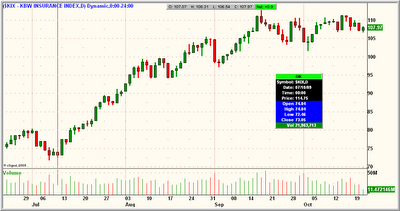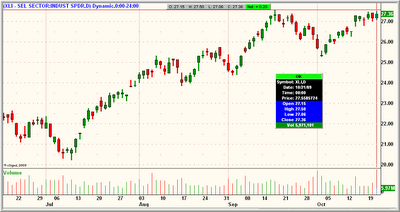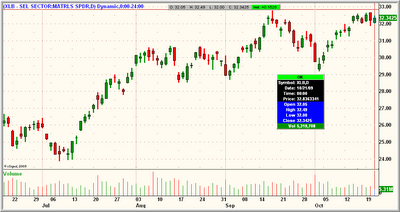 Though the major large cap indexes have made fresh bull highs in October, some stock groups have been languishing and failing to register new highs. Those include the Russell 2000 Index stocks (IWM; top chart); insurance stocks ($KIX; second chart from top); industrial stocks (XLI; second chart from bottom); and raw materials stocks (XLB; bottom chart). We also see some stock group barely registering highs and now struggling to maintain those, including banking stocks ($BKX) and semiconductor issues (NYSEARCA:
SMH
). Midcap shares (NYSEARCA:
MDY
) have also failed to make fresh bull highs in October, as have homebuilder stocks (NYSEARCA:
XHB
).
On September 16th, we saw over 2300 stocks across the NYSE, NASDAQ, and ASE register fresh 65-day highs. That number hit 1470 on October 14th and 1238 on Monday. This suggests a narrowing of participation in the rally, which I currently interpret as part of an extended topping process following from the momentum highs of September. As a rule, the more extended the period of topping, the more significant the subsequent correction. While I don't expect this to end the bull market that began in March, I believe we could see a healthy pullback from recent strength.