For a while there it really looked like "Opposites Attract". Commodities increased in a synchronous manner with US Long Term Treasuries; a relationship rarely seen.
But now, the natural order of things seems to be establishing itself. Let's look at the recent behaviour of CRB versus TLT.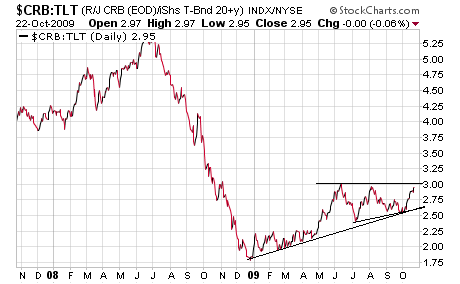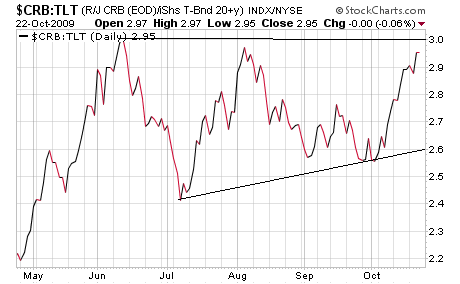 We are reasonably sure that this is the beginning of a long-term bull market in commodities. We will wait and see the performance of the above over the next few weeks but, stretching our neck out a bit, we get the feeling we have just seen the first signs of an inflationary environment.
Interested in how others view this.
Disclosure: Long DJP, GLD, TBT.