Microsoft reported solid earnings earlier today, sending shares more than 7% higher in early trading. Although sales were down more than 14% compared to last year and net profits fell more than 18%, investors were encouraged by strong early results for Windows 7 (which created $1.5 billion in deferred revenue from customers who bought a Windows Upgrade Option and to retailers who bought the new product). Microsoft also announced that the company will restart its share repurchase program, buying back over $1.4 billion this quarter after not buying any back the past two quarters. This comes as good news to Microsoft investors as the computer giant increased its cash reserves to a staggering $36.7 billion.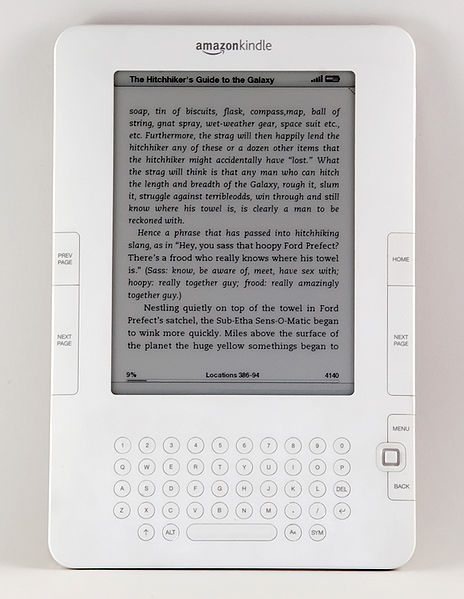 Meanwhile, Amazon.com posted an excellent quarter in which they reported a 69% increase in third quarter profit. This helped push earnings dramatically higher, as analysts were expecting earnings of 33 cents a share and instead received earnings of 45 cents a share from the online retail giant. Amazon also reported strong sales of their Kindle book reader, the company's best selling product. This positive news, as well as a good holiday outlook, sent shares soaring up more than 22% to a new all time high.
This news has pushed several technology ETFs higher, including Merrill Lynch's Internet HOLDR (NYSE:HHH), PowerShares' Nasdaq Internet Portfolio ETF (NASDAQ:PNQI) and First Trust's Dow Jones Internet Index Fund (NYSEARCA:FDN), all of which were up more than 1% in early trading. HHH, which has more than 30% of its holdings in Amazon, was up about 6%.
FDN has a 6.5% holding in Amazon, while PNQI has about 7.5%. The Microsoft-heavy Merrill Lynch Software HOLDR (NYSE:SWH), which has about 20% of its assets in MSFT, was about even in late morning trading.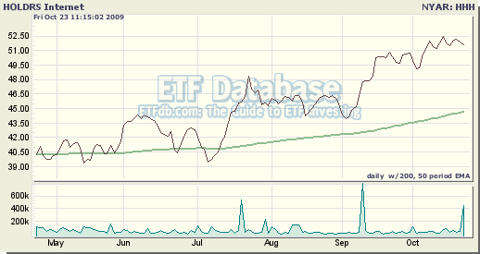 Disclosure: No positions at time of writing.