Edgar Perez is a former McKinsey consultant, who wrote his first book on High Speed trading a few years ago when the concept was not clearly known and the trading margins using high speed technology were high. At that time, he wrote the book based on interviews with decision makers, employees and people from the trading community, and that book read like a compilation of interviews.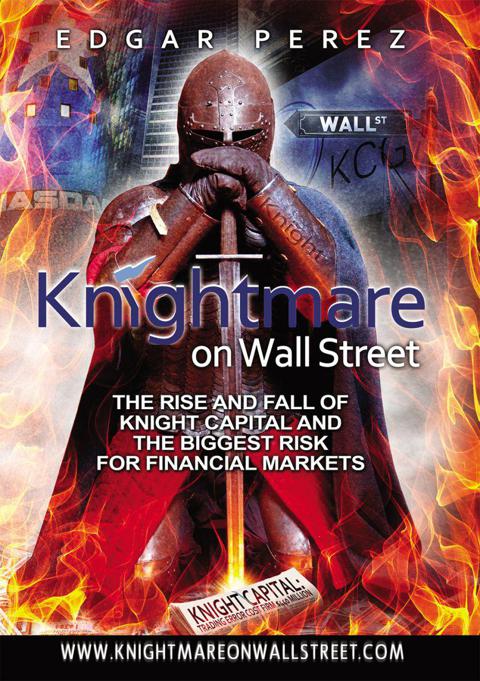 His second book "Knightmare on Wall Street, The Rise and Fall of Knight Capital and the Biggest Risk for Financial Markets", is also based on insights from discussions and interviews, but it is written like a detective thriller. The book reads fast and easy and is based on the real-life fast paced story describing a $461 million trading error at Knight Capital. This August 1, 2012, incident, widely featured in the business and financial press, was distressing for shareholders who lost nearly 70% of their holdings.
The plot revolves around the story of one large financial firm, Knight Capital Group. The author gives the details of firm's operations and depicts the efforts and ambitions driving the firm's success. He gives a minute by minute detail of the famous incident and explains the reasons and events behind it.
The company was nearly bankrupt after it gave mistaken U.S. equity orders due to an improperly installed software that later malfunctioned. The erroneous trading caused volume to dramatically spike and prices to wrongly change in more than a hundred securities listed on the U.S. stock exchanges.
Knight could avoid bankruptcy as six Wall Street firms, GETCO, Blackstone, Jefferies, Stephens, Stifel Financial and TD Ameritrade, provided a capital infusion for its solvency after the mistake.
The author's style is imaginative, and keeps the reader's interest alive throughout the book. It will surely be interesting and useful, particularly for those who follow or are interested in the world of finance. I think the book is a great read, and would recommend it.
Disclosure: I have no positions in any stocks mentioned, and no plans to initiate any positions within the next 72 hours. I wrote this article myself, and it expresses my own opinions. I am not receiving compensation for it. I have no business relationship with any company whose stock is mentioned in this article.