Over the last year, swine flu has been the news story that just won't die. After an early initial scare, H1N1 faded into the background of the minds of many for several months, before returning in full force as flu season approached. Of course, the threat posed by the disease never really diminished, and health authorities continued preparation for a worst case scenario behind the scenes (as did pharmaceutical companies around the world). The ultimate outcome of all this anxiety is still very much in doubt. Flu season could pass with an uneventful whimper or deliver thousands of fatalities and cause yet another global crisis.
Now that president Obama has declared swine flu a national emergency and the number of vaccines delivered have been far less than promised in many locations, swine flu in on everyone's mind. As preparations continue, vaccine distributions commence, and speculation continues to swirl, H1N1 has caught the attention of investors around the world scrambling to analyze the potential impact of all possible outcomes. While some sectors could potentially benefit from a widespread outbreak, the general consensus is that swine flu stands to wreak havoc on domestic and international economies alike.
But some industries would likely be effected more than others. Here's a look at ten ETFs that could face strong headwinds if a worst case scenario plays out:
Claymore/NYSE Arca Airline ETF (NYSEARCA:FAA)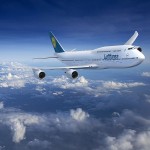 As if airlines weren't already facing strong headwinds to profitability, swine flu threatens to further derail the industry's attempt at a recovery. If health concerns become widespread, expect many consumers to avoid travel, especially longer (more expensive) trips to exotic destinations. Whether based on scientific fact or not, many people perceive airplanes as prime place to fall ill and often blame sickness on lengthy trips.
In 2002, as the world braced for a SARS outbreak, airline stocks plummeted. By the time a pandemic was declared in November of that year, the NYSE Arca Global Airline Index had fallen more than 50% from its high earlier in the year.
PowerShares Dynamic Leisure & Entertainment Portfolio (NYSE:PEJ)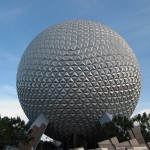 PEJ has surged in 2009, gaining more than 35% year-to-date as consumers begin to loosen their budgets and spend on discretionary items again. Many providers of discretionary goods and services have seen strong performance this year, including companies like Walt Disney (NYSE:DIS), McDonald's (NYSE:MCD), Starbucks (NASDAQ:SBUX), Cracker Barrel (CRBL), and Cheesecake Factory (NASDAQ:CAKE) (all of which are major holdings of PEJ).
But there exists a significant downside risk in these types of firms in the current economic environment. Because the stocks are owned by this ETF are primarily engaged in the leisure and entertainment industries, they could see a significant decline in demand if anxiety over congregating in public places, such as restaurants and sports and entertainment venues. While such widespread panic may seem unlikely, the last few years have brought an a number of "black swan" events that once seemed impossible.
iPath Dow Jones-UBS Livestock Total Return ETN (NYSEARCA:COW)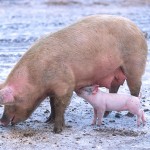 As its name suggests, this ETN invests primarily in futures on live cattle. But a significant portion (about 30%) of the index to which COW is linked is composed of futures on lean hogs. Although pork producers insist that their product is safe and swine flu can't be caught if food is cooked properly, irrational fears about any meat that comes from a pig is likely to weigh on pork prices if swine flu spreads globally.
COW has been volatile in 2009 as concerns about soft demand and bans on imports have held prices down. If swine flu stays in the headlines and makes its way around the world, expect livestock ETNs to see big price swings as well, with major risk on the downside.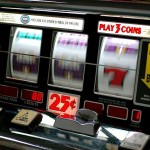 BJK is based on the S-Network Global Gaming Index, a benchmark designed to track the performance of the global gaming industries. This fund's 50 holdings include casinos, sportsbooks and race books, and horse racing facilities, as well as gaming technology firms and online gambling gambling companies.
The gaming industry has been hit hard by the economic downturn, as many consumers have cut out discretionary trips to Las Vegas and Atlantic City from their budgets. If we see a full-blown swine flu outbreak, expect public places and tourism destinations, like Vegas casinos, to be on a lot of "do not visit" lists. This is certainly an extreme scenario, but not impossible given that the 1,000 people have died already and the flu is already widespread in 46 states.
SPDR S&P Retail ETF (NYSEARCA:XRT)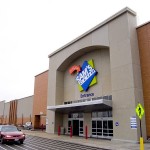 This ETF tracks the S&P Retail Select Industry Index, a benchmark that includes many of the world's largest retail stores. Walgreens (WAG), Kohls (NYSE:KSS), Wal-Mart (NYSE:WMT), and Target (NYSE:TGT) all have major weightings in XRT, as do more targeted retailers like Best Buy (NYSE:BBY) and Staples (NASDAQ:SPLS). XRT suffered steep declines during the recent recession, but has surged this year as confidence returned and consumers have begun spending again. XRT has gained more than 75% this year and more than 80% over the last 52 weeks.
As concerns over the severity and extent of the swine flu continue to mount, retail stocks seem to be particularly vulnerable. If a climate of anxiety takes over, we'd expect consumers to avoid big box retailers and corner stores alike out of fear of catching a contagious disease.
SPDR Homebuilders ETF (NYSEARCA:XHB)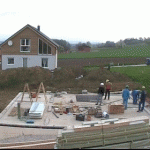 This ETF invests in stocks of homebuilders (such as Pulte (NYSE:PHM), DR Horton (NYSE:DHI), and NVR) as well as retailers of products used in the homebuilding industry (such as Home Depot (NYSE:HD), Lowe's (NYSE:LOW), etc.). Since bottoming out in March, XHB has delivered returns of more than 80% as the economy has found its footing and staged a steady recovery.
But swine flu could pose a major problem for labor-intensive companies that rely on manual labor to drive their operations. Homebuilding in one of the most labor-intensive segments of the U.S. economy, meaning that a disease outbreak could have a major impact on work attendance and productivity.
iShares MSCI France Index Fund (NYSEARCA:EWQ)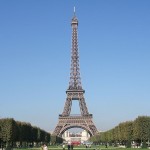 During the initial outbreak of swine flu earlier this year, Mexico was suspected as the birthplace of the disease, and the country was essentially blacklisted by tourists from around the world. If a more severe outbreak does indeed materialize, the global tourism industry will likely take a huge hit, as trips are canceled and airports and airplanes are avoided by health-conscious consumers.
In 2008, France welcomed more international tourist arrivals than any other country according to the World Tourism Organization. While this usually gives a boost to the French economy, it also sets the stage for a potential shortfall if tourism drops sharply. EWQ invests in more than 75 of the largest publicly-traded companies in France, maintaining exposure to every sector of the economy.
iShares MSCI Spain Index Fund (NYSEARCA:EWP)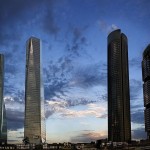 While Spain is third on the list of international tourist arrivals (trailing the U.S. and France), it comes in at number two on the list of top tourism earners. According to the World Tourism Organization, Spain generated almost $62 billion of revenues from tourism in 2008, second only the $110 billion generated by the U.S.
Spain's construction-heavy economy has already been devastated by the global recession – youth unemployment stands at a staggering 39% and the economy continues to contract. The Spanish economy faces strong headwinds as it is, and a prolonged disease outbreak could further deepen the country's recession.
iShares FTSE/NAREIT Retail Index Fund (NYSEARCA:RTL-OLD)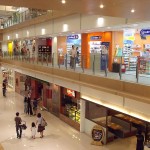 Almost 45% of RTL's holdings are in Simon Property Group (NYSE:SPG) and Kimco Realty Corp. (NYSE:KIM), two of the largest owners of shopping malls in the country. If swine flu becomes a major health concern, many cautious consumers could avoid shopping malls that are traditionally crowded leading up to the holiday season. Since many malls structure leases such that a portion of rent revenues are based on levels for tenants, the impact of a decline in foot traffic could trickle down to the REITs that own the space.
Several major mall owners have flirted with bankruptcy over the last two years, and a swine flu outbreak could put further pressure on cash-strapped real estate investors.
iShares MSCI Australia Index Fund (NYSEARCA:EWA)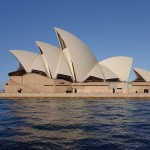 While no region of the globe has been immune to swine flu thus far, some seem to be more vulnerable than others. According to the Guardian, Australia's infection rate per million people is the highest in the developed world at more than 1,700. By comparison, infection rates in the U.S. and Mexico are about 140 and 225, respectively. Moreover, EWA's has major holdings in labor intensive mining and materials companies that could struggle if work vacancies spike.
Disclosure: No positions at time of writing.