Brand Finance has published the Top 500 Financial Brands for 2009. The table below lists the Top 10 Banking Brands in Asia based on their brand values at the end of 2008: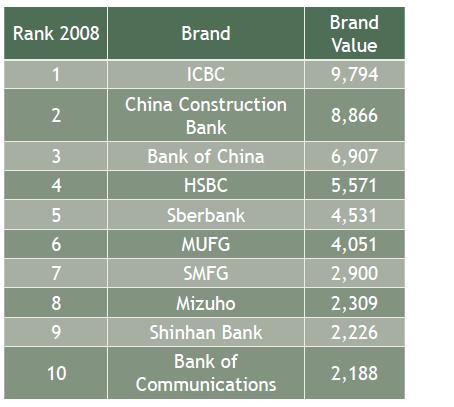 More on the report:
"The methodology employed by Brand Finance in this Global Banking 500 listing uses a discounted cash flow (DCF) technique to discount estimated future royalties, at an appropriate discount rate, to arrive at a Net present value (NPV) of the trademark and associated intellectual property: the brand value."
Banks from China and Japan dominate this list. Mizuho Financial Group, Inc. (NYSE:MFG) and HSBC (HBC) trade as ADRs on the NYSE.