Why should any self-respecting "green" investor invest in companies developing carbon capture and storage (CCS) technology?
Because whether or not you hate coal, and whether or not you believe that CCS is a scam perpetrated by the fossil-fuel industry, if you want to make money, CCS looks like a very good sector to be in.
Fact is, governments around the world hope to clean up the atmosphere by spending many billions of dollars on the commercialization of CCS.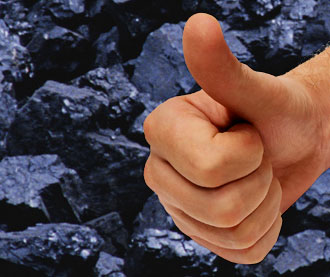 As Reuters news agency reported two weeks ago,
The world will need to have 100 large-scale carbon capture and storage (CCS) projects by 2020, with thousands more built over the following three decades, the head of the International Energy Agency said. . . . The IEA estimates $56 billion of investment will be needed in CCS globally from 2010-2020, followed by $646 billion from 2021 to 2030.
Add it up: the world may spend $702 billion on CCS in just 20 years. Moreover, with all that pressure on governments to control their coal-generated carbon emissions before global warming's so-called "tipping point" is reached, the first company or companies that look like they really can commercialize CCS will be in line to make an absolute killing.
So who's at the head of this line, at least as of today?
There are several big names that appear to provide investors with a good entry point. Alstom SA (OTCPK:AOMFF) has some 10 CCS demonstration projects underway in several countries, including the U.S., where the Obama administration also appears to have drunk the CCS kool aid, having authorized several federally-funded projects to launch next year. Siemens AG (SIE) is another CCS technology leader, while Fluor Corp. (NYSE:FLR) is heavily involved in project construction.
Among utilities on the frontier of CCS commercialization, the payoff could be big for Duke Energy (NYSE:DUK) Spain's Endesa SA (Symbol ELEYY.PK), and Italy's Enel S.p.A. (EN). Companies providing chemicals, gasses and other components could also do well, including Dow Chemical, (NYSE:DOW), Air Products & Chemicals (NYSE:APD) and Praxair (NYSE:PX).
Other potential winners include the giant oil and gas companies, led by Royal Dutch Shell (NYSE:RDS.A) and ConocoPhillips (NYSE:COP). Ironically, both are raking in billions in goverment grants to capture CO2 in order to produce more carbon-emitting oil (through secondary oil recovery).