U.S. consumers turned decidedly more pessimistic in October, according to a report released Tuesday, with households increasingly worried about job prospects.
The Conference Board, a private research group, said its monthly Consumer Confidence Index fell to 47.7 this month, from a revised 53.4 in September, which was originally reported as 53.1. The current month's reading was well below economists' projections of 53.2, according to a survey conducted by Dow Jones Newswires.
The downturn in consumer confidence at this stage of the recovery is to be expected, as it has occurred in previous recoveries (please see chart below), and does not negate the buy signal on the economy given during the summer.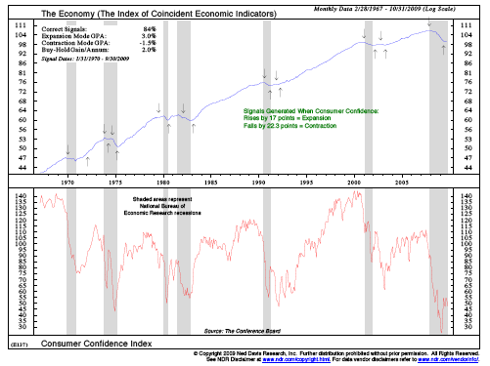 Source: Ned Davis Research
Although concern over jobs is the primary factor behind the decline, the rise in U.S. retail gasoline prices since the beginning of the year is also a likely, though recently unspoken, factor. This price rise is about $1.10, or 69 percent (see chart below).
A sustained move above $3.00, or an oil price of above $85, would in our minds put a brake on the economic recovery and bring another outcry over commodity speculation by hedge funds.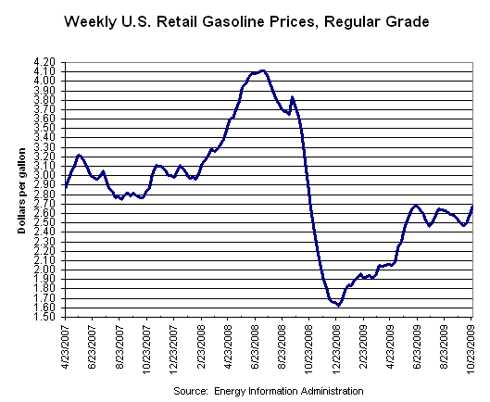 Disclosure: No positions.