Apple (NASDAQ:AAPL) and Samsung (OTC:SSNLF) have been the standout performers in the smartphone space for several years and continue to turn in impressive numbers, with Apple shipping 31 million smartphones last quarter and Samsung shipping even more. Many observers believe only Samsung has been able to give Apple a run for its money with its Android platform. According to Nielsen, Apple iOS and Android held 92% of the North American market in the second quarter of 2013.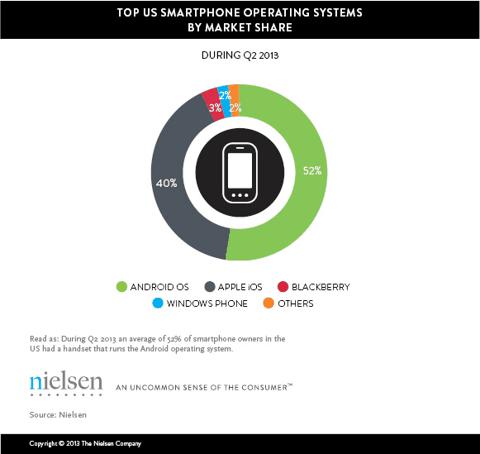 The recent launch of new iPhones by Apple can only solidify its position in the North American market and keep it top of mind for many smartphone users. The iPhone 5S and iPhone 5C are beautifully designed, fully featured, and offered by carriers at price points that most can afford. In addition to the new phones, Apple inked a deal with DoCoMo in Japan that will certainly help it penetrate that market, and most observers believe Apple is on the verge of a deal with China Mobile (NYSE:CHL) with its more than 700 million cell phone subscribers.
For its part Samsung also continues to introduce new phones, although its latest high end phone, the S4 Galaxy, received mixed reviews. Nonetheless, in Asian markets Samsung outsells Apple by a wide margin according to IDC data, which I cover a bit later.
Interestingly, neither Apple nor Samsung has a commanding position in the Asia Pacific Excluding Japan (APEJ) market. You might ask why not, given their success almost everywhere else.
The answer may have less to do with Apple and more to do with competitors most North Americans have barely heard of if at all. Competitors who are not only outpacing Apple but also pushing Samsung around, in APEJ. APEJ is a very fast growing market and vital to all smartphone suppliers desiring long-term growth.
A few statistics from IDC are worth a mention. IDC estimates these emerging markets represent 400 million smartphones this year and will almost double to 749 million units in 2017, a growth rate in excess of 20% annually.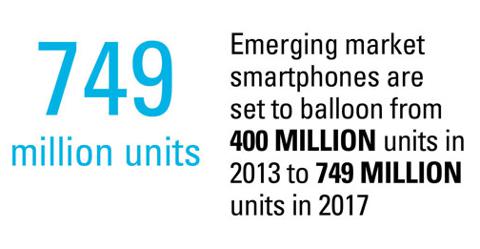 Surprisingly, Apple and Samsung together hold less than 30% of these key markets according to IDC.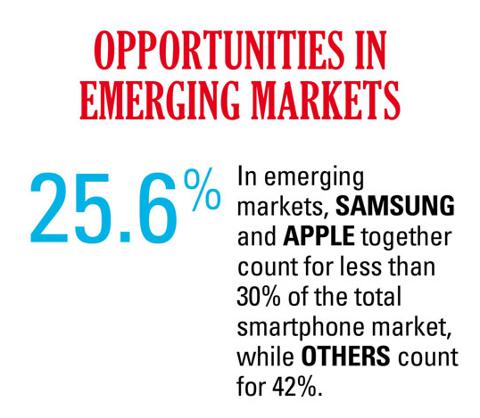 The APEJ market has many new entrants and they are enjoying success. So-called home grown vendors (vendors who do not operate outside of this market) comprise 39% of this market, dwarfing Samsung's 24% and Apple's 6% shares. International vendors such as HTC, Nokia, Sony, LG, BlackBerry (NASDAQ:BBRY) and Motorola have a 9% share while International vendors based in China like Huawei, ZTE and Lenovo have the remaining 23%.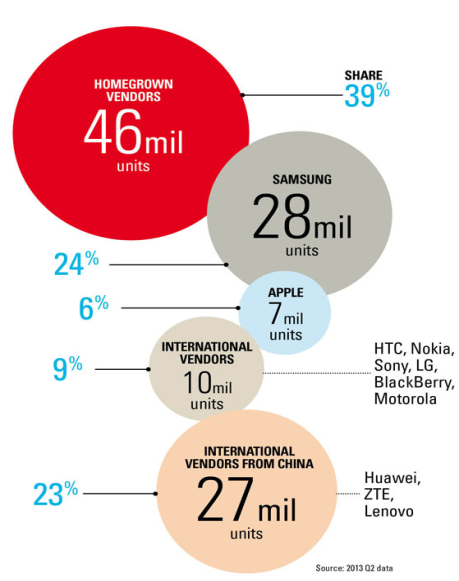 Who are these vendors anyway? Most are not household names. In China, they are names like Yulong (Coolpad brand), K-Touch, Xiaomi, Gioneer and OPPO. In India they include Micromax, Karbonn, Lava, Maxx and Intex. In Indonesia, Smartfren, Cross and MITO. And, so on in Malaysia, Philippoines, Thailand and Vietman.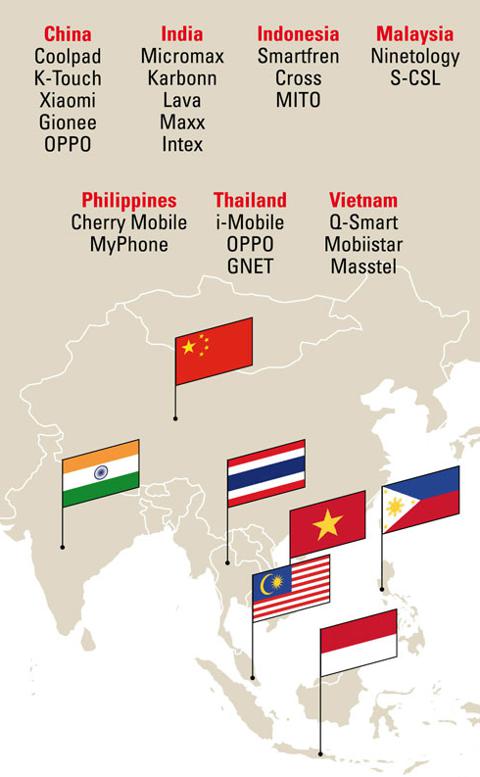 The new entrants offer customers a range of alternatives that are low cost but not low performance. They have elegant designs and different business models. Some earn their money by selling content on their products, some through an advertising model, and some through innovative financing.
As if the competition in smartphones in APEJ were not enough, the market in tablets is also moving away from Apple with a dramatic shift towards so-called "Phablets" - smartphones with screen sizes of 5 inches or larger. According to IDC, shipments of phablets have already surpassed not only portable personal computers like laptops and ultrabooks but also tablets like the iPad and iPad mini and the Galaxy Tab products.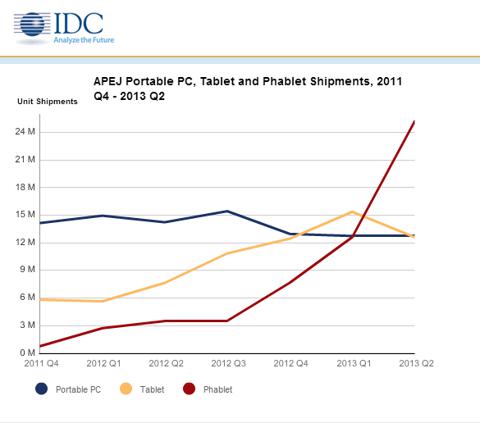 Samsung may have created the "Phablet" space but it is not alone. HTC, LG, Sony and the many "homegrown" suppliers now populate the APEJ marketplace with a wide variety of "Phablets." Apple has yet to enter the "Phablet" market although a larger screen iPhone has been rumored for some time.
The emergence of new suppliers in what is becoming a crowded smartphone market and the blurring of the lines between smartphones and tablets make it hard to predict winners and losers in the space. Xiaomi may be the one to watch in my view, although privately held and with no plans to go public for the next 5 years. It sold 7 million smartphones last year and is on a pace to sell over 20 million this year, despite selling only in China, and is about to enter the Internet TV space.
At the same time, LG, HTC and Sony are not sitting still and continue to advance their product offerings based on the latest Android OS.
The new suppliers and the sustained efforts by the older ones might put a damper on APEJ growth by Samsung and Apple, making me bearish on their prospects.
In terms of disclosure, I am have a short position in Apple through options.
Disclosure: I am short AAPL. I wrote this article myself, and it expresses my own opinions. I am not receiving compensation for it (other than from Seeking Alpha). I have no business relationship with any company whose stock is mentioned in this article.
Additional disclosure: I am short calls on Apple at $500 strike and short puts at $455 strike with double the number of short calls than short puts. With premiums at today's prices totalling $60 per short put the trade should be profitable if Apple's share price falls in the range $395 to $530 at expiry in January 2014.