Investors have seen this movie before: a young, sexy company popularizes a new technology. With little current competition, the technology seems ground-breaking, proprietary, incapable of duplication, and certainly impossible to improve upon. Fast forward, however, and these certainties slowly morph into doubt, and the doubt sometimes even morphs into failure. Tesla (NASDAQ:TSLA) is by no means immune from the threat of competitive forces.
Consider:
The BlackBerry (NASDAQ:BBRY) was recently the cutting-edge cellular phone (just four years ago it had a 50% share of the market, now down to 3%)
Just 13 years ago, America Online purchased Time Warner for $180 billion. An analyst commented on the deal: "Together, they represent an unprecedented powerhouse. If their mantra is content, this alliance is unbeatable. Now they have this great platform they can cross-fertilize with content and redistribute." Today of course, America Online is a shadow of its former self, with aol.com being its main valuable property.
A successful new entrant is not guaranteed continued success. Instead, success attracts competition, competition from powerful, well-capitalized enterprises.
Damodaran's Valuation:
Aswath Damodaran recently posted a blog article valuing Tesla by using a discounted cash flow ("DCF") methodology, and explaining the rationale behind it.
In the article, Damodaran writes:
"success will bring them revenues close to those delivered by a company like Audi ($64 billion). While it is conceivable that Tesla's revenues could approach those of the auto giants ($100 billion plus) [this is unlikely]."
This is a bit of a loaded phrase (not to even mention the entire article), but implicit within it are at least several elements:
that Tesla will be "successful" - given this,
it will be able (assuming the size of the market doesn't change) to take, and retain, market share from its competitors
Such Assertions are Far From Certain:
Assertion 1: Tesla Will Achieve Success
I would argue that Tesla is primarily a technology company, not a car company. In other words, its advantage over the competition is due exclusively to its battery technology, not their car-making expertise.
People buy a Porsche, for instance, not to save money on gas, but because the company can make high-performance autos. People buy Toyotas for reliability. Tesla's strength is its battery technology - it's a technology company, and as such only can be "successful" (survive) if it retains its edge in battery technology. Put this way, "success" (a continued, unrelenting technological edge) is far from assured.
Assertion 2: Tesla Will Capture and Retain Market Share From the Competition
This only seems possible if its competitors stand still and do nothing. I take exception to this. First, we do not even yet know about future competitors.
New Entrants:
BYD has also developed an electric car and soon plans to enter the US market. Who knows what other competitors will enter, the strength of their future technology, etc.?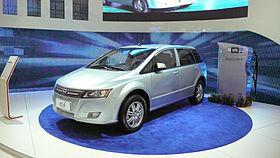 New Entrants? The E6 has an estimated maximum range of 120 miles, costs $35,000 before tax incentives.
Apple (NASDAQ:AAPL) never made a smartphone at all - until it made the iPhone - and permanently dethroned BlackBerry from the smartphone throne.
New Technology From Existing Competitors: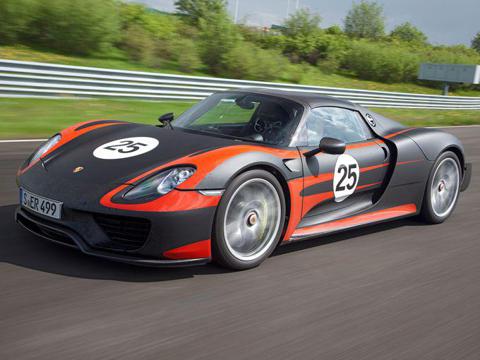 New Entries From Existing Competitors: The Porsche Spyder - 70 MPG, 0 top 60 in less than 3 seconds.
Porsche and BMW have recently created high-performance hybrids. The Porsche 918 Spyder hybrid, for instance, shows why companies like Porsche are such ruthless, fearsome competitors: they can combine ground-breaking battery technology and the performance for which these brands are so well-known. The Spyder, for instance, gets 72 MPG and accelerates from 0 to 60 in less than three seconds. BMW has unveiled similar models.
Conclusion:
One should look at Tesla as a technology company, not a car company, since this is its core expertise. Its advantage in battery technology is far from assured, given its well-capitalized, highly competent competitors. As such, investors should treat any purported valuation of Tesla with skepticism and laden with uncertainty.
Disclosure: I have no positions in any stocks mentioned, and no plans to initiate any positions within the next 72 hours. I wrote this article myself, and it expresses my own opinions. I am not receiving compensation for it (other than from Seeking Alpha). I have no business relationship with any company whose stock is mentioned in this article.