FAB Universal (NYSEMKT:FU) is a Chinese reverse merger company that has paid to promote its own stock and has paid to secure an audience at a microcap presentation forum. Meanwhile, company directors and insiders have consistently sold shares.
The company has issued a steady stream of press releases related to unverifiable business lines and irrelevant occurrences that are immaterial to the company's bottom line. This article will illuminate the muddy waters of the company's business lines, the risks associated with those business lines, and reveal the promotions that has juiced the stock price. Finally, we will reveal the un-discussed conversion about to take place that could have catastrophic consequences to anyone caught holding the stock.
One director has completely sold all of his shares, a second has reduced his exposure to less than 5000 shares, and the major executive officers (CEO and CFO) have been liquidating a vast portion of their holdings since the beginning of the year. If the directors of the company and C level executives think the company's stock has been a sell since before the promotion began, why would rational shareholders that conduct reasonable due diligence think it would be a buy now? Perhaps they understand something that the street has overlooked.
Company Overview
Here is the exact company profile from the New York Times:
FAB Universal Corp.(FAB), formerly Wizzard Software Corporation operates in two segments: Software and Media Services. The Software segment engages primarily in the development, sale, and service of custom and packaged computer software products. The Media Services provides podcast hosting, content management tools and advertising services. The Company specializes in the distribution of entertainment and audio visual products through its two flagship stores in Beijing, as well as its online stores. On October 12, 2012, it opened a 20,000 square foot Flagship superstore in the Beijing shopping district of SoShow. On September 26, 2012, the Company completed the acquisition of Digital Entertainment International Ltd. (DEI). As of September 30,2012, the Company discontinued its Future Healthcare of America (FHA).
We will take a closer look at the facts stated in the profile later, but it is important to know exactly who we are talking about, the current business lines, and claims. First we need to know where the company came from.
History of the company - From Wizzard to FAB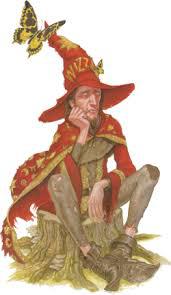 Up until September 2012, the company operated as Wizzard Software Corporation and traded on the NYSE as a microcap. The business lines included software, healthcare, and media services. Revenue was on track to exceed $7.5 million for the year, and market cap calculated from the last quarterly was just over $17 million. Then things began to change.
At the beginning of September, the company announced a spin-off of the healthcare business line, re-branded as Future Healthcare of America (FUTU). This had been the most profitable business line, and arguably, the only one demonstrating consistent growth. Immediately following the spin-off, the company announced the issuance of 290 shares of convertible preferred stock and restricted common stock to the shareholder (note - that's singular) of Digital HKco.
The preferred were issued in accordance with the merger agreement between Wizzard and Universal Entertainment Group and its wholly owned subsidiaries incorporated in Hong Kong and mainland PRC, and is the cornerstone of this short piece to be discussed later. The issuance of restricted common stock was also in accordance with the merger agreement, and amounted to 49% fully diluted control of the common stock outstanding.
To summarize, Wizzard purchased Universal by issuing convertible preferreds and restricted common stock that transferred majority control to Universal. By definition, that is a reverse takeover (RTO) or reverse merger.
Finally, the company officially changed their name to Fab Universal. They also awarded existing executives and board members 800,000 shares of common stock and named Zhang Hongcheng and Gu Jian Fen as new directors.
Current Promotions
Most recently, FAB Universal has been featured as a top momentum gainer on SmallCapPower.com. The report mentions an agreement announced the day before between the company and China's top mobile phone companies, China Unicom (CHU), China Mobile (CHL) and China Telecom (CHA). However, both announcements are of little material importance, as we shall see.
First, with respect to the "discovery" by SmallCapPower; please carefully read the disclaimer.
Specifically all companies mentioned or listed as "Analyst Covered Companies" at smallcappower.com and which are shown under the heading "Analyst Covered Companies " on the page: http://www.smallcappower.com/companies have entered into a commercial relationship with Ubika Corporation or our affiliates for capital market services and have paid fees and/or shares or stock options or warrants for being featured and mentioned in smallcappower.com. Hence these "Analyst Covered Companies" at smallcappower.com are shown at the website as an advertisement only and any mention of these companies does not and will not constitute an offer to buy or sell securities in the featured companies. Ubika Corporation, its affiliates or partners will seek to provide services to companies mentioned in smallcappower.com website. Hence, all information available on smallcappower.com should be considered as commercial advertisement and not an endorsement, offer or recommendation to buy or sell securities.
To summarize; FAB Universal paid SmallCapPower to cover them and publish their "findings." With respect to telecom agreement; FAB universal had to agree to comply with copyright protections in order to distribute content over the aforementioned companies' networks. This was a completely immaterial event, not even worthy of an 8-K filing.
Just prior to these, the company has announced that it was scheduled to present at the SeeThruEquity Fall Investor Conference. What was not included in the announcement was a disclosure that the company had not been invited, but had in fact paid to be included. (see below from the SeeThruEquity website)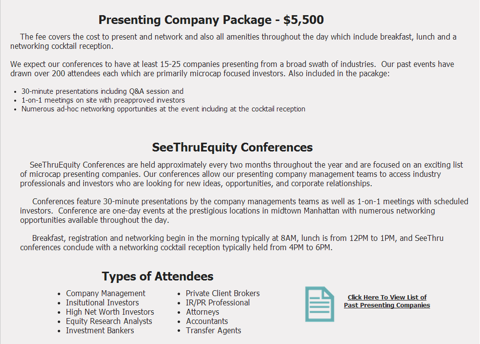 Business lines
Now, don't think that I am going to criticize every company that tries to get its story out to investors through a conference, but one would think if they are going to pay to present, they would use all available resources to get information out, including the company website. Superficially, FAB Universal's site does seem to provide information, however, clicking through the available links brings up more questions than answers.
Both the company profile and the website mention retail locations, including their "flagship" stores in Beijing. However, good luck actually trying to find those stores, unless you want to fly in for some on the ground due diligence (which I cannot afford to do). Alternatively, I did do some searches for shopping including the SoShow market area. (here and here and here too).
None of these searches provide any insight of FAB Universal stores. Even searching under the plethora of business names owned by FAB Universal (Universal Entertainment Group, Digital Entertainment International, Beijing Dingtai Guanqun Culture, etc.) yielding nothing. Therefore, I suggest that FAB Universal include some physical addressees for these locations on their retail section of the web page. The company might also want to include some visual evidence of the media events that have attracted "celebrities and their fans" to the stores.
Another line of business is their digital content and distribution. Here we have both a domestic line, podcast hosting provided by Libsyn.com, and associated distributions through their digital media kiosks.
Libsyn is a legacy line of business from the old Wizzard Software Corporation, and provides verifiable revenue. The line of business has brand value, a loyal customer base, and positive consumer goodwill. It is not without risks however. Numerous competitors such as Pod Bean, PodCastHost, and Podomatic have cropped up to directly compete with Libsyn in both price and services.
The company's digital media kiosks are a different story. There is no directory provided by FAB Universal to direct interested consumers to a location with a kiosk, and there is no information about their content. One would think the company would want everyone to find their kiosks easily and to view, at the very least, a library listing of available content. The only information provided by the company is a few pictures and a quite lengthy press release announcing their agreement with Future TV Co.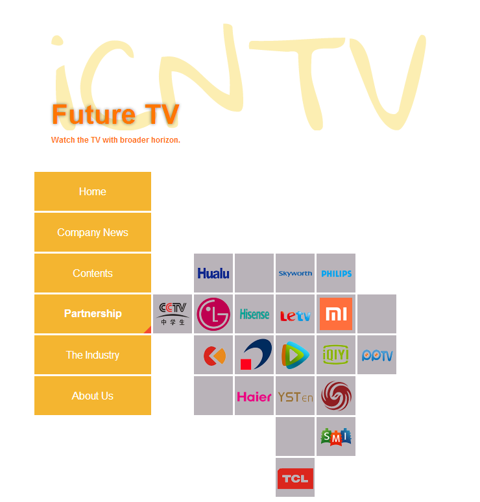 Now, before commenting further on this agreement, please review the graphic to the left, and the digital content available from iCNTV's Future TV brand. Notice that FAB Universal is not listed as one of the partners of Future TV. Also notice the extremely limited content available through the website, a few new offerings every couple of weeks. It certainly is no Hulu or Netflix. Besides, If FAB Universal has distribution agreements with the three major telecom companies, why do they need physical kiosks to begin with?
FAB Universal also claims to be one of the largest developers of mobile apps in the world, with more than 2,400 available through Google, iTunes, and Amazon. However, please review this directory carefully. With 29 pages of developers from all over the world, FAB Universal is not listed at all. They certainly are not listed as one of the leading developers such as Willow Tree, the Golden Gekko, or Mobisoft.
Take a close look at those companies' websites. Note that each of them include information about development, cost, services provided and, more importantly, a portfolio of their products. No such offering is provided from FAB Universal. That's not to imply that FAB Universal has not deployed mobile applications. Most anyone (except me of course) can write, submit, and sell an app.
None of this due diligence has me convinced that this stock is a buy, and I have become highly suspicious of the company in general. So, let's take a closer look at management and the board. From this press release, world renowned investor Jim Rogers has his hands in this company. Now, that's a bit more comforting, or so we think. However, further details and this 8-K filing that is curiously unavailable on FAB Universal's website lead me to believe otherwise.
Turns out that Mr. Rogers is only "Honorary Chairman" Digital Entertainment Industry Investment and Finance Summit. He was awarded 24,000 shares of stock, is being paid $2,000 per month without recourse, and was awarded options to purchase up to 250,000 shares of stock at a strike of $3.52 per share. And, if he decides to show up to a board meeting, he will be compensated an additional $2,000. Not bad compensation for a photo op at an investors summit. But, there is absolutely no indication that Mr. Rogers is active in the company in any capacity.
Insider activity
Now, other insiders are a completely different story. Take a look at the net change in the positions held by other directors and senior level executives since the beginning of the year.

Both the CEO and CFO have sold significant amounts of their stock. One director has completely liquidated his entire position while a second has reduced his holdings to less than 5000 shares. What kind of confidence do they have in the company if they are selling most of their shares?
The Big Dilution
As it turns out, these insiders are acting in a rational manner based on publicly available information from the original merger agreement between Wizzard and Universal.
FAB Universal is about to close its fourth consecutive reporting quarter. Therefore, Universal Entertainment Group will be converting 210 of its preferred shares into 12,348,000 shares of common stock. And, this is just the beginning of dilution, with an additional conversion into 4,628,000 and 6,280,000 shares still in the pipeline. That begs the question of what is going to happen to the per share price when this massive 60% dilution hits the market?
Conclusion
Company directors and insiders are smartly liquidating their own positions in the company stock, but are not necessarily operating in the best interest of retail investors by purchasing advertising to promote the company stock. They realize a massive dilution is about to dump on the market which will more than likely crash the per share price.
The message they are sending to retail investors is quite clear, and does not require a Little Orphan Annie decoder ring to decipher. Just look at the tape and read the ticker symbol, real slow, one letter at a time.
Disclosure: I am short FU. I wrote this article myself, and it expresses my own opinions. I am not receiving compensation for it (other than from Seeking Alpha). I have no business relationship with any company whose stock is mentioned in this article.
Additional disclosure: I have purchased put contracts on FAB Universal and may add to the position within the next 72 hours.