<< Return to page 1 - Wall Street Roulette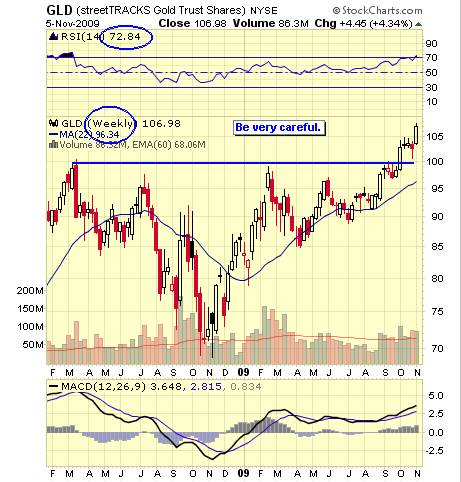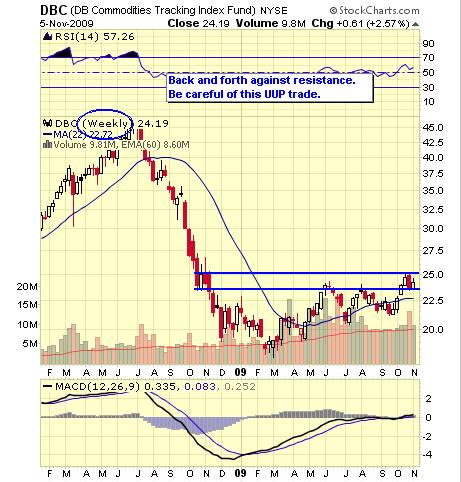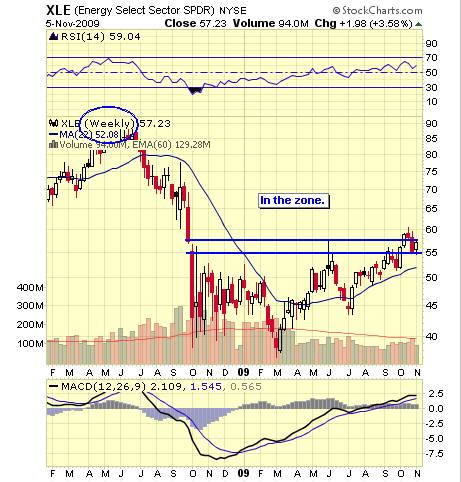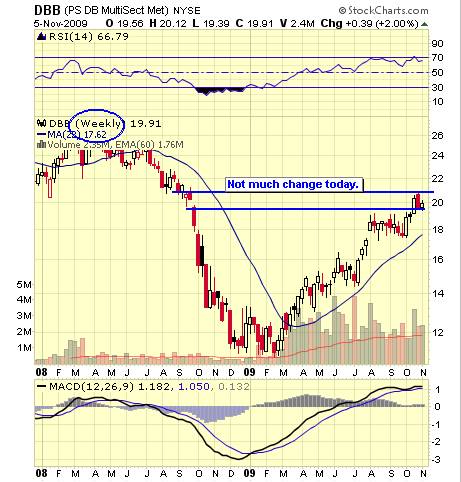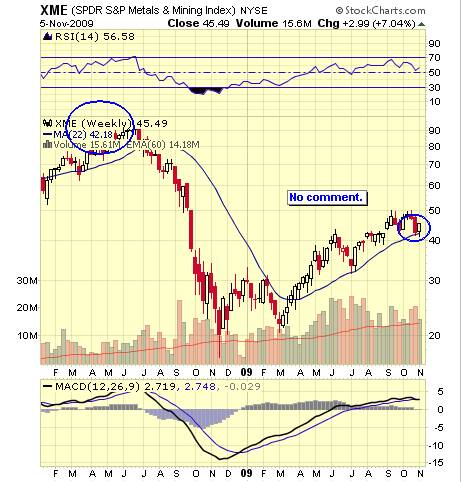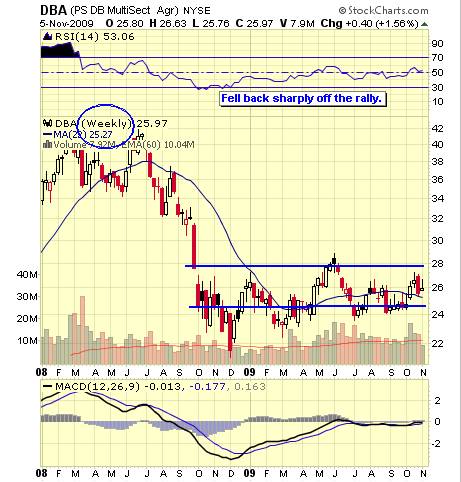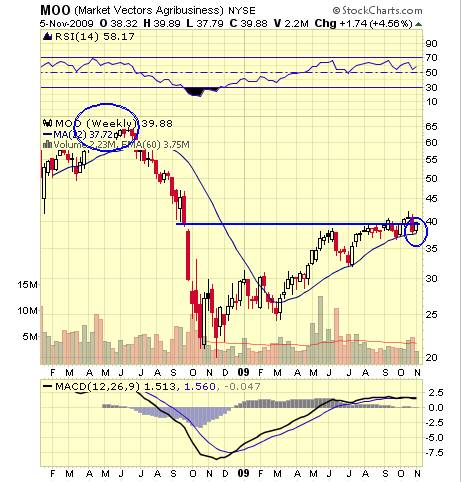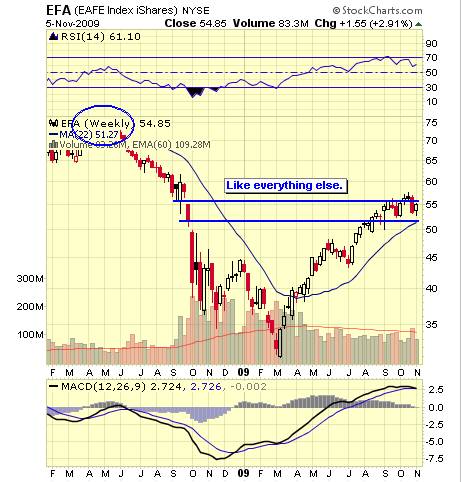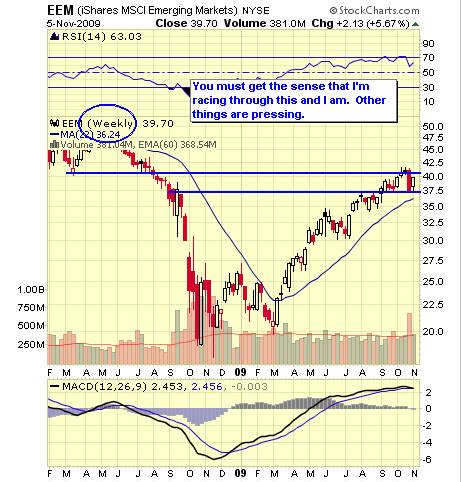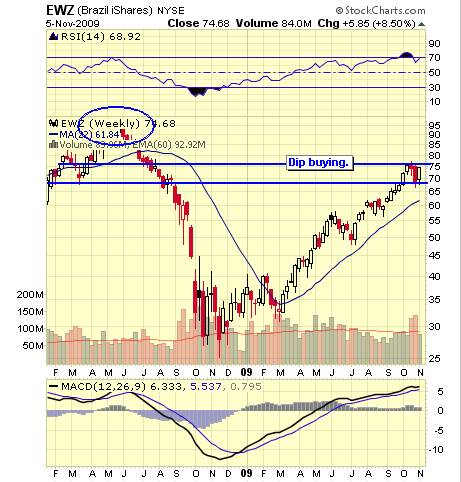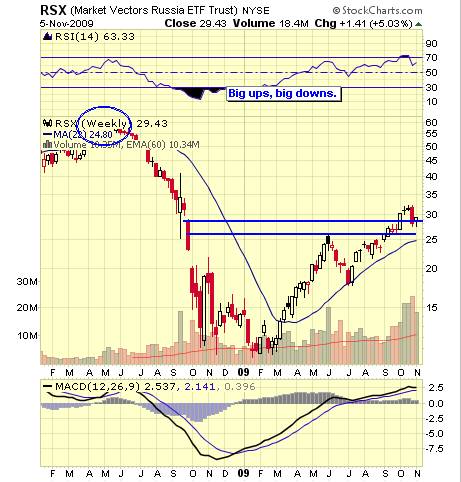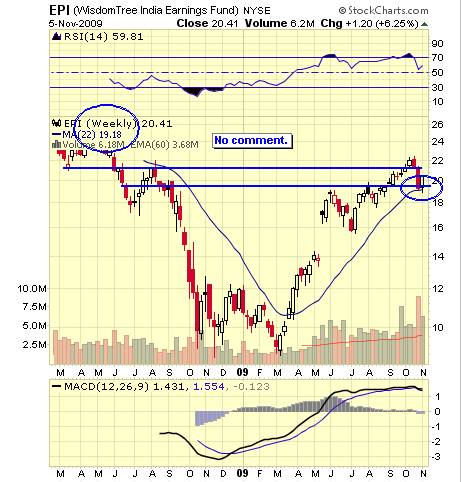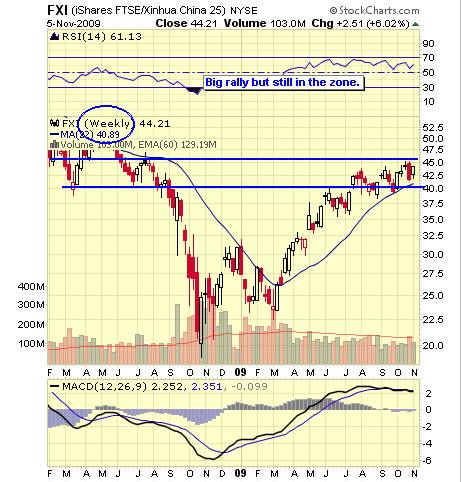 The market has lost its dominant trend the past two months, substituting lots of action but no real progress. That will change eventually but no one likes trading range markets. Just when you think markets are starting in one direction we reverse course. Clearly, after a 50-60% gain from March lows, consolidation is not unexpected. I'd be most careful of January since bulls may prop things up artificially through the holidays.

Most interesting today is what's going on with UUP. Who is making these big bets? What information do they have we don't? We'll find out eventually but if these speculative positions pay off for them, it could upset a lot of positions particularly in commodities and perhaps Emerging Markets as well.

This post is deliberately short due to other commitments. The employment data tomorrow is important and doing a good job of analyzing this currently is Jesse's Café Americain. I suggest you give it a read.

Let's see what happens and you can follow our pithy comments on twitter.

Disclaimer: Among other issues the ETF Digest maintains positions in: VTI, XLE, GLD, DGP, EFA and EEM.

The charts and comments are only the author's view of market activity and aren't recommendations to buy or sell any security. Market sectors and related ETFs are selected based on his opinion as to their importance in providing the viewer a comprehensive summary of market conditions for the featured period. Chart annotations aren't predictive of any future market action rather they only demonstrate the author's opinion as to a range of possibilities going forward. More detailed information, including actionable alerts, are available to subscribers at www.etfdigest.com.