Recently, Samsung (OTC:SSNLF) announced that it would be releasing a new smartphone that utilizes the curve touchscreen that the company first introduced at this year's Consumer Electronics Show (CES). The event coincided with the release of the new Samsung Galaxy Note 3 phablet, but gave few details beyond the fact that an announcement would be made in October. Specifically not mentioned was what operating system the device would utilize. Samsung is expected to roll out Tizen, an alternative to both Google (NASDAQ:GOOG) Android and Apple (NASDAQ:AAPL) iOS.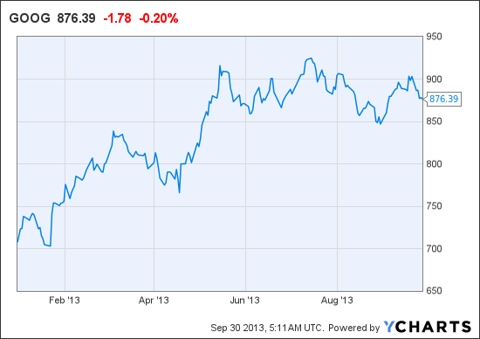 In the video below, I discuss details of the release and why a big push by Samsung away from Android would be bad news for Google. In may be early to impact Google shares - and I remain bullish - but this is definitely a story to watch for shareholders.
Disclosure: I have no positions in any stocks mentioned, and no plans to initiate any positions within the next 72 hours. I wrote this article myself, and it expresses my own opinions. I am not receiving compensation for it (other than from Seeking Alpha). I have no business relationship with any company whose stock is mentioned in this article.