PICO Holdings (NASDAQ:PICO) is a diversified operation which we believe is undervalued due to a sum of it's parts valuation. The company has about 3$ per share on the balance sheet with a current share price of 21.12 with little debt on the balance sheet. PICO owns 57% of UCP (NYSE:UCP), a publicly traded real estate company profiting from a number of expensive real estate markets in the US such as the Bay Area.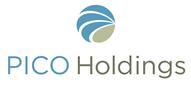 It is involved in a growing real estate business, and in water and agribusiness space in locations which have water shortages: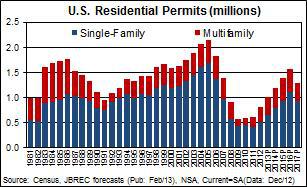 "Pico Holdings, Inc. engages in the water resource and water storage, real estate, and agribusiness activities in the United States and internationally. Its Water Resource and Water Storage Operations segment acquires and develops water resources for end-users, such as water utilities, municipalities, developers, or industrial users; and operates water storage facilities for the purchase and recharge of water for resale in the southwestern United States. The company's Real Estate Operations segment engages in real estate development and home building operations primarily in California and Washington. It acquires and develops partially-developed and finished residential housing lots. As of December 31, 2012, this segment owned or controlled a total of 4,916 lots and homes, including 63 finished or partially completed homes, 949 finished lots, 740 partially completed lots, 2,484 approved lots, and 680 potential lots. Its Agribusiness Operations segment is involved in the production and sale of canola oil and meal. The company is also involved in the acquisition and financing of businesses."
There are currently water shortages in the Southwestern parts of the USA which can drive profits much higher in their water division.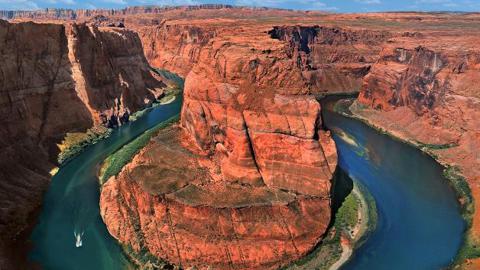 "Resource managers in the Colorado River Basin are preparing for an unprecedented scenario: By next year, water in Lake Powell is likely to drop to a level that will trigger mandatory cuts in water deliveries to California, Arizona and Nevada.

The U.S. Bureau of Reclamation will release a 24-month projection for Lake Powell storage levels in early August. Those numbers will help determine whether cutbacks kick in, but some water managers in the basin are already preparing for the worst.

About 36 million people in seven states and 20 Native American nations rely on Colorado River water, which is collected in reservoirs like Lake Powell. In addition, diversions from the river irrigate 4 million acres of land, producing about 15 percent of the nation's crops."
Which company stands to benefit from this shortage?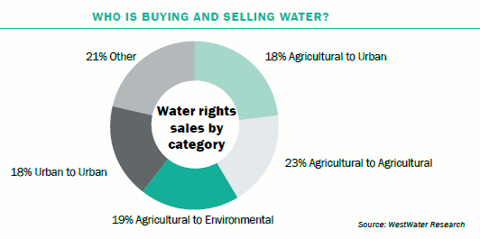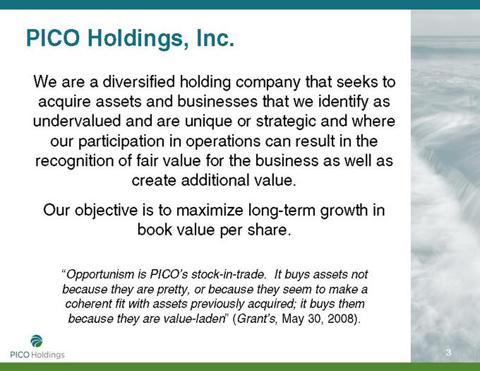 Pico Holdings water division is called Vidler:
"Vidler has quickly turned the West's water problems into business opportunities. Need water that's tied up in agriculture? Vidler is there to act as a middleman. Need a place to store water for use during dry years? Vidler's got space in underground "water banks." Looking for a new water source? Vidler knows where to find it - and has the money to bring it to market.

It's a model that even attracted the interest of Marc Reisner, the author of Cadillac Desert: The American West and its Disappearing Water, who served on Vidler's board of directors for about a year until his death in 2000. To Reisner, Vidler was enlisting economics to move scarce Western water toward its "highest and best use."
What does Vidler do exactly and how can it benefit from water rights and water shortages?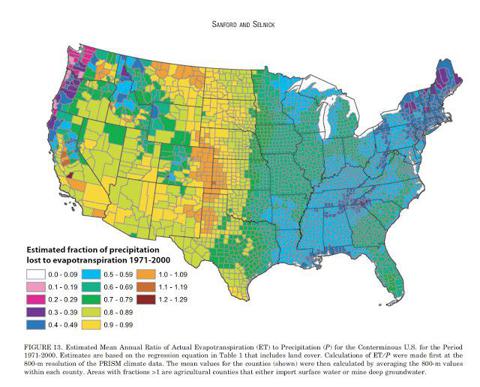 "Vidler is engaged in the following activities:

development of water resources for end-users in the Southwest, namely water utilities, municipalities, developers, or industrial users. Typically, we identify and develop the source of water from a new water supply, or a change in the use of an existing water supply from agricultural to municipal and industrial; and
construction and development of water storage facilities for resale in future periods, and distribution infrastructure to more efficiently use existing and new supplies of water.

Vidler generates revenues by:

selling or leasing its developed water resources to real estate developers or industrial users who must secure an assured supply of water in order to receive permits for their projects; and

storing water at its water storage facilities in Arizona and California from currently available surplus supplies, and then selling the stored water in future years to developers or municipalities that have either exhausted their existing water supplies, or in instances where our water represents the most economical source of water for their developments or communities."
PICO Holdings has about 3$ per share on the balance sheet with a current share price of 21.12 with little debt on the balance sheet. In addition to a canola division (which we recently heard bullish comments on), fast growing real estate division, and fast growing water division, shareholders also get a large piece of growth of a venture capital investment in enterprise software called Spigit:
"PICO was an early investor in Spigit, Inc., which is a developer of enterprise innovation software. In the first six months of 2013, Spigit generated 16.8% revenue growth over the first six months of 2012.

During the first seven months of 2013, we completed a $10 million voting preferred stock investment in Spigit. As a consequence of this investment, we increased our ownership in Spigit from 27% to 73% today, and Spigit became a new segment in our financial statements, Enterprise Software."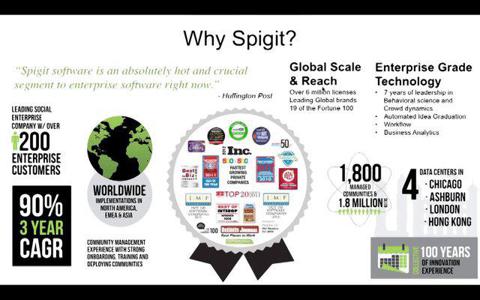 In conclusion, we believe PICO Holdings is an interesting long position to consider due to a diverse revenue stream in a number of areas. The water business and real estate business should outperform due to shortages of water in the Southwest and the real estate business plays hand in hand with a real estate recovery.
Disclosure: I have no positions in any stocks mentioned, but may initiate a long position in UCP, PICO over the next 72 hours. I wrote this article myself, and it expresses my own opinions. I am not receiving compensation for it (other than from Seeking Alpha). I have no business relationship with any company whose stock is mentioned in this article.