Micro-cap stocks rarely get analyst coverage or independent analysis, which leads to many misconceptions about their valuation. For instance, temporary downturns driven by market conditions or business model shifts can dramatically hurt share price. Individual investors that can put these events into context have opportunities to profit handsomely from these market misperceptions as the stocks return to a fairer valuation over time.
TeleCommunication Systems (NASDAQ: TSYS) has been providing highly reliable and secure wireless communication technology to government and commercial end markets since 1987. With a portfolio of more than 260 patents and over 350 patent applications, the Maryland-based company's solutions include cyber-security, satellite-based and cellular network services, as well as "mobile cloud" software generating recurring monthly revenues.
The company is also an excellent example of the aforementioned misperceptions. In this case, investors could see shares more than double from their current levels to more than $6.00 per share.
Rapidly Growing End Markets
TeleCommunication Systems operates in several large and growing end markets, including a $65.5 billion cyber-security market growing at a 6% CAGR, a ~$5 billion military and government satellite industry growing at a 10% CAGR, a next generation 9-1-1 industry projected to reach $347 million in non-recurring spending and $245 million in recurring spending by 2016, and a global mobile security market that's projected to reach about $2.5 billion by 2016.
As of Q2 2013, the company generated about 67% of its revenues from services and 33% from systems, with about 60% of those figures coming from government sources and 40% coming from commercial sources. Over the past five years, government revenues have grown at a 34% CAGR to reach over $300 million by 2012, while commercial revenues have expanded at a 20% CAGR to reach $183 million by 2012, although they have fallen. (See Figures 1 and 2)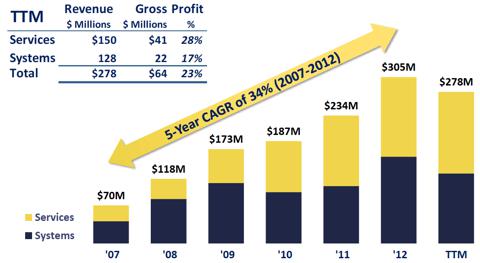 Figure 1 - Government Performance - Source: TeleCommunication Systems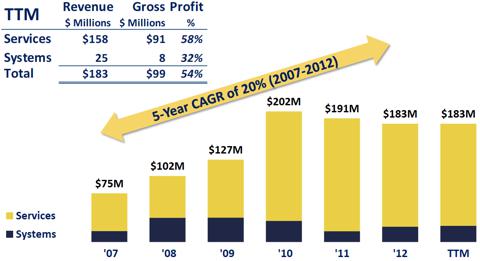 Figure 2 - Commercial Performance - Source: TeleCommunication Systems
One-Time Problems Resolving
TeleCommunication Systems has seen its commercial and government revenues slow down over recent quarters and years. Sustained turmoil in the federal budget has led to delays in purchasing on the government side, while the commercial side has slowed down along with the weakness in the overall economy. But looking ahead, there are some catalysts that could resolve these problems, including increased government spending and a new commercial contract.
According to management comments on its Q2 2013 conference call:
Sustained turmoil in the federal budget process has led to the postponement and delays in new systems purchases and delays in new services contracts. This condition also tends to increase the concentration of sales of systems like ours into the second half of calendar years around the period shortly before and after the government's September 30 fiscal year end.

We are seeing increased activity for all our products and services which we expect to lead to a stronger second half then the first half of 2013. As we head into Q3, our government segment continues the pipeline of 31 programs that we are pursuing for a combined contract ceiling of $169 billion.
On the same call, the company hinted that it signed a new deal on the commercial side:
We have previously reported that TCS has been working toward a contractual relationship with a second platform for device company and we can now report that we have entered into a second contract for business beginning in 2014. As with BlackBerry the customer is very sensitive about confidentiality of our arrangement so there is nothing more that we can disclose at this time about it but we want investors to know that we are executing on our plan which we believe affirms the value of our software.
In June, the company also exchanged $50 million of 4.5% convertible notes due in 2014 to 7.75% notes convertible at the same stock price and due in 2018. Soon after, the company entered into a new credit facility and retired an additional $9.9 million of 2014 notes. By extending these maturities, the company's balance sheet has been significantly strengthened, freeing up cash and enabling management to better execute its business plan.
Attractive Sum of Parts Valuation
TeleCommunication Systems operates in an industry that's ripe for mergers and acquisitions ("M&A") given the aforementioned growth in both of its end markets. On the commercial size, there have been a number of telecom M&A transactions, ranging from AT&T Inc.'s (NYSE:T) $1.2 billion deal to acquire Leap Wireless Inc. to Verizon Communications Inc.'s (NYSE:VZ) deal to buy Vodafone Group plc's (NASDAQ:VOD) 45% stake in Verizon Wireless Inc. (VZW) for $130 billion.
But, the real opportunity for M&A on the company's scale is likely on the government side of its business where there are fewer operators. The proliferation of data-intensive assets, including unmanned arial vehicles ("UAVs") and mobile communication systems in the field, has been driving this market that's still 80% to 90% provided by commercial operators. Given TSYS's strong position in the market, it could become an attractive segment for purchase.
Some recent acquisitions in the government SATCOM market have included:
| | | | |
| --- | --- | --- | --- |
| Date | Acquirer | Target | Deal Size |
| August 2011 | European Aeronautic Defense & Space Company NV (OTCPK:EADSF) | Vizada | $960mm |
| May 2011 | Kratos Defense & Security Solutions Inc. (NASDAQ:KTOS) | Integral Systems | $261mm |
| September 2010 | L3 Communications Holdings Inc. (NYSE:LLL) | 3Di Technologies | $11mm |
| May 2010 | Harris Corp. (NYSE:HRS) | CapRock Communications | $525mm |
| May 2009 | Rockwell Collins Inc. (NYSE:COL) | DataPath | $130mm |
Figure 3 - SATCOM M&A Activity - Source: KippsDeSanto Investment Banking
While this segment may drive the spin off or M&A value, investors can also appreciate a sum-of-parts valuation showcasing just how undervalued TeleCommunication Systems is in today's dollars. Based on recent valuation multiples and trailing 12-month revenues, the company's management estimated this valuation to be between $6.00 and $13.00 per share in its most recent investor presentation (see Figure 4 below).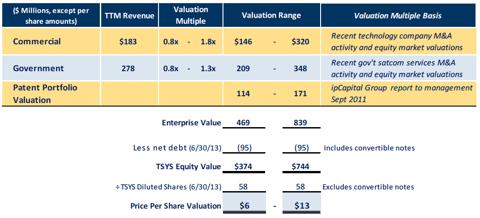 Figure 4 - Sum of Parts Valuation - Source: TeleCommunication Systems
Finally, it's also worth noting that the company trades well below industry and S&P 500 valuations when it comes to its financial ratios. Most notably, the stock trades with a price-earnings to growth ratio of just 0.4x, an earnings yield of 7.6%, and a price-cash ratio of just 4.2x compared to the S&P 500's 10.2x ratio. These financial ratios (seen in the Figure 5) confirm that the aforementioned price targets would be reasonable valuations for the equity.

Figure 5 - Financial Ratio Comparison - Source: Morningstar
Risk Factors And Conclusions
TeleCommunication Systems represents an attractive investment opportunity, given that it trades at just $143.7 million - or $2.45 per share. With a sum-of-parts valuation of close to $6.00, on the conservative end, and potential improvements in its top- and bottom-line financial results over the coming quarters, this value could begin to be reflected in its share price.
Of course, there are a number of risks that investors should also be aware of before investing. First, the company depends largely on government contracts that are extremely volatile right now due to the budget crisis and military cutbacks. Second, the stock itself trades with limited liquidity of just about 191,000 shares per day. And third, the company still has a sizeable debt load that it must take care of, although its cash flow reduces the risk.
Investors willing to assume these risks, and those associated with a micro-cap stock, may want to take a closer look at TeleCommunication Systems. While it has traded at a discount for some time, investors may see a bottom in the near-term with several upcoming catalysts ahead to bring it back to a fairer valuation.
Disclosure: I have no positions in any stocks mentioned, and no plans to initiate any positions within the next 72 hours. I wrote this article myself, and it expresses my own opinions. I am not receiving compensation for it (other than from Seeking Alpha). I have no business relationship with any company whose stock is mentioned in this article.