The Economist Book Series Review: 'Guide to Analysing Companies'
The Economist Book Series Review: Guide to Analysing Companies
This review is part of a series of comprehensive book reviews by Ryan Vanzo on The Economist book line. The Economist book line is written for people who want a clear and unbiased explanation of the language and principles of key business disciplines. The books are published by Bloomberg Press and can be purchased from their website BloombergPress.com.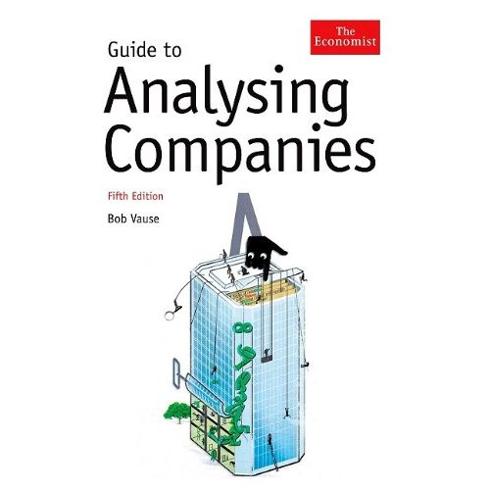 Written by Bob Vause, Guide to Analysing Companies is a clear, insightful, and succinct read from beginning to end. In the wake of larger than ever corporate collapses and ever growing accounting standards concerns, a book such as this one has never been more relevant. From the individual investor to the fledging entrepreneur, anyone can benefit from this book by learning in a quick, yet detailed way, how to determine a company's health.
By penetrating deep into a company's financial statements, Vause's guide offers readers a unique look into how a company is actually doing. In today's world where numerous companies have manipulated financial documents to portray the look of a strong balance sheet or higher than actual earnings, readers will learn how to establish the true stability of any company.
The Guide to Analysing Companies includes:
· Which ratios and benchmarks should you use to assess performance?
· What can be done to massage company results?
· How do you recognize danger signs on the corporate horizon?
· How do you compare companies operating in different sectors or even different countries?
Vause does not bombard readers with complicated formulas or accounting methods, but rather focuses on the true meaning and significance of various pieces of information that companies report. Vause starts off by introducing the key components of a company's balance sheet, cash flow statements, and income statements. He then compiles the information together showing readers how to apply it to analyze the trends operations, strengths and weaknesses of a company.
Whether you want to more fully understand the financial aspects of a business or wish to increase your investment performance and knowledge, this book is an outstanding and invaluable tool. By reading and using the contents of this book, readers will have the ability to look deep into a company's numbers and determine their true meaning and significance.