The Q3 production results
Nevsun Resources (NYSEMKT:NSU) has released its quarterly production numbers for its 60% owned Bisha project in Eritrea (with the balance owned by the Eritrean government). This was an extremely important quarter as the company is transitioning itself from a pure gold producer to a copper producer.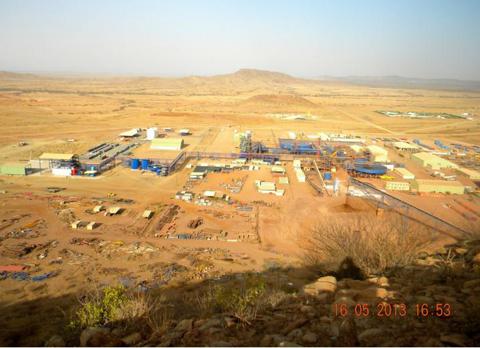 In the three months from July till September, Nevsun produced 13,300 ounces of gold and 12 million pounds of copper as it is commissioning the copper recovery circuit at the Bisha mill. The company has reiterated its copper production target of 30-50M lbs for 2013, and I think the total amount of pounds will end up somewhere right in the middle of that range and I'm personally aiming for a copper production of 25 million pounds in Q4 as I'm expecting a higher average grade and recovery rate.
My view on the production results
Even though the company has produced 13,300 ounces of gold and 12 million pounds of copper, I don't think we should see anything special in the quarterly financial statements, as the full 12 million pounds are being held as inventory because Nevsun will only ship the concentrate later this month. So while I'm expecting an improvement in the working capital position, I don't think the company's balance sheet will show a big increase in the cash position. But this will of course be rectified in Q4 when the copper concentrate shipment will be recorded.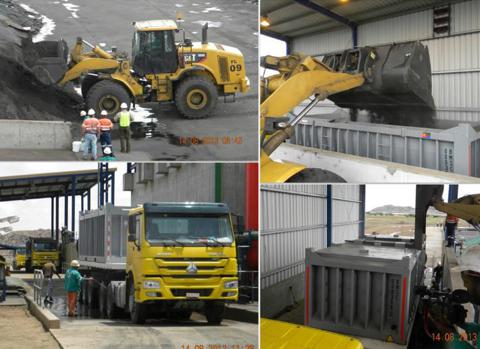 The copper production is relatively low because Nevsun is feeding low-grade ore to the system, which also results in a lower average recovery (approximately 25% lower than anticipated). As soon as the commissioning phase is over, I expect the head grade and recovery rates to improve.
On the negative side, Nevsun says the stripping activities remain behind schedule, although it expects the impact on the 2014 production numbers to be "minimal."
The cash position
Because of the later shipment of copper, I expect the cash position of the company to remain relatively stable, but as the finished copper concentrate will be added to the balance sheet as "finished goods" under "inventory," I'm expecting an increase of the working capital position by approximately $25-30M to approximately $408M.
The main question which keeps everybody busy is what Nevsun will do with its excess cash position and where will the company deploy this cash? If Nevsun indeed produces another 20M pounds of copper this year and 200M pounds next year, the balance sheet will show a working capital position of approximately $650-675M by the end of next year, which will equal the current market capitalization of the company.
Conclusion
I will add more Nevsun shares to my position, as at the current share price the expected dividend yield comes in at 4.34%, and I'm expecting an increased dividend from next year on, as I explained in my earlier article.
I remain curious to see how Nevsun will deploy its excess cash position, and I hope the company is shopping for bargains in this market. I think the company will face shareholder activism next year if it doesn't do something useful with its cash, as nobody likes to see hundreds of millions of dollars piling up on the balance sheet, which doesn't generate any additional income.
I expect Nevsun to increase its dividend to $0.10 per half year from next year on (which would result in a dividend yield of 6.25%), and I think the company will initiate a stock buyback which would obviously be beneficial as Nevsun is currently trading at its book value.
Disclosure: I am long NSU. I wrote this article myself, and it expresses my own opinions. I am not receiving compensation for it (other than from Seeking Alpha). I have no business relationship with any company whose stock is mentioned in this article.