SPY, the exchange traded fund for the S&P 500, made a bullish reversal pattern after correcting 4.8% from its recent all-time high. SPY sells for roughly 10% of the value of the S&P500 (charts) index. Based on fundamentals, I've recommended SPY here for years. In my February 2011 Seeking Alpha article ""How to Play Expected Inflation from the TIPS Spread," I wrote I was long, as one way to benefit from expected inflation.
"I also believe it is a good time to own equities including SPY, the exchange traded fund for the S&P 500, for both inflation protection and income."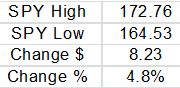 Pullbacks Are Good Times to Buy
You can see from this chart of SPY for 2013, all pullbacks have been limited to its 50-day moving average. Obviously buying on a pullback to the 200-day moving average would be a better buy, but those who have waited on the sidelines all year for one have missed out on gains of nearly 20% enjoyed by those of us in SPY.
Bullish Reversal Pattern
The above chart of SPY shows a bullish Morning Star Bullish Reversal pattern. According to Wikipedia:
When found in a downtrend, this pattern can be an indication that a reversal in the price trend is going to take place.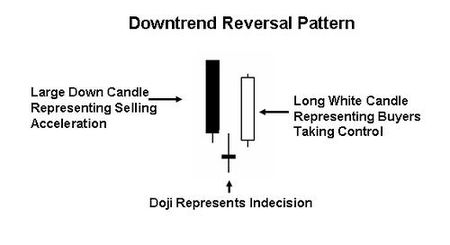 Notes
Disclosure: I am long SPY. I wrote this article myself, and it expresses my own opinions. I am not receiving compensation for it (other than from Seeking Alpha). I have no business relationship with any company whose stock is mentioned in this article.