This is strictly technical stuff, but here are some stocks that are popping up on my screens. I still need to do more research, so the usual caveats apply: Do your own homework.
China Green (NYSE:CGA)
We covered this on Monday -- China, "green" and fertilizer. Also flirting with 52-week highs. What more do you want? The ultimate momentum stock for 2009.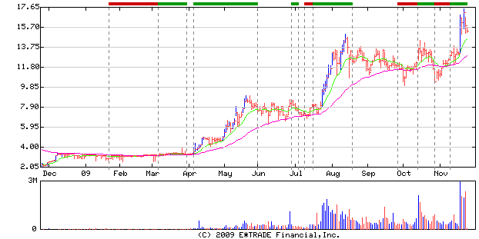 Mylan Labs (NASDAQ:MYL)
At first glance, this stock is very interesting. It is very cheap on a P/E (12) and PEG (.7) basis. I'm going to take a very careful look at this I have reason to believe it may be a great long-term buy.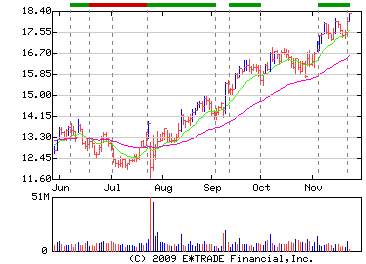 Retalix Ltd. (NASDAQ:RTLX)
Retalix is some kind of Israeli software company that recently closed some new financing. This would take a lot of work and I'm not sure if I'm up for it, but the chart looks okay. Well, okay, so it's not fantastic. Oh well, never mind, truthfully we'll probably do nothing with this.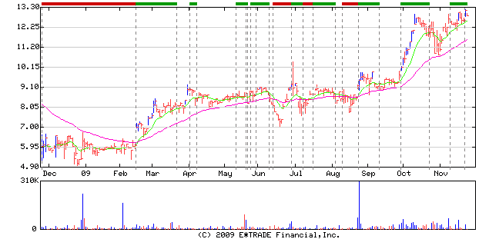 Lorillard Inc. (NYSE:LO)
Wow! This is what I call the old "straight-edge" chart. It's a thing of beauty. This is a cigarette company, so those of you into vice investing might want to take a look. It also pays a juicy 5% dividend.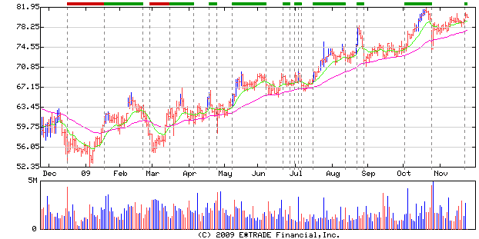 DSW (NYSE:DSW)
This is a rust-belt-based (Columbus, Ohio) specialty footwear retailer. The Morningstar summary says that it "offers dress, casual and athletic footwear fom women and men…" Not sure what there is to get super excited about, except the chart (which sometimes is enough for me). Kind of expensive on a P/E basis (47).