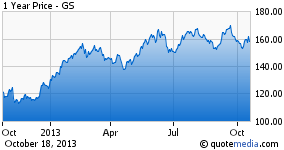 SAC Capital Advisors have been in ongoing talks with the U.S. government over accusations that lax supervision caused a number of questionable practices that caused financial loss to a number of clients and companies. As a result of the investigations, a number of employees of the company were charged with insider trading and securities fraud. SAC has been in negotiations with government agencies for some time, and a sizable settlement appears to be on the horizon.
About
SAC Capital Advisors came on the scene in 1992 when founder Steven A. Cohen set up his hedge fund office in Stamford, Connecticut. A graduate of Wharton Business School at the University of Pennsylvania, he became a junior proprietary partner at Gruntal & Company, climbing the corporate ladder quickly with his love of playing the odds. By the late 1980s, Cohen had a following of his own and branched off into his own company. At one point, SAC was a $15-billion hedge fund enterprise, investing in over 1800 holdings and doing a tremendous amount of business with Goldman Sachs (NYSE:GS).
Problems at SAC
The case against SAC Capital Advisors started with a number of complaints brought by clients. The continuing problems sparked a Securities and Exchange Commission investigation that went on for 7 years, culminating in considerable evidence against the company. It became clear there was a pattern of insider trading and wrongdoing going on among some employees of the firm, some of which had been involved in previous investigations. As evidence came to the fore, these employees began turning on SAC in order to cooperate with investigative agencies. In July of 2013, the government charged the company with failure to adequately supervise its traders, and negotiations to settle the case were initiated. Included in the charges was wire fraud, and Cohen was named personally in the wrongdoing in the indictment. Conjecture continues over whether he will plead guilty to charges or find a way to rescue his reputation.
The Negotiations
Earlier in October of 2013, the government put a price tag on the settlement needed to close the case against the company. The $1.8 billion included the $600 million that CEO Steven Cohen has already paid, plus an additional $1.2 billion that would be given to the Manhattan U.S. Attorney's office. To keep the negotiations from dragging on, the government has informed Cohen that the longer he delays that settlement, the more it will cost. The terms also include barring Cohen from serving as an investment advisor for life, but he has stated he intends to continue trading his own funds as a family concern.
The Repercussions for Goldman Sachs
The government calls for SAC to forfeit all real and personal property that is traceable to the commission of the offenses. Manhattan U.S. Attorney Preet Bhahara also alleges that the illicit profits were money-laundered and commingled with the fund's resources to pay bonuses and other compensation.
Regardless of the final settlement amount, Steven Cohen will not be paying massive fees to Goldman Sachs in 2014. This decrease in revenues to GS will only add to their decline in revenues, which they announced this week. The firm has also announced it will be slashing employee compensation by 35%, which will not help morale at the firm.
GS stock has had a good run this year. It may be prudent to ring the cash register and take some profits until things settled down.
Disclosure: I have no positions in any stocks mentioned, and no plans to initiate any positions within the next 72 hours. I wrote this article myself, and it expresses my own opinions. I am not receiving compensation for it (other than from Seeking Alpha). I have no business relationship with any company whose stock is mentioned in this article.