Risk market started the week on a brighter note in Asia overnight with major Asian equities making solid gains of 2-3% as the panic over Dubai debt problem abated with the help of the statement by UAE central bank over the weekend, where the bank pledged to offer additional liquidity support to banks in the emirates. But just when the dust, or indeed the sand, looked like it was starting to settle the European markets took a second look at what had been offered and were more sceptical. The UAE Central Bank said that "the UAE banking system is more sound and liquid than a year ago." However, an unnamed senior Abu Dhabi official said that "we will look at Dubai's commitments and approach them on a case-by-case basis. It does not mean that Abu Dhabi will underwrite all of their debts." The trouble is that the statement was vague and elusive. Its aim is to prevent a run on deposits. This is not an asset side of the balance sheet (loan) bail out. Abu Dhabi will not bailout Dubai without extracting a pound of flesh from them and seeking to loosen their very strong Iranian ties.
And during the European morning we learned that Dubai World's real estate unit Nakheel asked for NASDAQ Dubai to suspend the trading of all three of its listed sukuk, or Islamic Bonds. The Dubai five year credit default swap is up to 594.6 BP (5.665%) today from 566.5 so the market are far from convinced and shares in RBS (NYSE:RBS) and Lloyds (two of the banks that potentially have the largest exposure) are off 4-5% today.
After a sluggish start this afternoon, US stocks have moved into the black after the Chicago Purchasing Managers Survey came in at 56.1 beating the 53.0 read that had been expected as did the Milwaukee NAPM up from last months print of 50.0 to 57.00 though sentiment remains brittle.
Today's Market Moving Stories
Closer to home, the headlines from the UK are as dismal as the weather with warnings of a double dip or at the very least a very long, slow grind out of recession. Even BoE members have been cautious in their comment. The newspapers, meanwhile note that UK banks are among those on a global risk list of systemically sensitive financial groups. The media has made the suggestion that where Dubai has gone, the UK could easily follow.
The UK's GfK consumer confidence index deteriorated to -17 in November from -13 in October worse than expectations of an improvement to -11. All three of the sub indices suffered.
The UK's CBI reported that service sector activity deteriorated in the three months through November, led by a drop in the activity and optimism of the business sector. It said a net balance of -13% of respondents in the consumer sector saw a rise in profitability, with activity below normal for the time of year. In the business and professional services sector the reading was -27. The CBI said that "this confirms the weakness reflected in third quarter GDP data and underlines the fragility of the economic recovery. Consumers and businesses are continuing to cut back on spending on goods and services, and firms operating in the sector are responding by cutting prices to stay competitive."
Accountants BDO suggested the BoE's forecasts for a healthy rate of recovery next year were over-optimistic. It said it expected GDP growth of only 0.5% for the first half of next year.
UK M4 Money supply rose 1.6% month-on-month, which might look quite punchy at face value, but the more relevant data which strips out "intermediate other financial corporations" were again weak. M4 lending (ex-intermediate OFCs) also fell 0.7% MoM. There is still scant evidence that QE is boosting "real economy" money holdings or lending to those sectors.
The only glimmer of hope in this week's data was in the housing sector, with Hometrack reporting prices rose 0.2% MoM in the month through mid-November. That cut the pace of decline in the year to 2.9% from 4.2% YoY in the month through November. Hometrack said that wasn't just a seasonal influence and suggested that the housing market looks to be dropping back into the now familiar story of a lack of demand for property.
The UK's John Lewis reported its department store sales were up 22% year-on-year last week. It said it saw a huge showing from consumer electronics, and in particular televisions and coffee machines. In fact it said these products were 'flying off the shelves'. Note – don't get excited. A few stores are collecting the vast majority of the Christmas spend (John Lewis at the top of that list), leaving the vast majority of operators with little. Many other retailers are likely to be looking at those numbers in amazement today.
In a worrisome sign for US retailers, data released on Saturday showed that sales rose a scant 0.5% on the traditional kickoff to the holiday shopping season despite early signs of a strong showing. A focus on bargains pulled US shoppers into stores and onto websites over the Thanksgiving holiday weekend, but many said they would stick to their budgets and avoid purchases if they could not find a good deal.
Luxury-home prices in central London rose on an annual basis for the first time in 17 months as bank and hedge-fund executives bought houses and apartments in anticipation of bonuses, Knight Frank said. Values of properties costing more than £1 million were 1.6% higher in November than a year earlier, the first annual increase since June 2008. Still, prices are 15% below their peak in March 2008.
Japanese manufacturing activity fell to a four-month low in November, the Nomura/JMMA Japan Manufacturing Purchasing Managers Index showed, suggesting growth in production is moderating as the effect of global stimulus measures fades. It fell to a seasonally adjusted 52.3 in November from 54.3 in October. "We see growth of Japanese production activity decelerating, owing to the fading impact of economic rebounds overseas, the yen's appreciation and as government stimulus measures start to wane," said Minoru Nogimori, an economist at Nomura Securities.
Euro area flash estimate of CPI rose to 0.6 % YoY from -0.1% in October, higher than expected. This is the first positive reading since May-09. The return to positive inflation is mainly driven by energy price, particularly by the unfavourable base effects stemming from last year's sharp fall in oil prices.
China, the world's largest gold producer, may break records for both demand and output this year as jewelery consumption soars and miners expand production after prices reached all-time highs, according to the China Gold Association. Gold demand may be more than 450 metric tons compared with 395.6 tons in 2008, and output may climb to 310 tons, compared with 282 tons a year earlier. China's gold production increased by an average 9.5% in the past eight years.
Dubai's debt crisis could be China's opportunity to snap up gold and oil assets, said Ji Xiaonan, who chairs the supervisory board for big state-owned companies under the State Council's state assets commission. No Chinese banks have yet reported exposure to debt from Dubai World. China's $2.27 trillion in foreign exchange reserves are mostly parked in US treasuries, despite calls from some in China to invest the reserves in oil and other natural resources that the fast-growing Chinese economy will need in future. Wu Nianlu, a professor at the central bank's graduate school, expressed concern about the safety of China's non-bond holdings. "Strictly speaking, almost half of our country's foreign exchange reserve is not stable in value and is of high risk".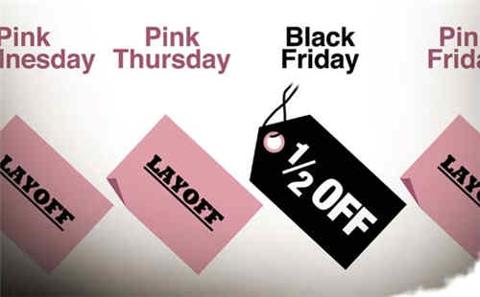 Americans' Foreign Exposure Matches 2008 Peak
US mutual fund data for October, the latest available, shows US investors raised the proportion of foreign assets in their portfolios to 25.9%. That matches the peak exposure reached in the summer of 2008. Over the six years from 2002 to 2008, US mutual funds sharply increased the share of their foreign holdings: from 12.5% in 2002 to almost 26.0% last year. In the risk aversion that followed the collapse of Lehman, however, funds trimmed their overseas allocations to 23% in the second half of 2008. This year, US mutual fund managers returned to foreign markets coincident with a rebound in investor confidence. Although this has contributed to pressure on the dollar, the record level of mutual funds' foreign exposure suggests a vulnerability to a return to risk aversion. That, in turn, increases the chance that the dollar can rebound from its current, depressed levels.
Dubai Episode Reveals Global Financial Crisis Not Yet Over
November 2009 will surely go down as one of those great months of mystery. Conspiracy theorists will be at their most creative, attempting to explain the great puzzles of our age. How did Jedward survive for so long on The X Factor? Did Thierry Henry handle the ball intentionally? How did Elin Nordegren make use of a golf club to remove Tiger Woods, her husband, from his SUV after his unfortunate accident? What will become of Gillette's global marketing campaign: will Thierry and Tiger be airbrushed from the advertisements leaving Roger Federer all on his own? And why is Dubai suddenly in such deep financial trouble?
Investors certainly knew there had been huge amounts of spending in Dubai funded by heavy borrowing in an earlier age of cheap and plentiful liquidity. They could see the evidence in front of them. The Burj Dubai is the world's tallest building. Past holders of the "tallest building" accolade have also typically been conceived and funded during boom times and then opened in the bust that followed. The Empire State Building was conceived at the height of the "Roaring Twenties," began to be built in 1930 and was opened in 1931, in the middle of the Great Depression. Kuala Lumpur's Petronas Towers, constructed during the boom of the mid-1990s, were finally opened in 1998 in the depths of the Asian crisis.
Given the size of its buildings, and the sheer amount of construction that's taken place in recent years, it's no great surprise that Dubai is heavily in debt. Investors hoped, however, that Dubai would ultimately remain creditworthy, if only because it would be able to rely on Abu Dhabi, its oil-rich neighbour, for a bailout every so often. That bailout may still happen. If it does, investors will doubtless breathe a huge sigh of relief. The Dubai episode surely reveals, however, that the global financial crisis is not yet over. If the crisis was ultimately the result of excessive debts, those debts haven't yet gone away.
The worrying feature of the Dubai episode, however, is that it's not just private debtors at risk. Dubai World, the company in trouble, is government-owned. Dubai's misfortune could turn into misfortune for governments all over the world. Fiscal positions more or less everywhere have dramatically deteriorated over the last few years, partly because of the depth of the global recession and its impact on tax revenues and partly because governments have deliberately turned on the fiscal taps to offer a Keynesian fiscal stimulus. If Dubai is in trouble, could other governments also find themselves in difficulty? And, if so, what then happens? In truth, there are only so many ways that governments can cope should they find themselves in a fiscal mess.
Option one is to deliver years of austerity, something which Ireland is trying to come to grips with and something which the UK may have to live with after the forthcoming General Election.
Option two is to create inflation. If the creditors are mostly domestic, unexpectedly high inflation will reduce the "real" interest rate paid by the government to its bondholders. Inflation thus operates as an implicit tax, defrauding the creditors at the expense of the debtors. But there are dangers – Zimbabwe.
Option three is to devalue. This will work only if the devaluing nation has borrowed from the rest of the world in its own currency. In these circumstances, devaluation reduces the amount of money to be paid to foreign creditors in their own currencies. For example, should the US dollar or sterling fall significantly, Treasuries and gilts would be worth less in euros than before: German holders of Treasuries and gilts would therefore be worse off.
Option four is to default. Countries which borrow from the rest of the world in foreign currency often have no choice.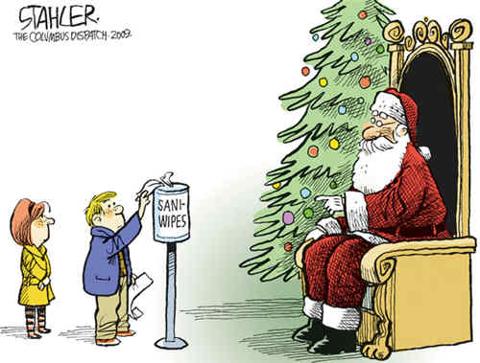 Company News
BofA Merrill upped HSBC (HBC) to Buy, from Neutral; UBS cut Financial Stocks to Neutral from Overweight, upped Materials Stocks to Neutral, from Underweight, cut Industrials Stocks to Underweight, from Neutral; Goldman Sachs upped Renault (OTC:RNSDF) to Buy, from Neutral, cut BMW (BAMXY.PK) to Neutral, from Conviction Buy, removed Daimler (DAI) from Conviction Buy list (maintained Buy rating), started Porsche (OTCPK:POAHF) and Volkswagen (OTCPK:VLKAY) at Buy; Barclays cut Tesco (NASDAQ:TESO) to Equalweight, from Overweight, upped Delhaize (DEG) to Overweight, from Equalweight; ING upped Randstad to Buy from Hold.
PSA Peugeot Citroen is expected to form a joint venture with auto-component manufacturer Caparo India as part of its plan to re-enter the India market.
Irish drinks company C&C has acquired the UK cider assets of Constellation Brands (NYSE:STZ) for £45 million in cash. It gives the group 1.5 million hectolitres of sales (2x Magners existing UK sales) together with a production plant and distribution facility in the southwest. It includes the Blackthorn, Olde English and Gaymers brands. Coming so soon after the purchase of Tennants, this deal will certainly stretch management resources while pushing net debt to EBITDA close to 3x. The cider business will though help enhance C&C's route to market while promising material cost synergies through efficiencies in administration and marketing. C&C believes the newly acquired assets will be immediately earnings accretive and will generate a return on invested capital above its cost of capital within one year.
Aryzta's Q1 showed an 8.4% drop in food revenue (-11.4% in Europe where UK/Ireland sales fell 25%, -2.1% in North America). The impact of Origin's Q1 is also felt in the numbers and contributes to Aryzta's EBITA declining by 11.5%. The group says performance during Q1 "was in line with expectations" which must imply full year guidance remains broadly unchanged. Brokers around town have pencilled in a 6% fall in FY earnings so a much better performance is needed during the remaining quarters to hit full year targets. Origin's seasonality profile will certainly help but evidence of more stable consumer markets are needed too. It is clear that Ireland/UK markets remains very challenging, while weak Sterling is a hurdle to generating expected profits from the new Grangecastle facility.
Bank of Ireland (NYSE:IRE) this morning officially announced its intention to participate in the National Asset Management Agency and recommended that shareholders vote in favour of joining the scheme. The bank expects to receive €11.2 billion for the assets currently shown with a worth of €16 billion in the balance sheet, based on the 30% discount guided by NAMA. Total provisions set aside on the assets to move to NAMA are €1.4 billion resulting in a €3.4 billion loss. The stock is off about 6% today.
And Allied Irish Bank (AIB) this morning also announced details of its EGM, to allow shareholders to vote on the proposal to join NAMA on the 23rd of December. AIB see participation as having the following benefits 1) granting greater access to wholesale funding by reducing the risk profile of the group 2) support greater confidence in the banks deposit base 3) allow the group to access capital and improve its balance sheet resilience. Their share price has gone the way of BoI today and has dropped 5.5%.
And Finally… Why Bank of America Fired Me

Disclosures: None