I love a good search engine "smackdown"–even if I have to orchestrate it myself!
While Microsoft's (NASDAQ:MSFT) Bing.com is making sure everyone knows that its homepage is not the boring, bland, search box that you've become accustomed to, Google (NASDAQ:GOOG) is heading even further in the opposite direction.
Announcing its new "fade in" homepage, Google takes a shot across the bow of Bing:
…the "fade in" is an elegant solution that provides options to those who want them, but removes distractions for the user intent on searching.
Hmm, distractions like bloody great big sharks?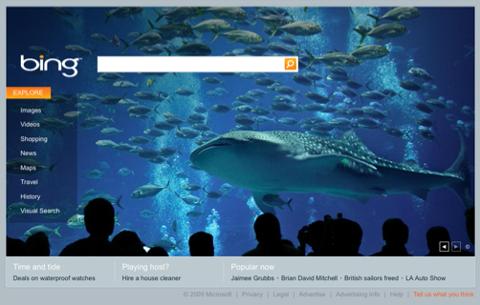 Now, let's compare Bing's homepage with Google's new design: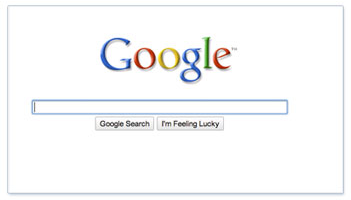 "Opposite" meet "contrast."
Which do you prefer?